15 of the Best Towns in Yorkshire for a Day Out
Whether you're looking for natural views, historical landmarks, museums or sandy beaches, one of the best towns in Yorkshire is perfect for you. If you're staying in North England, add these picturesque Yorkshire towns to your bucket list.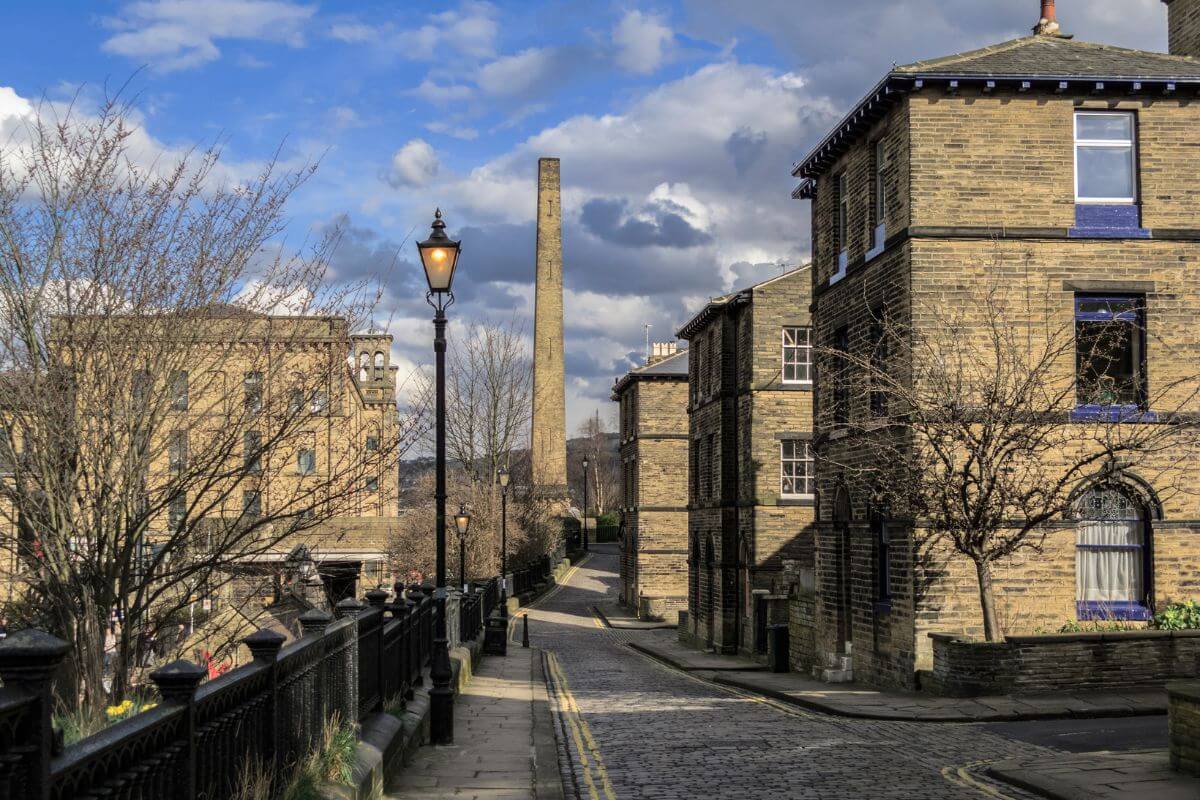 Yorkshire, which is split into North, West, South and East, often goes by the nickname of 'God's Own Country', and if you visit some of this county's best towns, you'll soon understand why.
From Victorian spa towns like Harrogate to seaside resorts such as Whitby, Yorkshire's towns are just as diverse as they are postcard perfect.
So, without further ado, here are 15 of our favourite towns in Yorkshire to help you plan your next trip to England's largest county.
Interesting Towns in Yorkshire
Searching for a day out or weekend getaway in North England? You won't regret spending time in these amazing Yorkshire towns.
1. Harrogate
Harrogate is a Victorian spa town in North Yorkshire, home to museums, historic architecture and plenty of outdoor activities.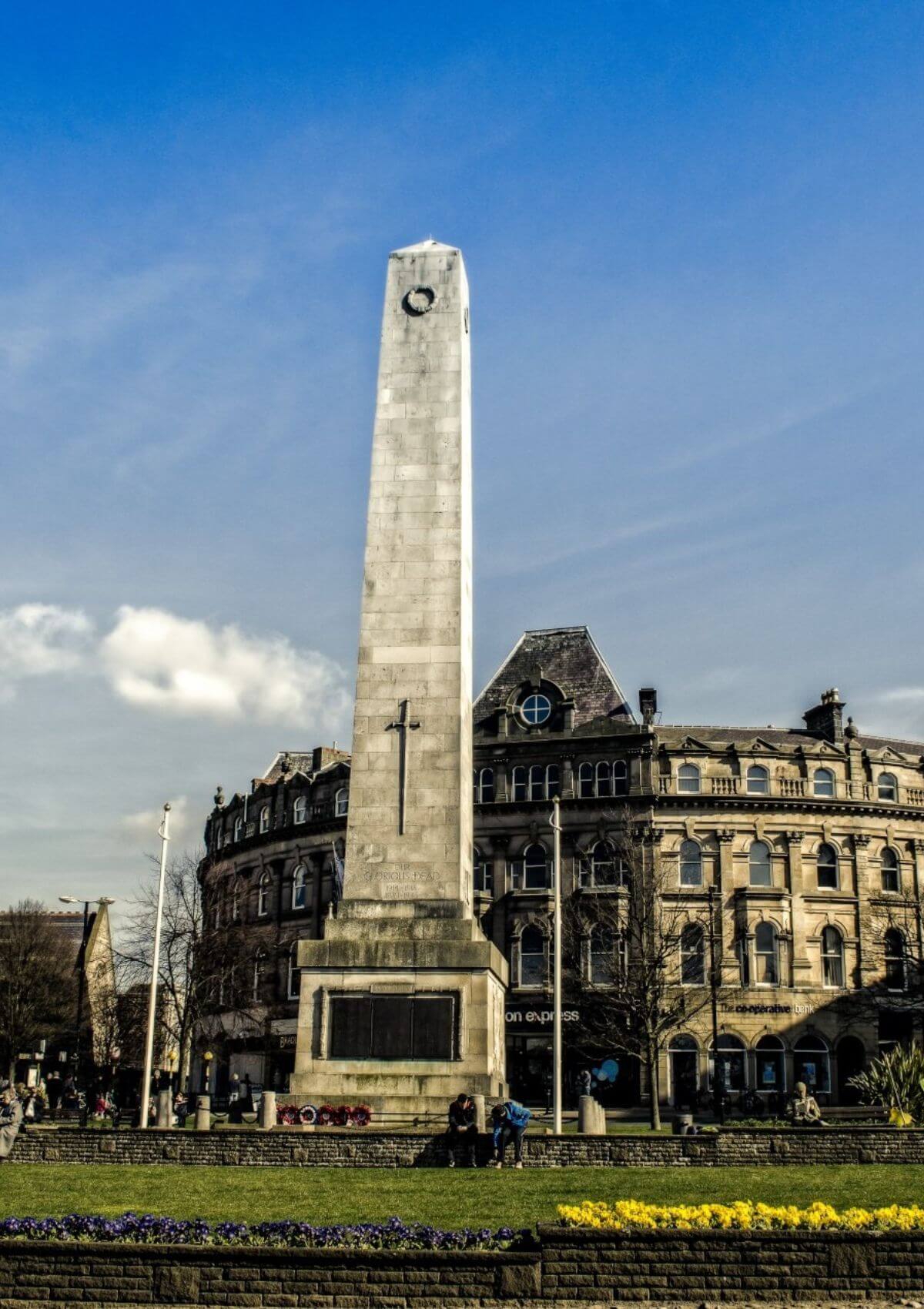 Some of the most famous attractions to visit on a day out in Harrogate include the Royal Pump Room Museum, the Grade II listed Valley Gardens and the RHS Garden Harlow Carr, one of England's best gardens.
If you're looking for something unique to do while visiting this wonderful town in Yorkshire, we recommend booking a spa session at the Turkish Baths Harrogate, which occupies an ornate Victorian building inspired by Moorish architecture.
While staying in North Yorkshire, you might want to visit nearby UNESCO World Heritage Sites, which include the model village of Saltaire and Fountains Abbey.
2. Knaresborough
Not far from Harrogate is Knaresborough, one of the most photographed towns in Yorkshire and one of the most interesting towns in England.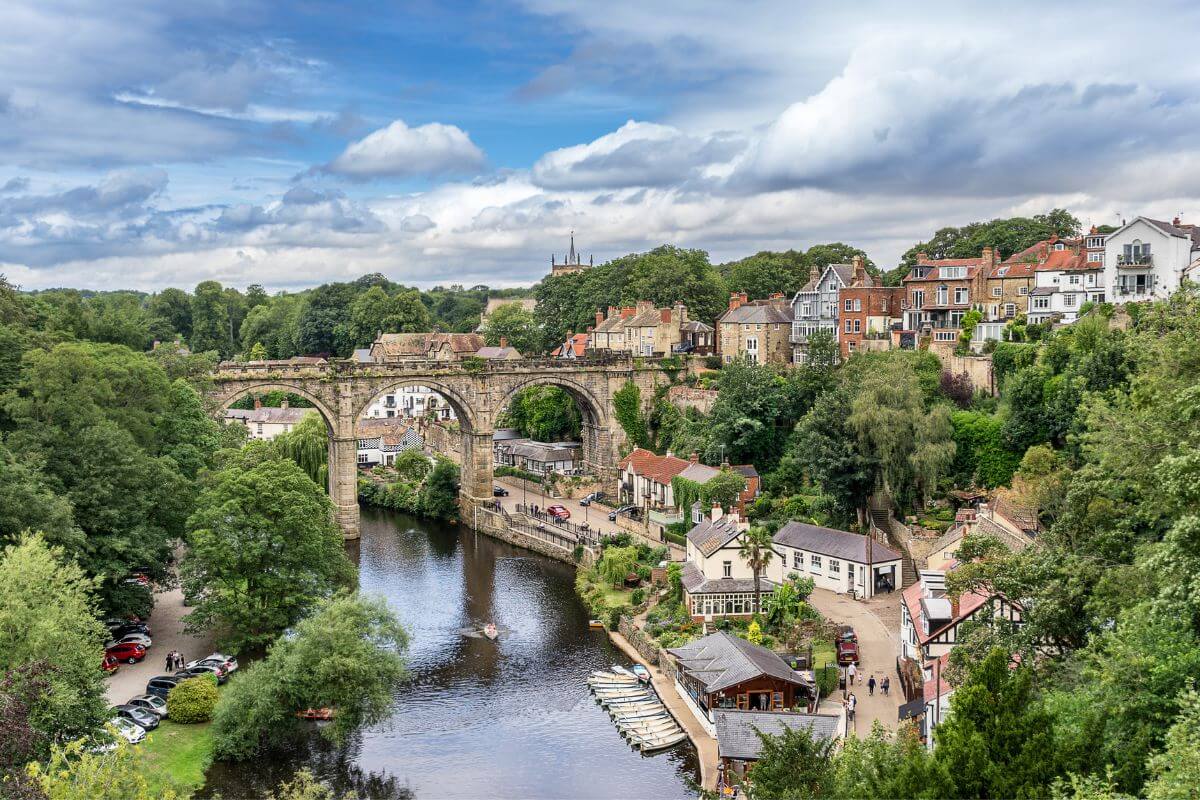 This historic market town is perched above the River Nidd, one of England's most scenic rivers. Crossing the River Nidd is one of Knaresborough's most famous attractions – the Victorian-era Knaresborough Viaduct. You can also take in views of the River Nidd while exploring the ruins of Knaresborough Castle.
Besides historic landmarks, Knaresborough boasts a labyrinth of medieval streets lined with Victorian houses, traditional pubs and boutique shops.
3. Grassington
The Yorkshire town of Grassington is locally adored for its bustling cobbled market square, where you'll find numerous local stores selling food, arts and speciality gifts. It's also one of the most popular towns with visitors to the Yorkshire Dales National Park.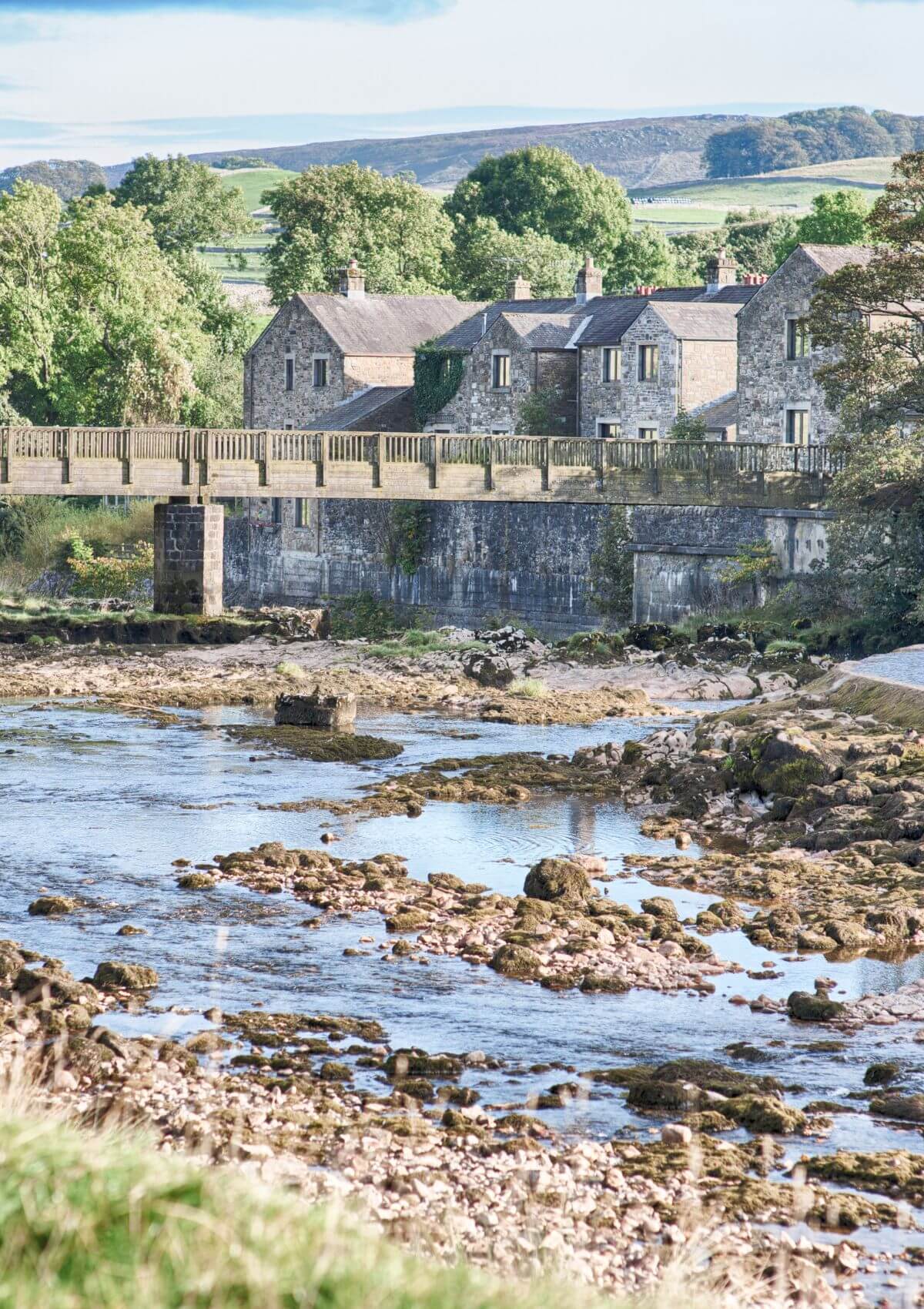 If you want to experience the traditional side of Grassington, consider visiting during the first two weeks of December, when historical events such as the Christmas Market and the Grassington Dickensian Festival take place.
While you're on the doorstep of one of England's best national parks, we recommend visiting some of the highlights of the Yorkshire Dales, which include Malham Cove, Bolton Abbey and the Linton Falls.
4. Beverley
Beverley is the county town of the East Riding of Yorkshire, best known for the centuries-old Beverley Racecourse. We also love browsing local handicrafts at the town's historic market.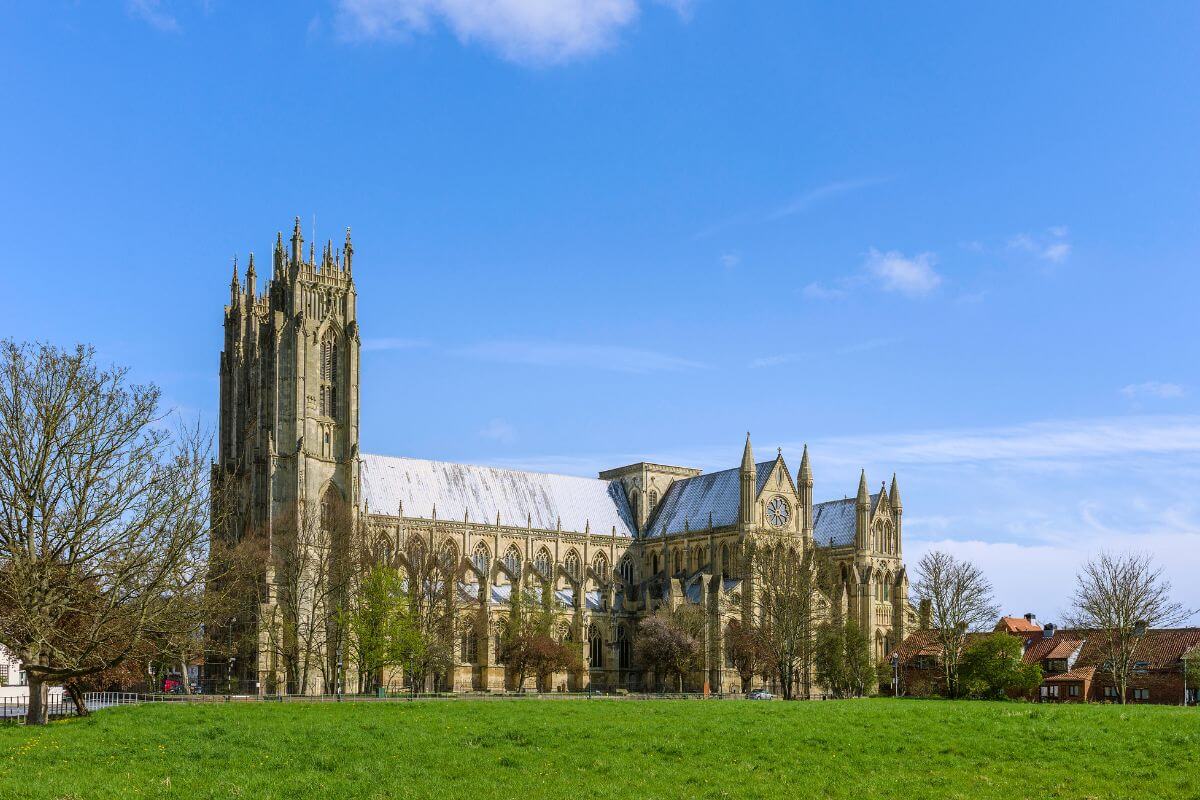 Located just outside of Beverley's town borders is Beverley Westwood, where you'll bump into lots of hikers as well as free-roaming sheep and cattle. In the town itself, the most imposing landmark is the Gothic-style Beverley Minister, which has dominated the town's skyline since the 13th century.
During summer, many of Beverley's quaint restaurants spill out onto the streets. If you fancy splashing out on a meal during your stay, book a table at the Michelin-starred Pipe and Glass.
5. Hawes
Hawes is one of the most idyllic market towns in Yorkshire. It consists of just a few streets lined with stone cottages, all centered around Gayle Beck.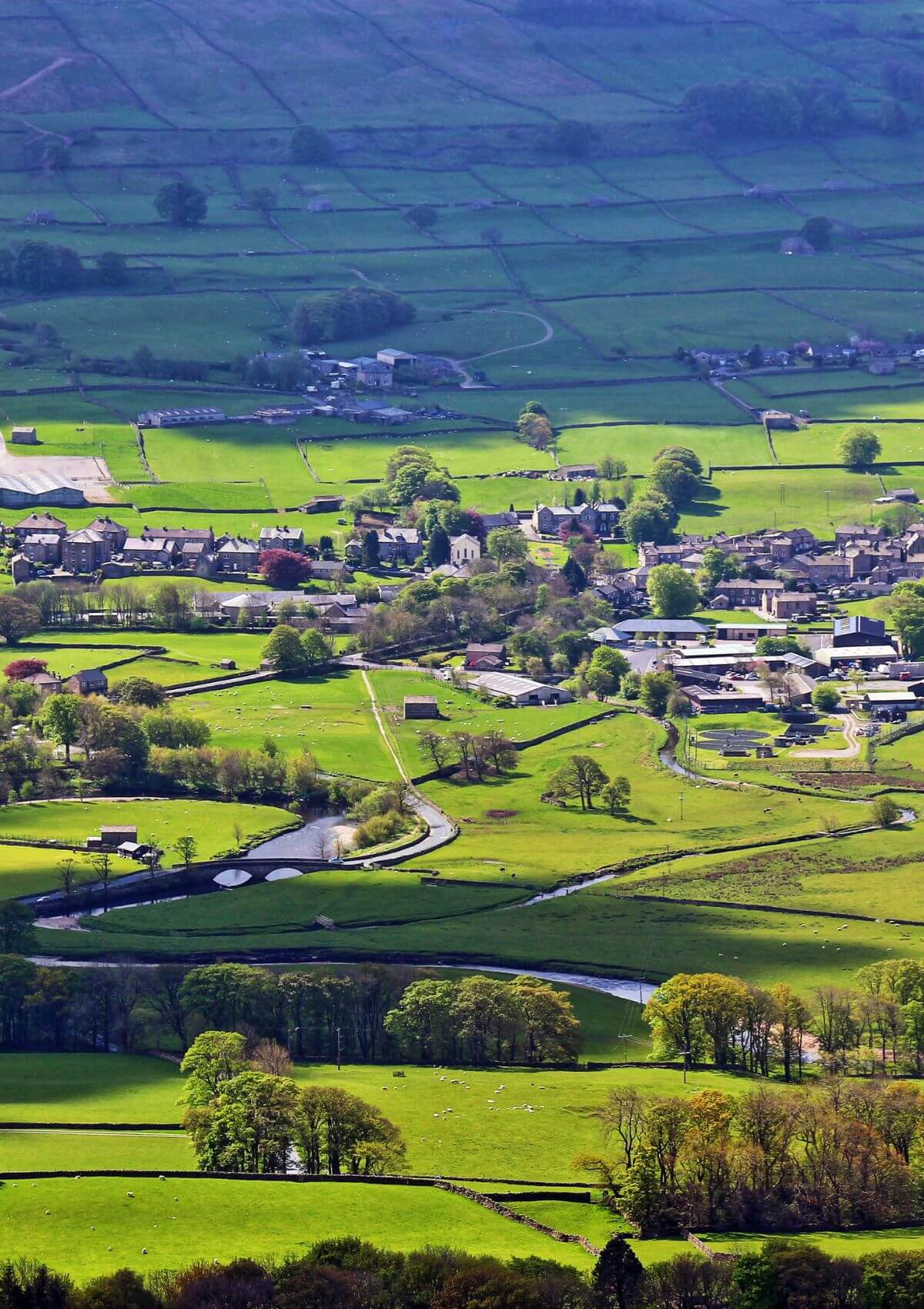 In spite of its small size, Hawes has some pretty huge claims to fame. It's home to the Hardraw Force, which is England's tallest single-drop waterfall. It's also the birthplace of Wensleydale cheese – a trip to Hawes isn't complete without a visit to the Wensleydale Creamery.
6. Haworth
If you're looking for easy day trips from Bradford or Leeds, we suggest paying a visit to the Yorkshire town of Haworth, which was once called home by the Brontë sisters.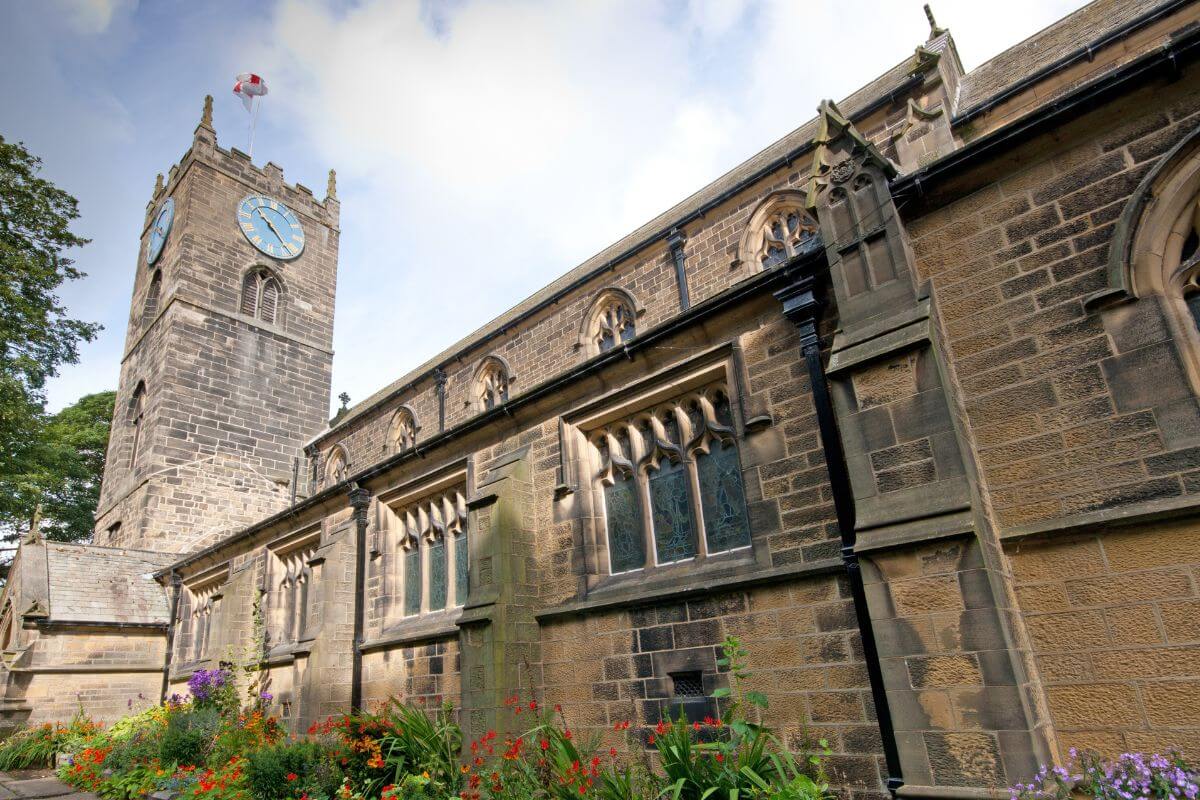 Many of Haworth's most famous attractions pay homage to the Brontë sisters, including the Brontë Waterfall and the Brontë Parsonage Museum (the former home of the sisters). Other top sites to see in Haworth include the Hewenden Viaduct and the Keighley and Worth Valley Railway. If you want to soak up the outdoors, you can take a stroll around the town's numerous reservoirs and tracts of moorland.
While you're here, you might want to check out more of the best days out in West Yorkshire.
7. Whitby
Whitby is one of the best-known seaside towns in Yorkshire, home to one of the widest sandy strips in the county. It's also home to the spectacular Whitby Abbey, which dates back to the 7th century.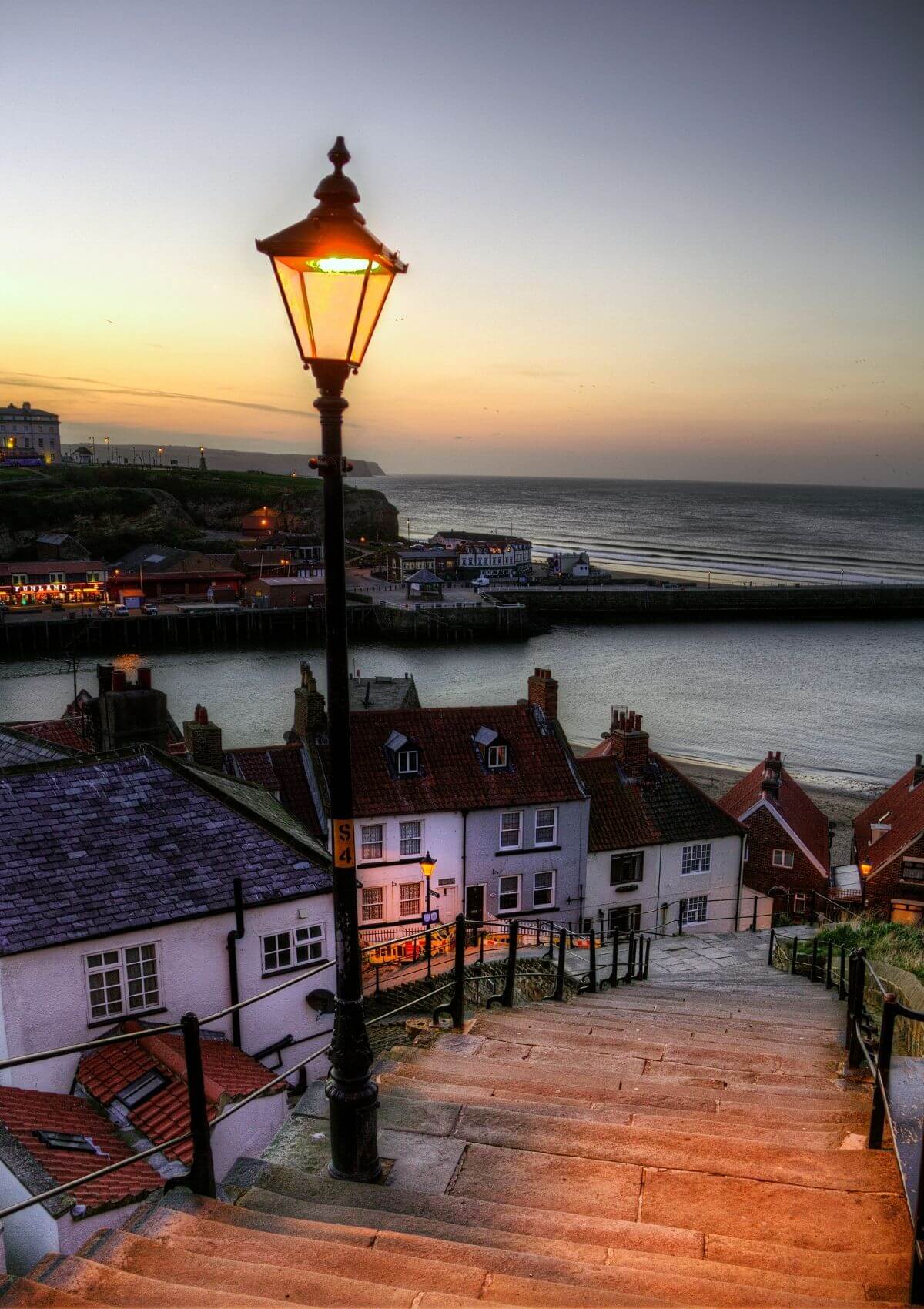 While families in Whitby love activities such as beach donkey rides and paddling, many people visit this charming coastal town to taste the award-winning fish and chips. There's also much history to the area, which you can get a glimpse into at the Whitby Museum and the Captain Cook Memorial Museum.
If you want to make the most of the outdoors (when you're not sunbathing on the beach), head over to Pannet Park or Whitby Harbour. You'll get the best views of the beach by climbing the famous 199 steps.
8. Robin Hood's Bay
Fancy heading to a scenic coastal destination that fringes the North York Moors? Robin Hood's Bay is the place to go, especially if you're searching for a day trip from York.
Despite this Yorkshire town's name, Robin Hood's Bay actually has very little to do with the outlaw legend. The town's name comes from its legacy as a smuggler's hideout during the 18th century. Robin Hood's Bay may no longer be a den for criminals, but its remoteness is what makes it so appealing.
While exploring the town itself, you'll notice an abundance of characteristic red-roofed fishers' cottages as well as delicious fish and chip shops. If you want to learn about the town's smuggling and fishing heritage, pay a visit to the Robin Hood's Bay Museum.
9. Richmond
Richmond is a charming town by the River Swale overlooked by a honey-coloured castle that dates back to the 11th century. Thanks to this Yorkshire town's unique character and beauty, it's been named as one of the most romantic places to visit in North East England.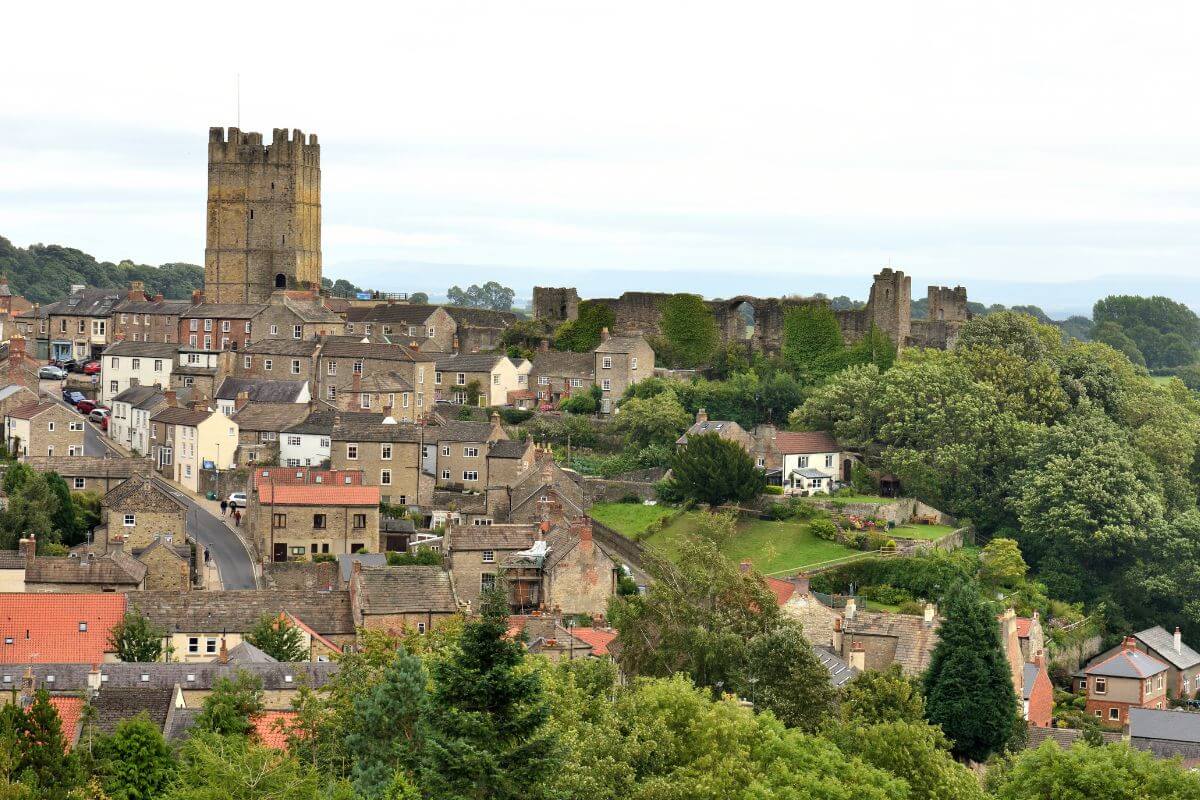 In the town of Richmond, you can roam around one of the biggest cobbled squares in England, which is surrounded by historical landmarks such as The Green Howards Museum and the Richmond Market. Nearby, you can explore Richmond Castle, one of the most fascinating castles in England.
If you want to soak up some nature while visiting Richmond, walk along the riverbanks beneath the castle. Numerous waterfalls add to the river's scenic beauty. If you simply want to sit back, relax and enjoy the town's atmosphere, grab a table at a traditional pub such as The Castle Tavern.
10. Huddersfield
Huddersfield was once one of Yorkshire's most prominent mill towns. Today, people visit this historic Yorkshire town to see its centuries-old architecture and amazing views of the Pennines.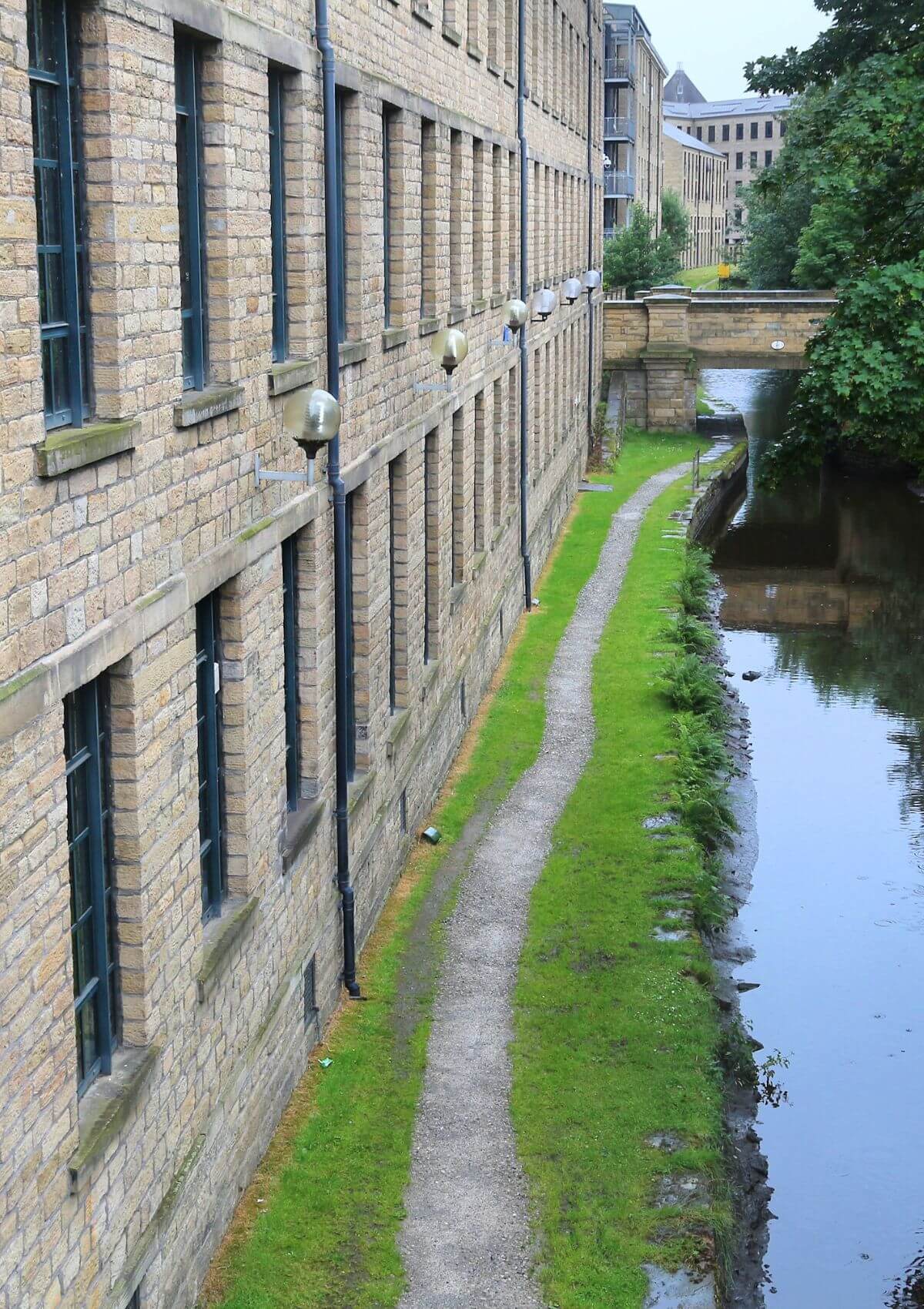 The most famous landmark in Huddersfield is Victoria Tower on top of Castle Hill, which offers sprawling views of the surrounding countryside. Other top attractions in Huddersfield include the Victorian-era Greenhead Park, Beaumont Park and the Tolson Memorial Museum.
To make the most of an evening in Huddersfield, catch a performance at the Lawrence Batley Theatre.
11. Hebden Bridge
Hebden Bridge is a wonderful town in Yorkshire that's been given many nicknames – 'Europe's Greatest Town', 'World's 4th funkiest town' and 'UK Lesbian Capital', to name a few.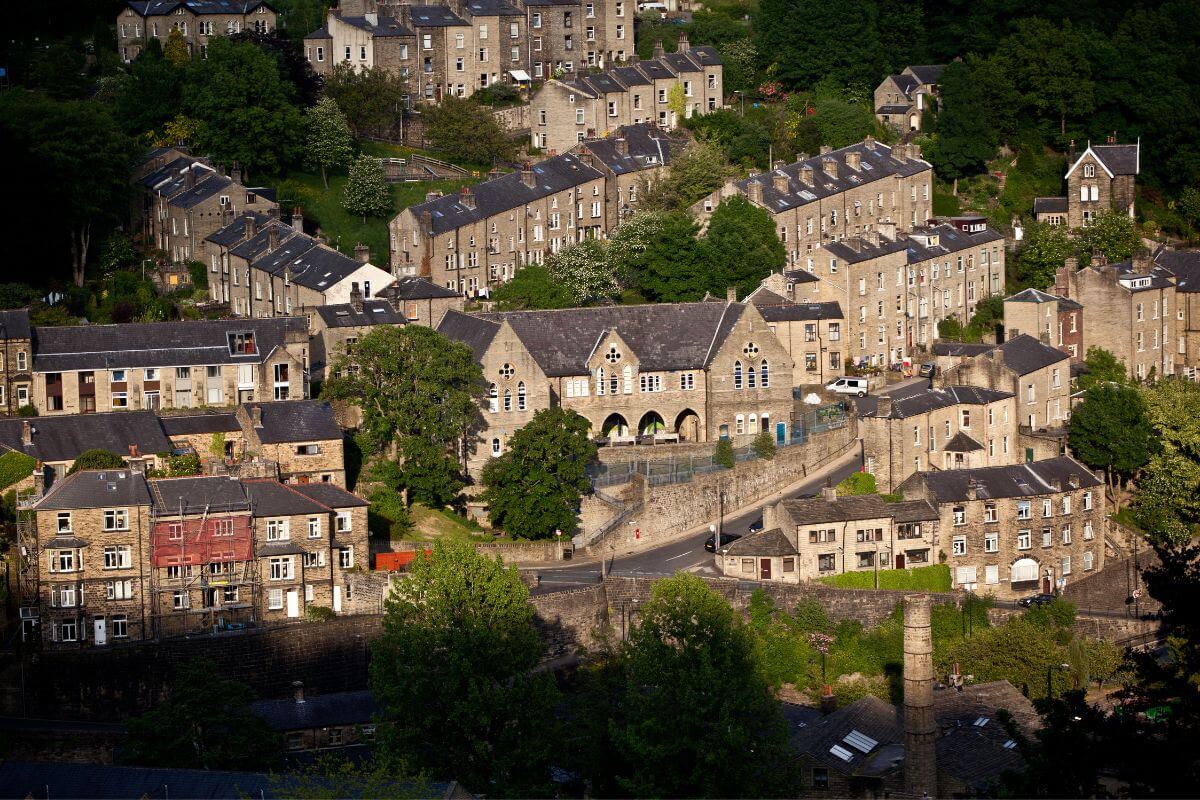 Known for its art and creativity, Hebden Bridge has barely any high-street chain stores. Instead, most stores are locally owned, which only adds to this amazing Yorkshire town's quaint charm. There's even an independent cinema that dates back to the 1920s.
While exploring Hebden Bridge, you'll notice many remnants of the town's industrial past in the form of historic architecture and former mills. One of the town's most popular attractions is the beautiful waterfront of Hardcastle Crags.
12. Pickering
Interested in learning some interesting facts about Yorkshire and its heritage? Visit the town of Pickering within the North York Moors National Park.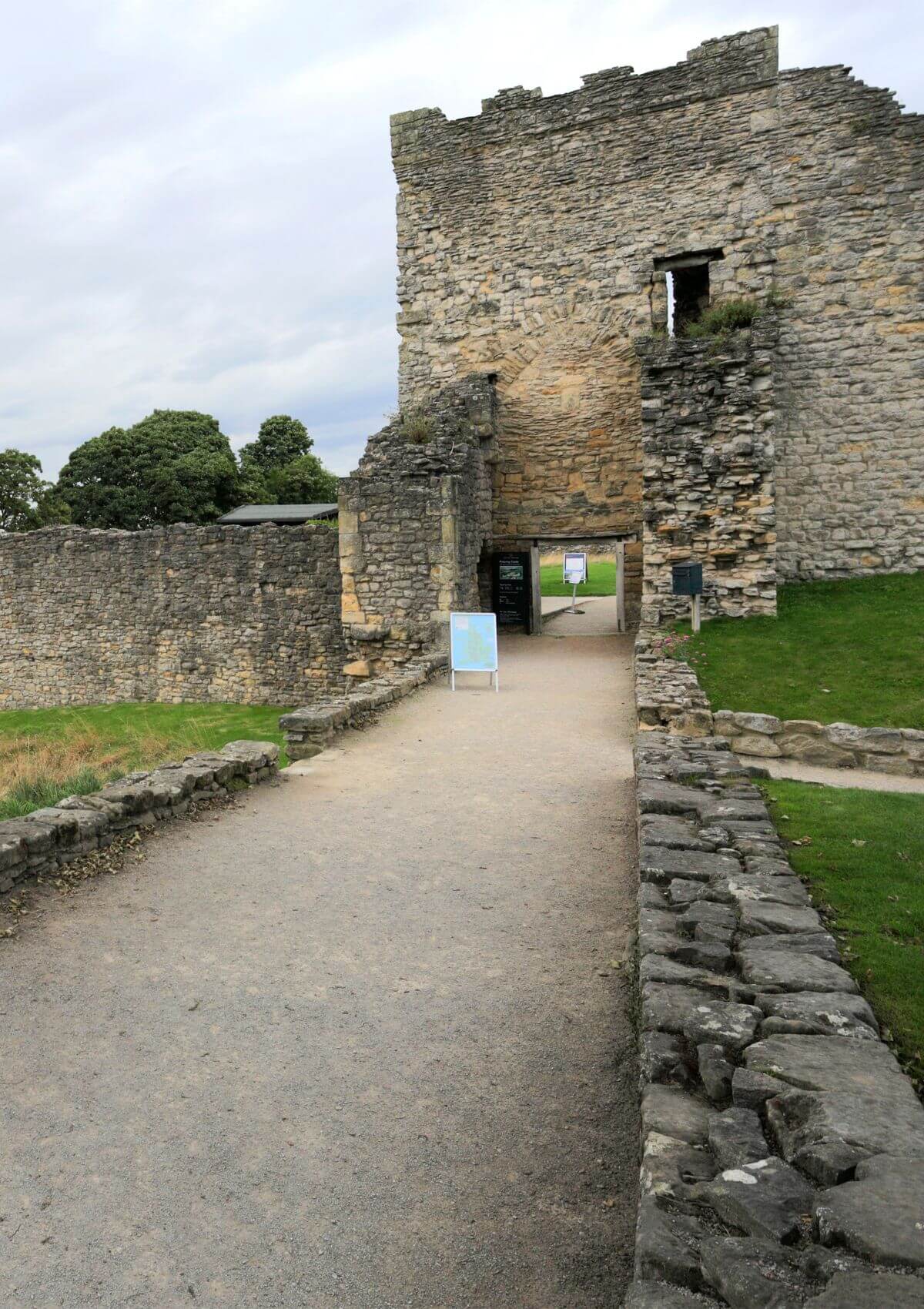 Pickering's most famous landmark is probably Pickering Castle, which has dominated this Yorkshire town's skyline since the 13th century. There's also a 12th-century church at the eastern end of Market Place.
While you're here, you might want to ride the North Yorkshire Moors Railway – Pickering marks the terminus of this heritage route. Visit in August to attend the Pickering Traction Engine Rally.
13. Malton
Centred around the River Derwent, Malton is one of the prettiest towns in Yorkshire. Besides its good looks, Malton is regionally famous for being 'Yorkshire's food capital'. It's also one of the UK's most dog-friendly towns.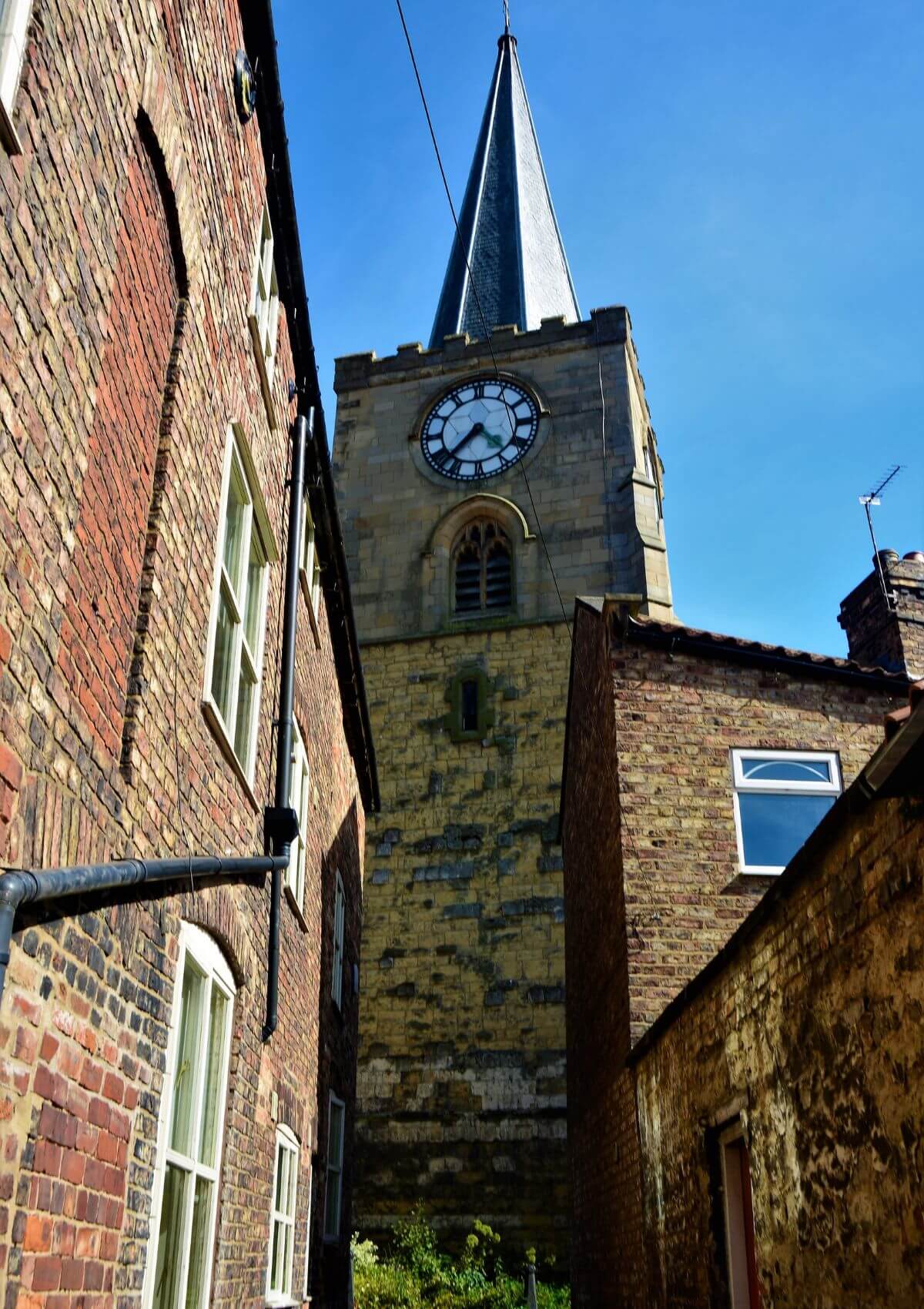 The beating heart of Malton is its historic market, but popular attractions also include the Castle Gardens, the Malton Museum and the nearby Flamingo Land Resort, which is one of England's best theme parks.
14. Wetherby
A convenient town to visit on a day trip from Leeds, Wetherby is famous for being an important stop along the historic Great North Road. Today, this town in Yorkshire is ranked as one of the best places to live in North England.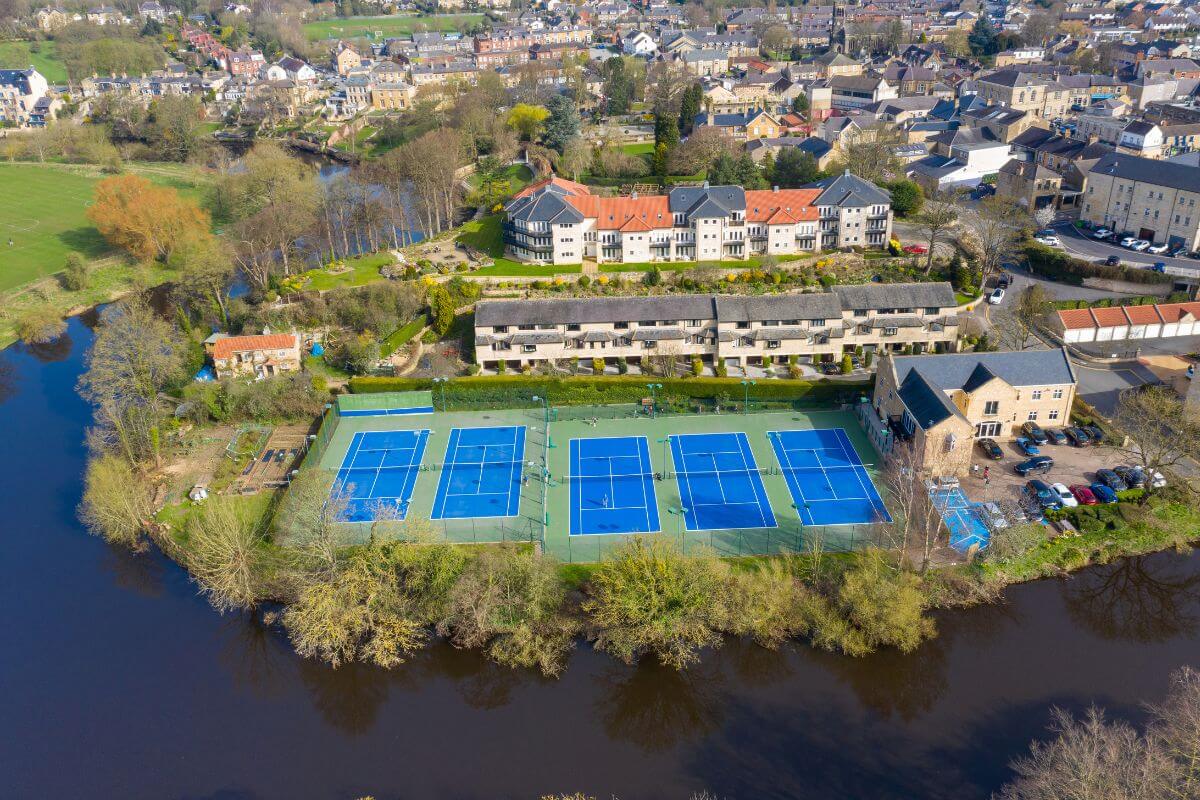 Visitors flock to Wetherby to stock up on quality goods from the town's boutiques, watch the races at the Wetherby Racecourse, and cross the Grade II listed Wetherby Bridge that spans the River Wharfe. For an experience with a difference, visit Wetherby in October to attend the town's month-long cultural festival.
15. Saltaire
Last but certainly not least on our list of beautiful towns in Yorkshire is Saltaire, which is a postcard-perfect model Victorian village. It's also one of our favourite UNESCO sites in England.
Saltaire is named after the River Aire and its founder, Sir Titus Salt. The village's Salts Mill is home to the UK's largest collection of works by David Hockney. Besides Victorian mill buildings, Saltaire is home to many independent shops and cafés.
If you want to see Saltaire's surrounding woodlands, we recommend riding the Shipley Glen Tramway. You'll soon see why Saltaire is widely considered to be one of the prettiest Yorkshire villages.
What are your favourite towns in Yorkshire?
The best towns in Yorkshire have something for everyone, whether it's natural wonders, heritage architecture or stunning beaches. Whether you want to explore a former spa town like Harrogate or a traditional market town such as Hawes, one of Yorkshire's most interesting towns promises an unforgettable day out in England.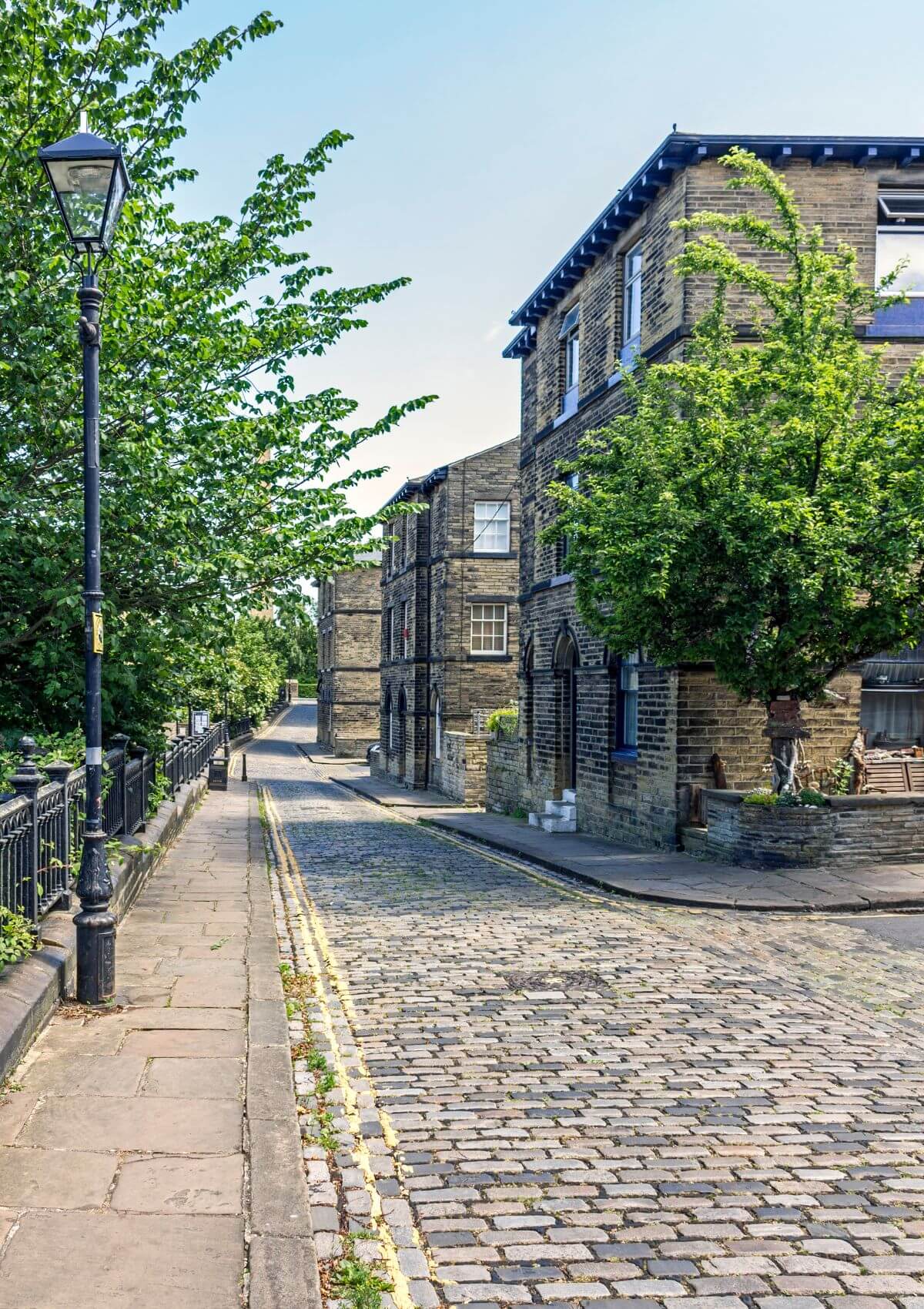 Are there any amazing towns in Yorkshire that should be on our list? Let us know in the comments below.
Quick list of the best towns in Yorkshire
Harrogate
Knaresborough
Grassington
Beverley
Hawes
Haworth
Whitby
Robin Hood's Bay
Richmond
Huddersfield
Hebden Bridge
Pickering
Malton
Wetherby
Saltaire
---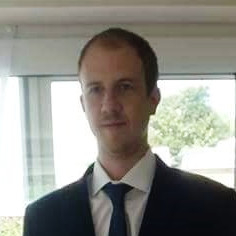 Latest posts by Josh Saunders
(see all)