Chatsworth at Christmas is a must do festive day out in Derbyshire, in fact, it's iconic. If you're wondering what a Chatsworth Christmas is like this year, read on.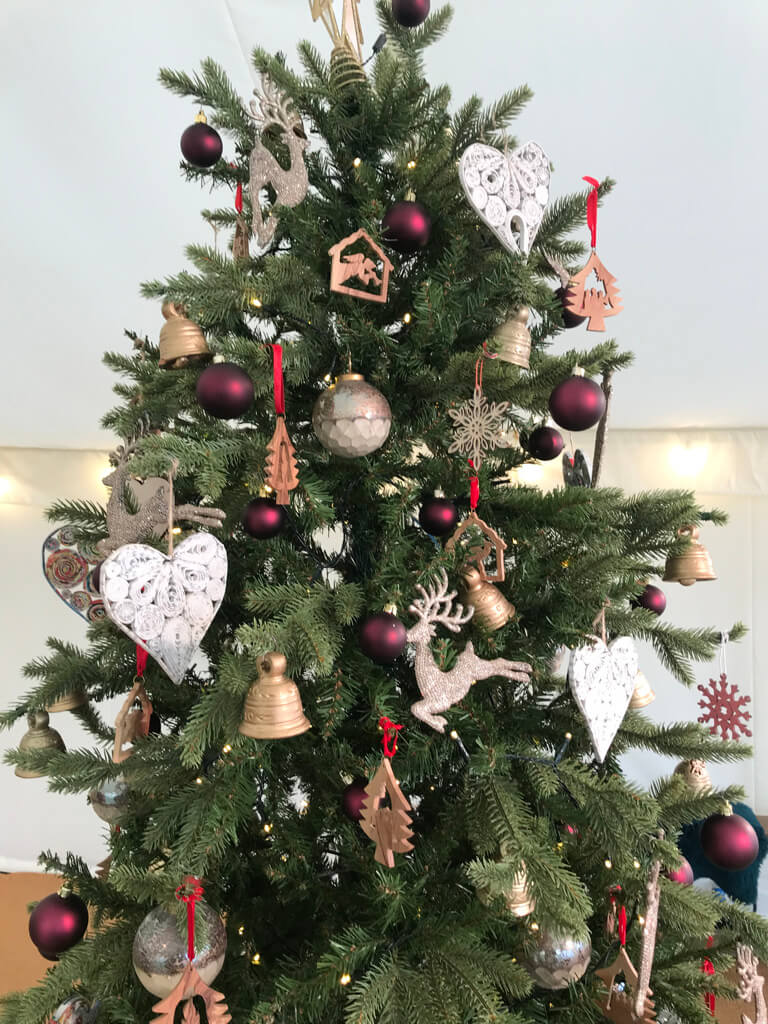 ---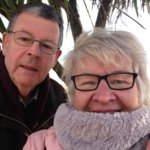 Charles and Jane Philpott
Date of trip: Tuesday 8th November 2022
Top Day Out in England readers and Derbyshire locals Charles and Jane visited Chatsworth to report back on what Christmas at Chatsworth 2022 has in store for us this year.
---
Chatsworth Christmas opening: 5 November 2022–8 January 2023
The theme for this year's Christmas at Chatsworth House is 'Nordic Winter'. As we wandered the grounds, we saw lots of arched foliage, Christmas trees and natural woodlands brought inside to reflect the concept. The Nordic Winter festive table was one of the main sights to enjoy, and set up ready for a Nordic feast.
Chatsworth at Christmas decorations
The Devonshire Family at Chatsworth have a long history of celebrating Nordic culture and its connection to wilderness and nature. The 11th Duke of Devonshire visited Scandinavia on expeditions, and the 6th Duke of Devonshire had bought back relics from his time in Norway. The gems, crystals and exploring equipment are on display, for all to see.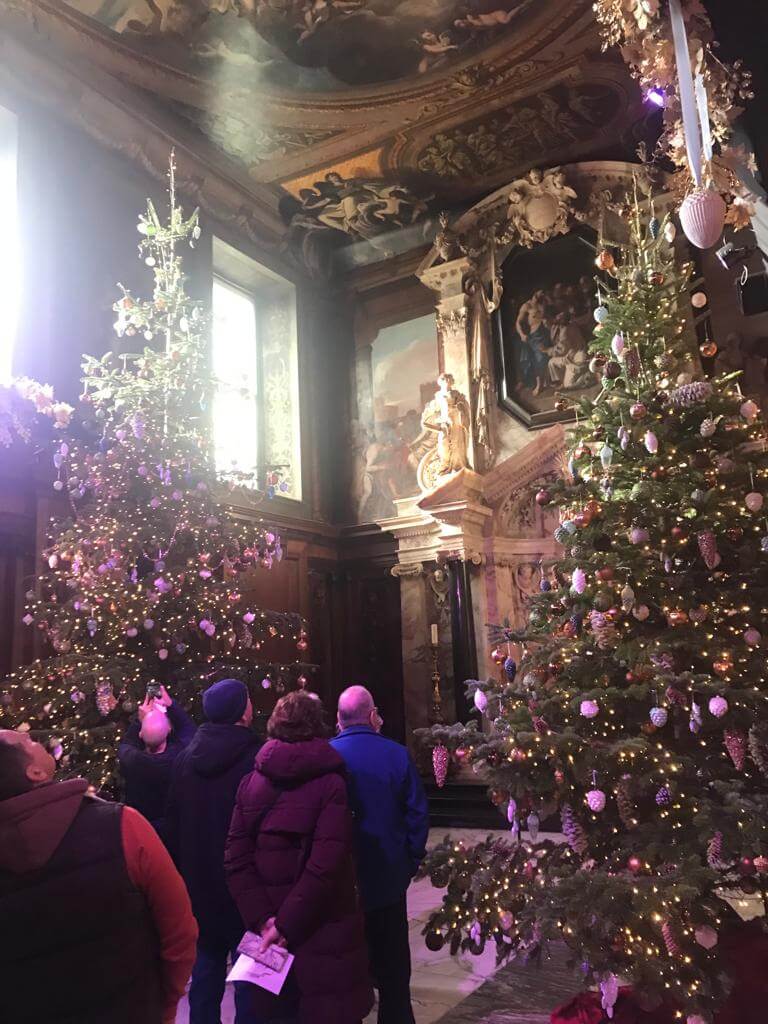 This is The Veiled Woman, which is one of the most beautiful and important artefacts in Chatsworth House. It was decorated with the snowdrops underneath.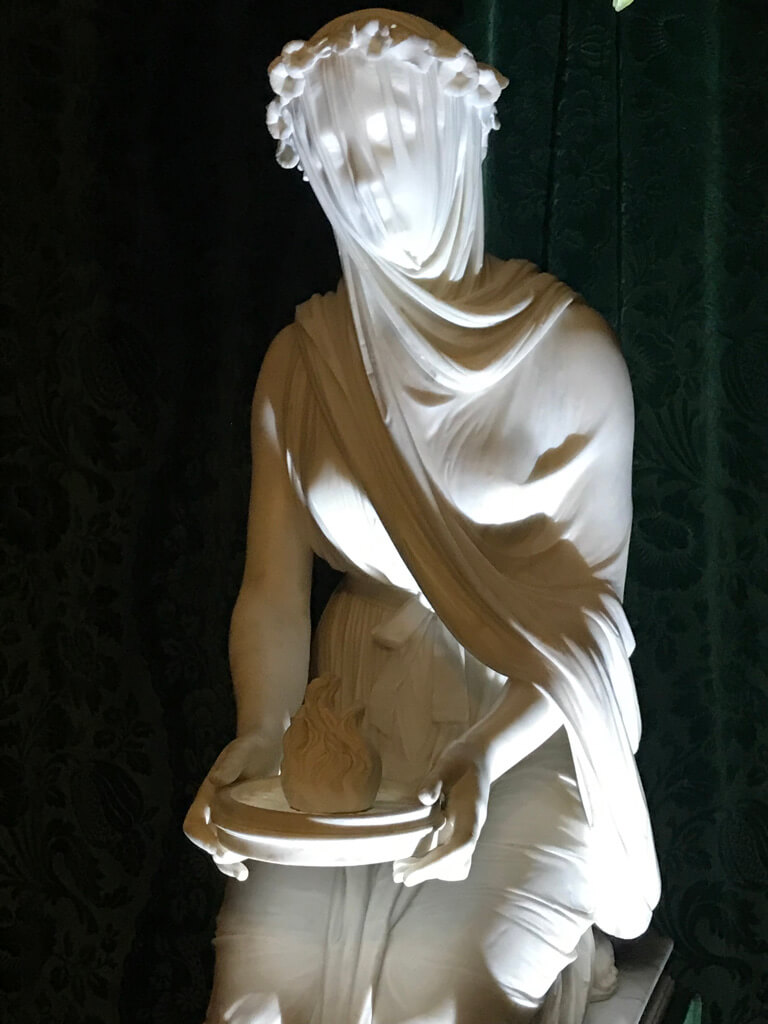 As we walked round Chatsworth House at Christmas, many of the pillars were decorated as trunks with squirrels, lights and holly and ivy.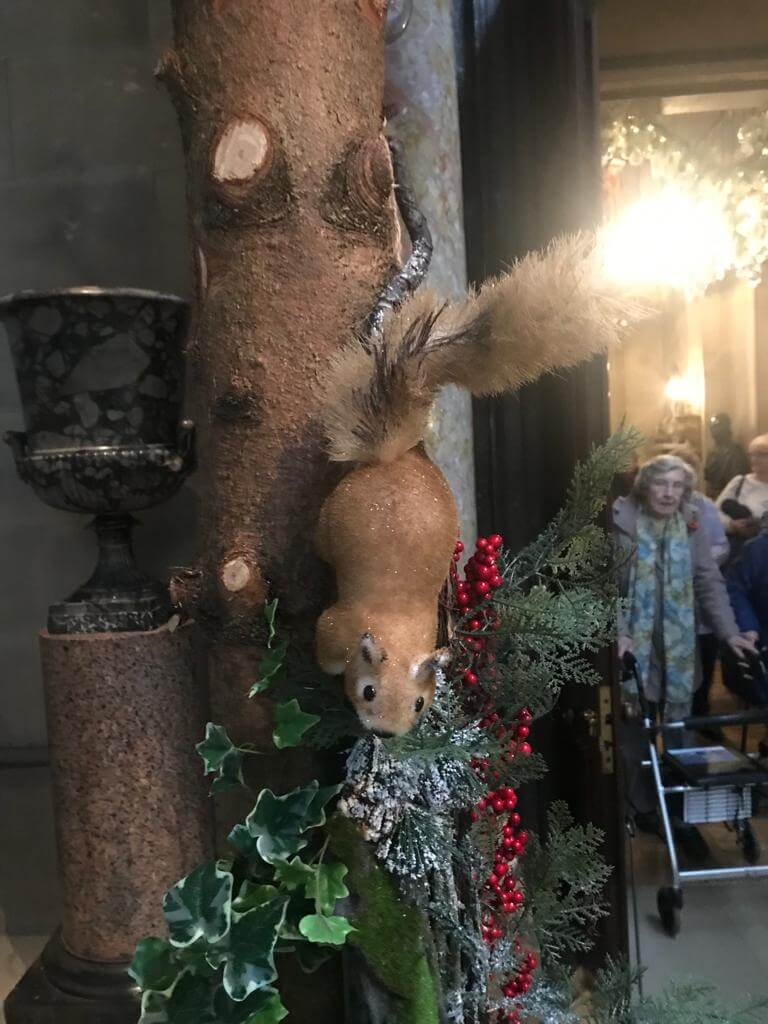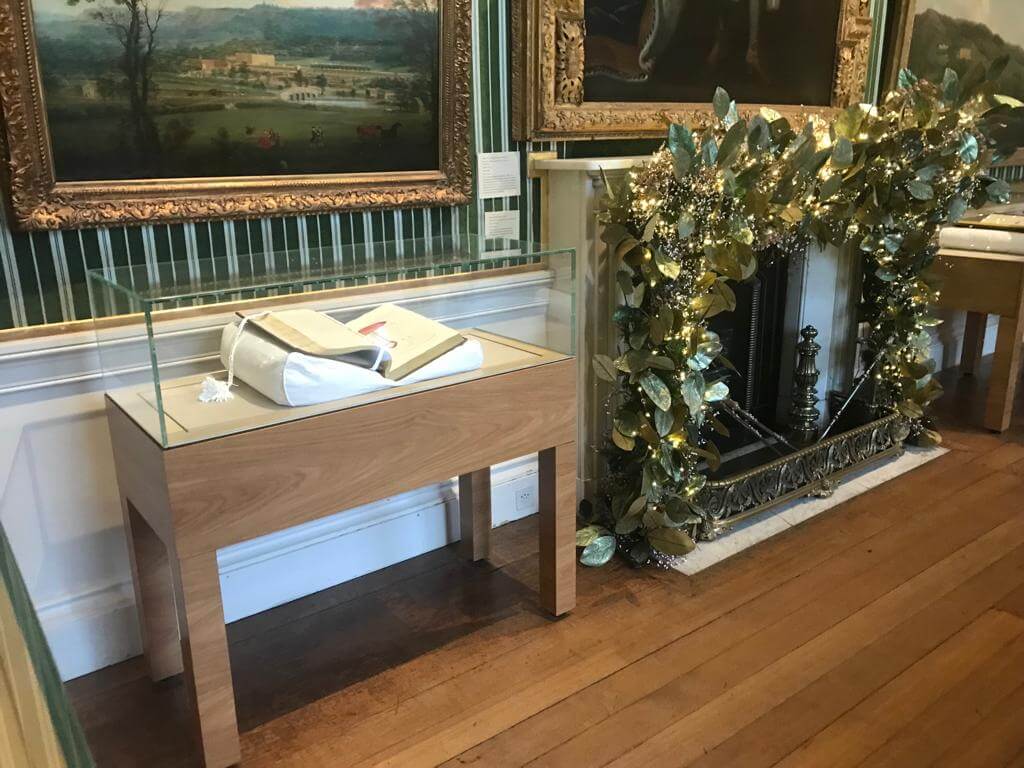 The fireplaces were carefully and individually decorated to suit the theme too.
Spaced out through the house we found reenactment actors dressed up to bring the story and the house to life, as well as telling Nordic fairytales. The 'Prince of Mischief' and 'King Velemon' told us fantastical stories of their lives.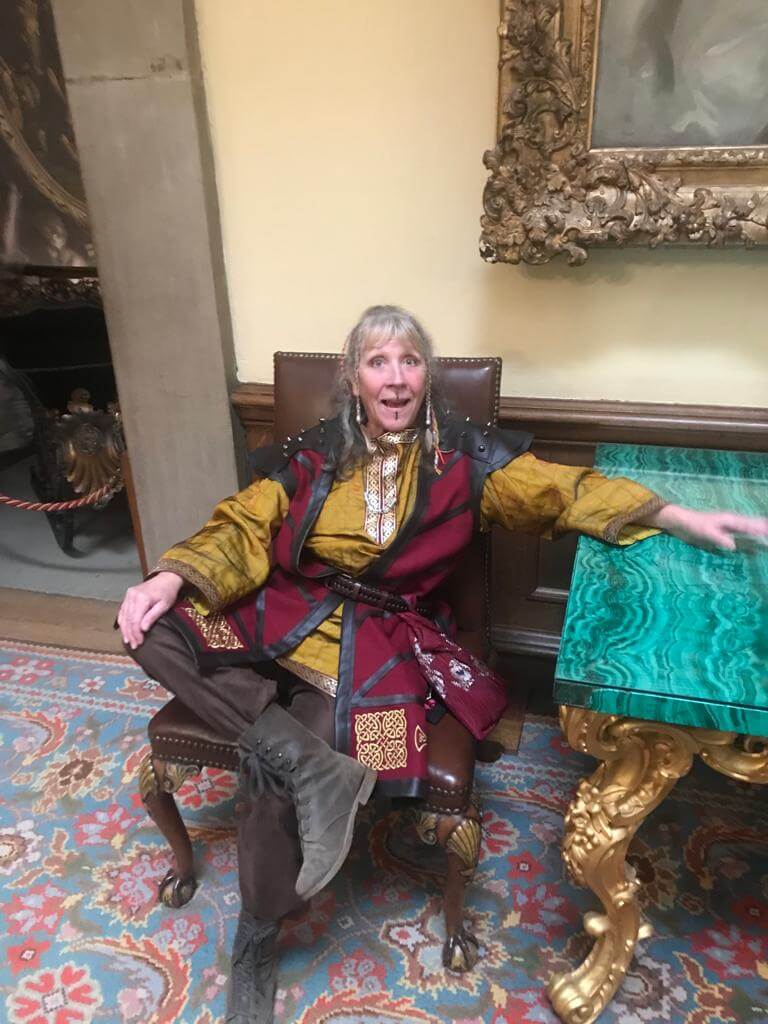 Chatsworth House is one of the best days out in Derbyshire and one of the greatest things to do at Christmas in the Midlands.
Christmas at Chatsworth for kids
We visited Christmas at Chatsworth just the two of us, but as we're grandparents, we noticed there wasn't really much for the kids to do. There was a snowball for the kids to play in and take photos, but there wasn't really much for them otherwise.
It was a very grown up Christmas experience – so a great choice if you want to enjoy a day out for adults!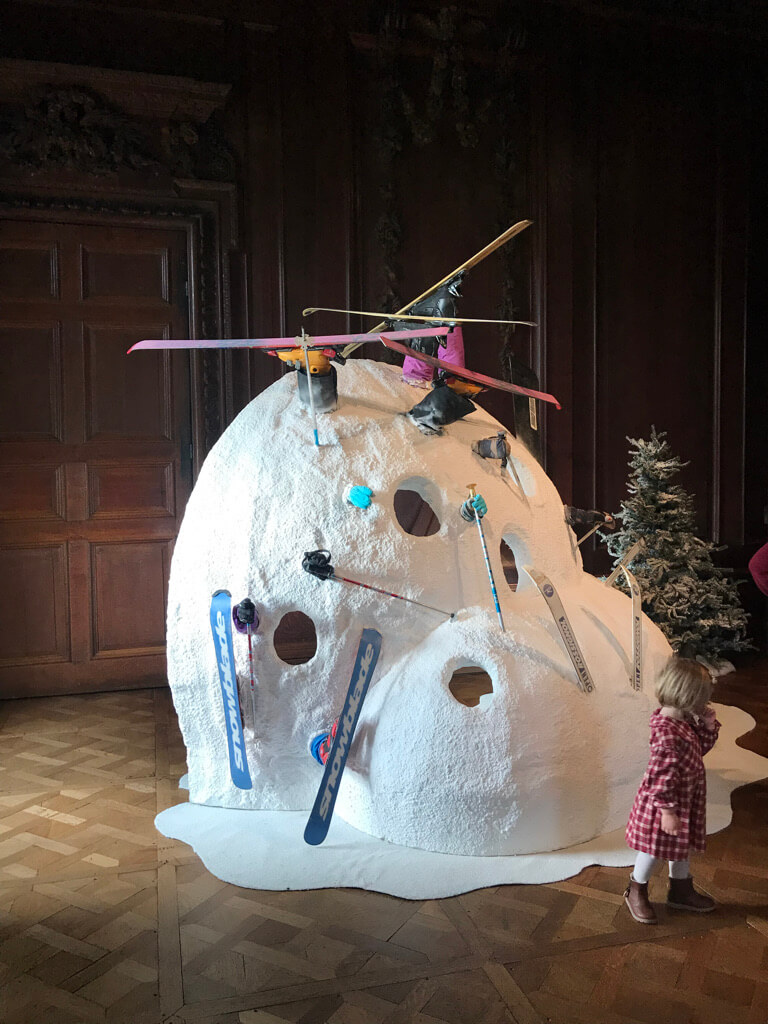 Christmas Market at Chatsworth
If you go in November, Chatsworth has a Christmas Market outside. Unfortunately on the day we visited the weather was terrible – it was raining stair rods! This meant that the covered bits of the market were quite busy with people trying to stay dry.
We'd already bought our tickets with a timed entry so had to go, but it'd be much better to visit on a brighter day to make the most of the outside.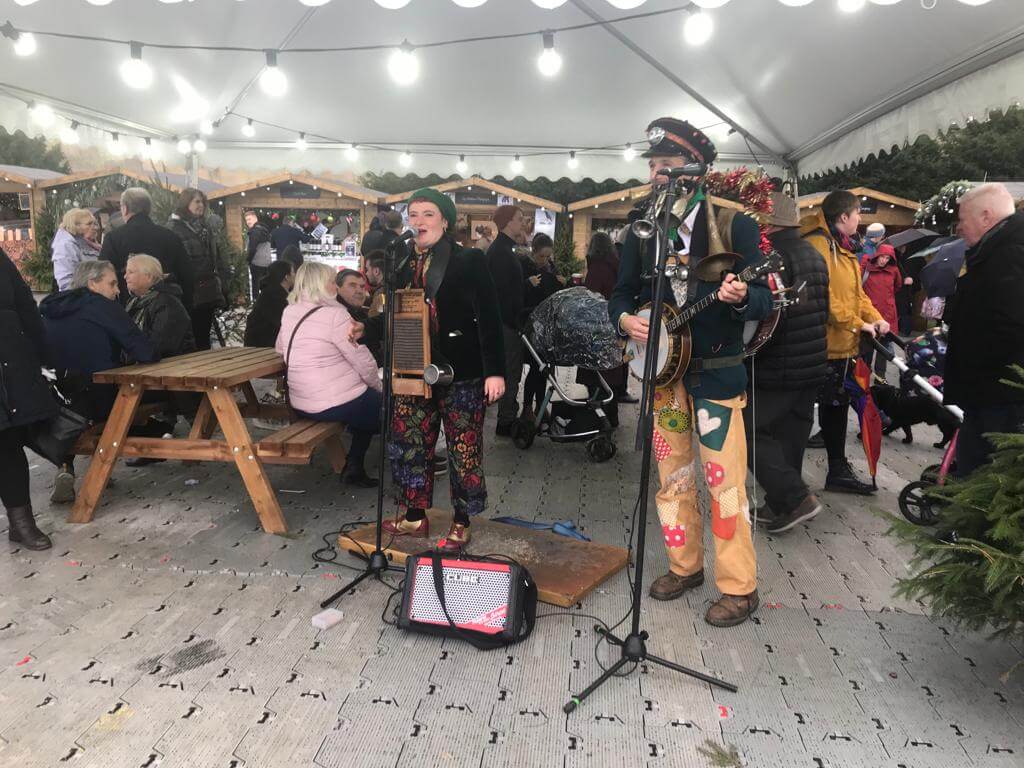 We could see how great the Chatsworth House Christmas Market would be in better weather though. There were some really compelling stalls with some lovely products, more unique than the generic English Christmas market products you see these days. There was also lots of local products which made it a bit more interesting too.
They had musical entertainment with bands and a wind up organ. We enjoyed some Christmas jazz, with a mulled wine to share and mince pie each. Both tasted wonderful on that chilly day.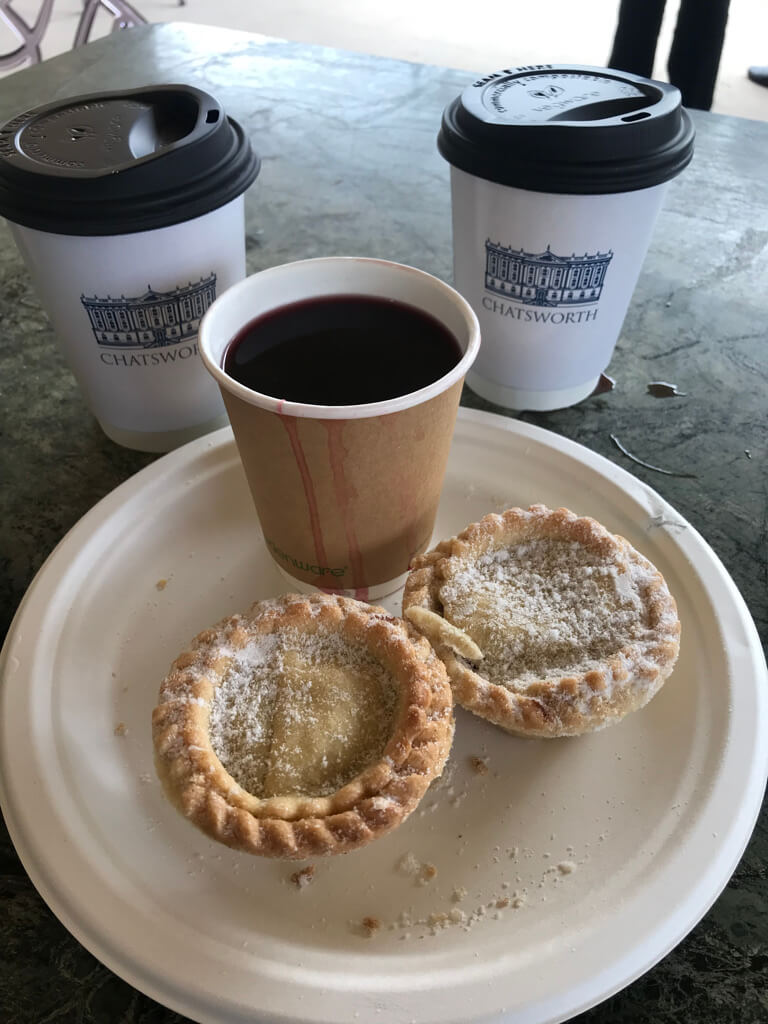 Chatsworth at Christmas has a 2km light trail walk but because of the weather we didn't attempt it. It was good to see that they were running golf buggies for this though (at £15), as it meant people with mobility issues could still enjoy the experience. Unfortunately it was only running in the day, which meant you wouldn't see the effect of the lights after dark. We asked why – it was because of the risk of the buggies and pedestrians in the dark on such a tight, uneven path.
Highlights of a Chatsworth Christmas
One of the most emotional stops on the journey around the house was this Christmas tree, with all the labels featuring Christmas hopes and wishes. They were so raw and emotional – it was heartbreaking reading some of them.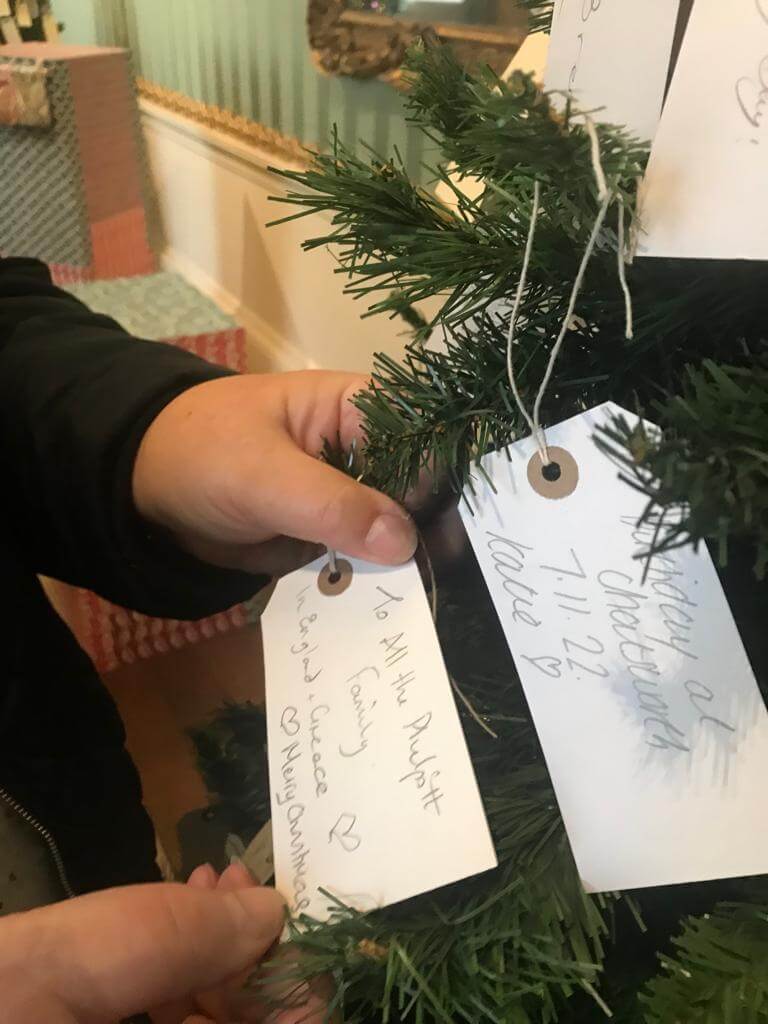 If you're looking to do some Christmas shopping, the gift shops at Chatsworth are brilliant. There were four! All had so many lovely things to buy, we couldn't stop ourselves buying some foodie treats and a few souvenirs from the day while listening to the Christmas songs.
READ MORE: 7 Best Day Trips from Derby
Tips for visiting Chatsworth at Christmas
Check the weather before you go!
You can book on the day, but you do need to book before you go to guarantee entry. If you're going early in the festive season like we did, that's fine, but it might be trickier the closer you get to Christmas. You might want to book in advance if that's the case.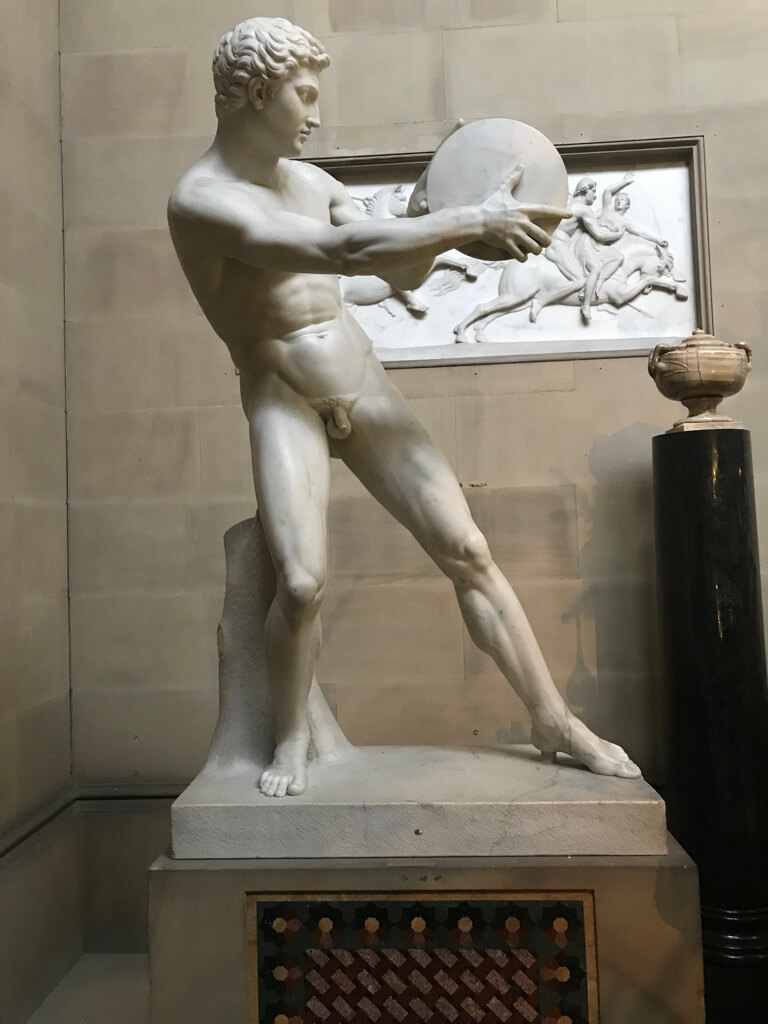 The car park got very muddy. There were guys there with a tractor to help get you out the car park and push you off. They'd already anticipated the problem on such a rainy day. It was all very organised which we appreciated.
Take a torch if you're doing the light trail, just so you can see where you're walking.
Review of a Chatsworth Christmas
We thought the organisation of Christmas at Chatsworth was very good. All the volunteers were great, and we had a swift experience of getting in with separate queues depending on your booked time. There was a multitude of stewards and loads of help everywhere too.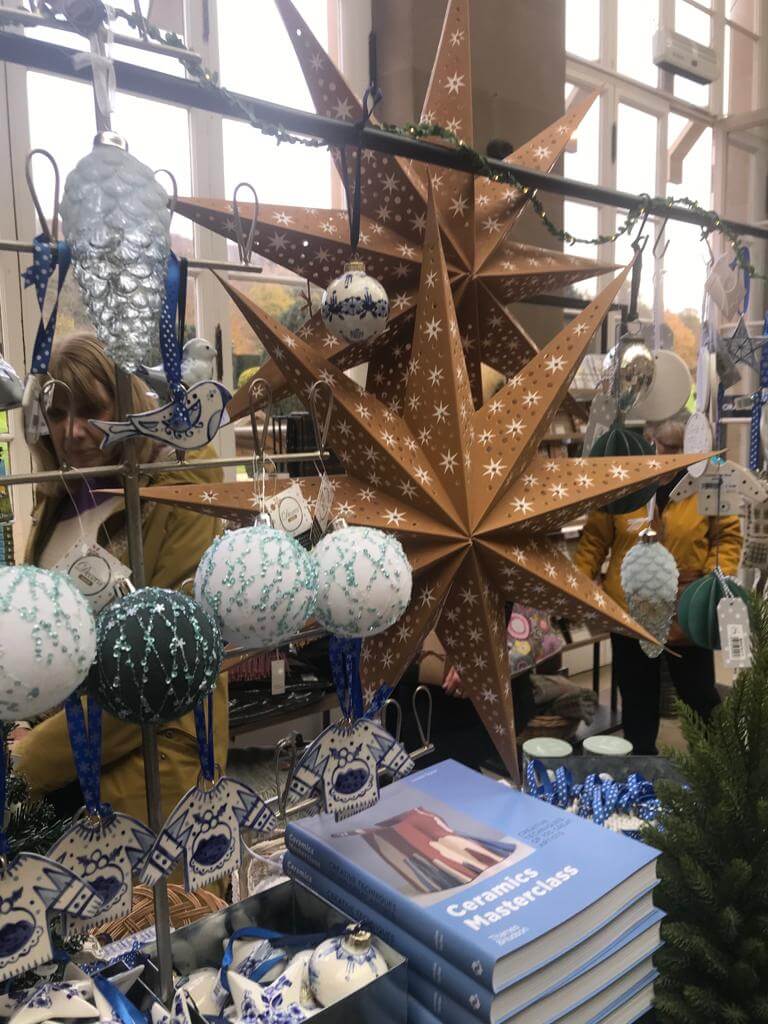 There was no rush to get around it, which we also really enjoyed having experienced this at other attractions in England recently. We did think that some might say there's not enough there for the money, especially if you have small children. We got our value from learning about the history of the house, the actors' stories and being able to enjoy the music outside with a mulled wine.
As one of the top stately homes in England it was beautifully decorated. It was tasteful and not commercial at all. There was something different in every corner of every room. You could look up, down, across – and you got something of interest. We also really enjoyed the Chatsworth House Christmas Market, and were particularly impressed by the musicians there.
We'd definitely recommend going to Chatsworth for Christmas and had a wonderful day out enjoying it all!
Tickets for Christmas at Chatsworth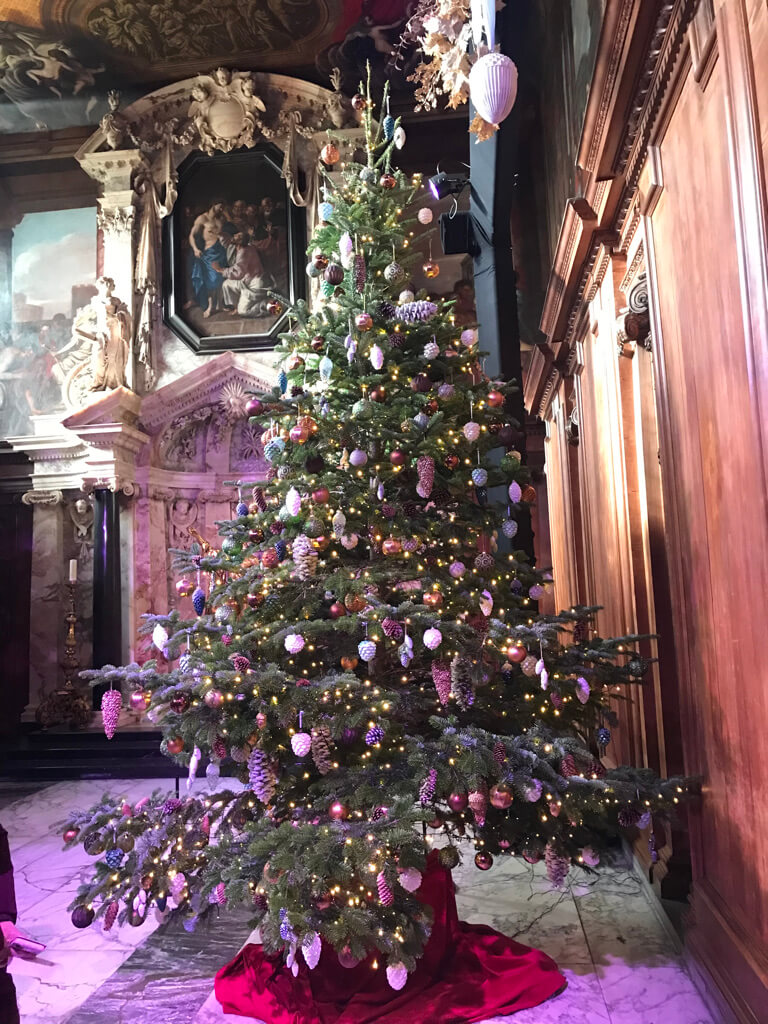 Tickets for Christmas at Chatsworth are £29.50 for adults, £18 for children, and £78 for a family (two adults and up to three children), and include access to the house, garden and farmyard, as well as car parking and access to the Christmas market between 5-23 November. Advanced booking via the Chatsworth website is required.
---