Wondering what there is to do on a day out in St Albans? Here are all the best things to do in St Albans to make sure your day is as action packed as you want it to be.
If you're looking for an amazing day out with wonderful shops, delicious food, interesting history and lots of space to chill then look no further than pretty St Albans. One of England's best-kept secrets, it's easily accessible by car, and just 20 miles and 20 minutes by train from London.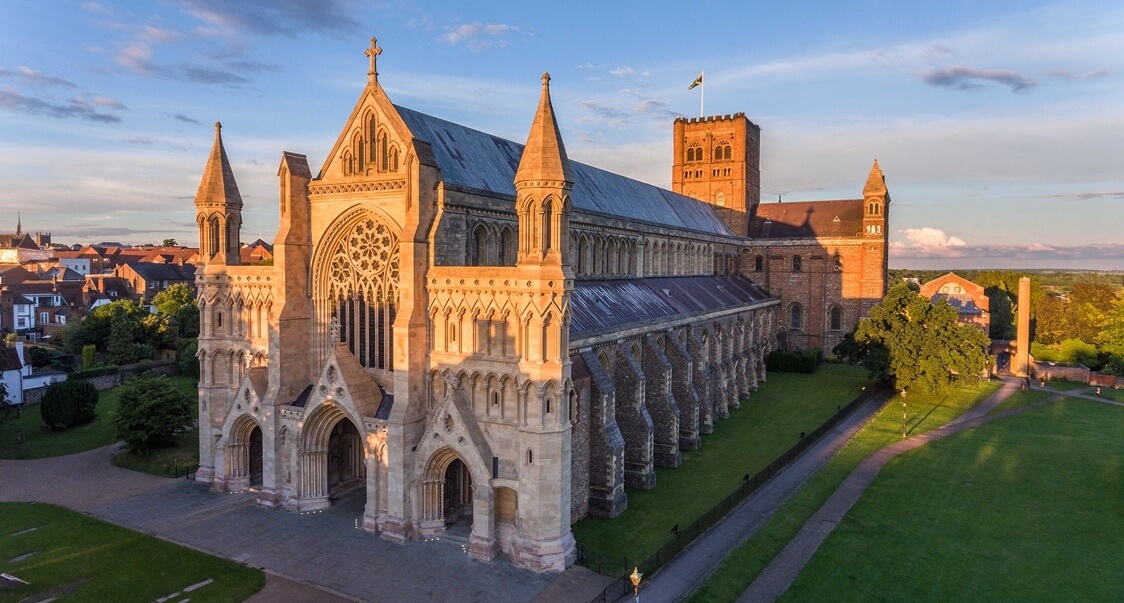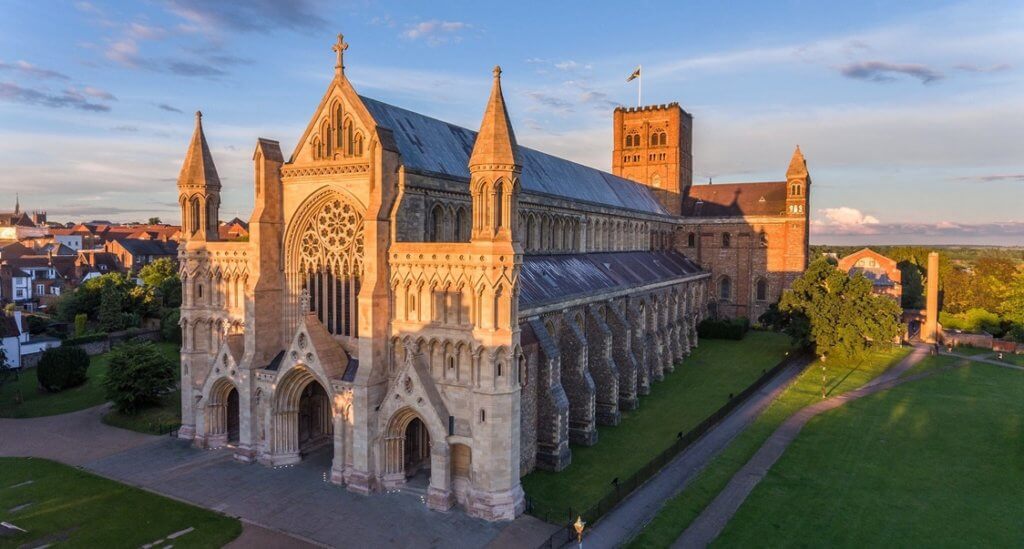 The city was the site of England's most important Roman settlement, the home of Britain's first Saint, Alban, Professor Stephen Hawking went to school here, Netflix drama The Crown chose the cathedral as a substitute for Westminster Abbey, and did you know the hot cross bun originated here?
And that's just for starters!
Families, couples and friends will have a great day out in St Albans, and with a packed programme of events there is always something happening in this lively city. From the buzz of the weekly Charter markets to an array of festivals and events, there is something for all ages to discover and enjoy. 
With so much to do, where do you start?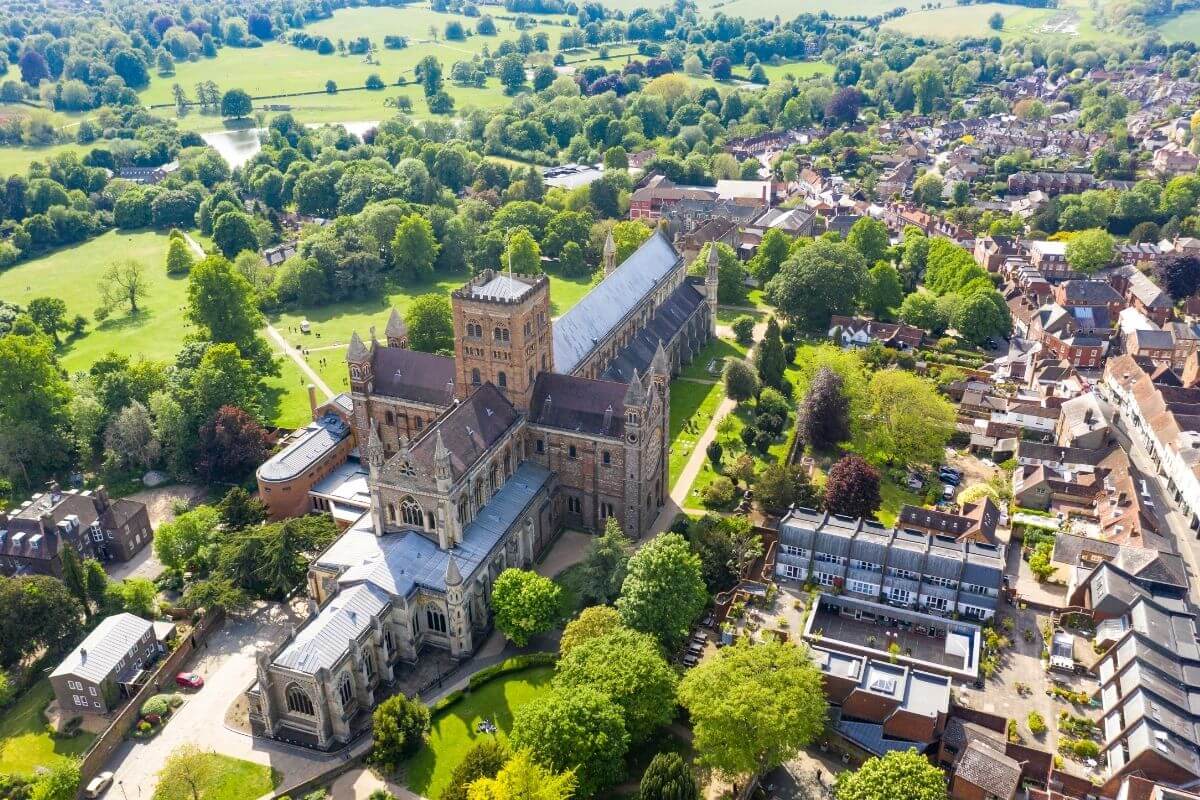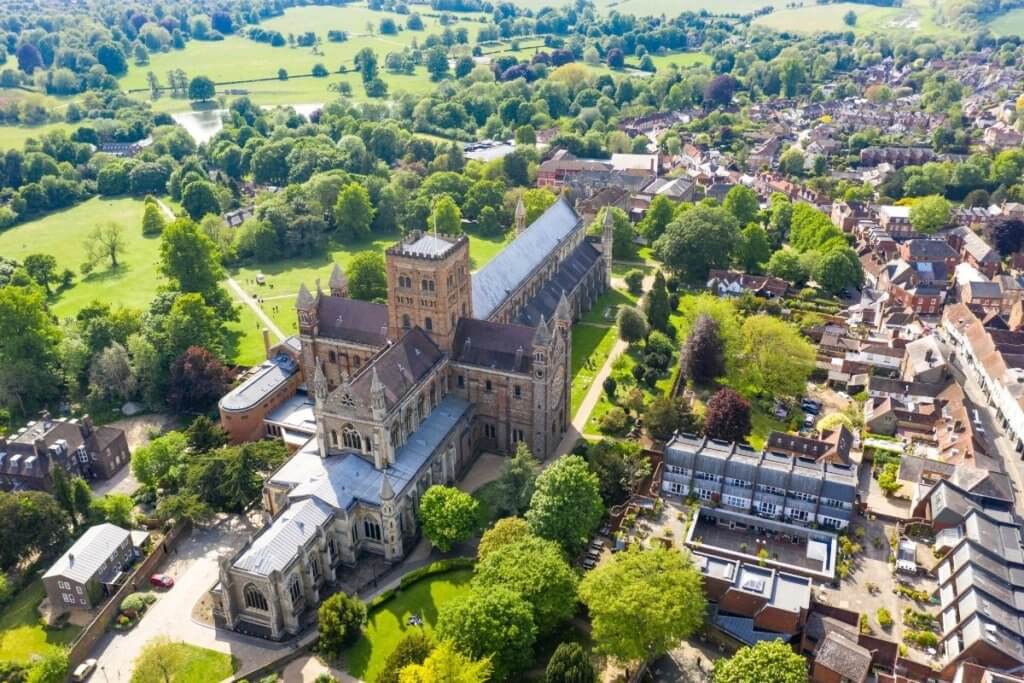 No problem, the St Albans Visitor Information Centre can help with this action-packed itinerary featuring the best things to do in St Albans so get your phone charged, pick up your camera, and let's go!
9am: breakfast in St Albans
With over 100 restaurants, bistros, pubs, cafes and coffee shops in St Albans – you'll be spoilt for choice! 
Our top picks for breakfast in St Albans include independent café Hatch on Holywell Hill which offers a delicious brunch menu, plenty of vegan options, plus a tasty kid's menu with all their favourites included. 
Bill's on St Peter's Street is famous for serving mouth-watering breakfasts so whether its eggs, pancakes or a tropical smoothy you fancy, head here for a healthy or indulgent brekky.
10am: St Albans Cathedral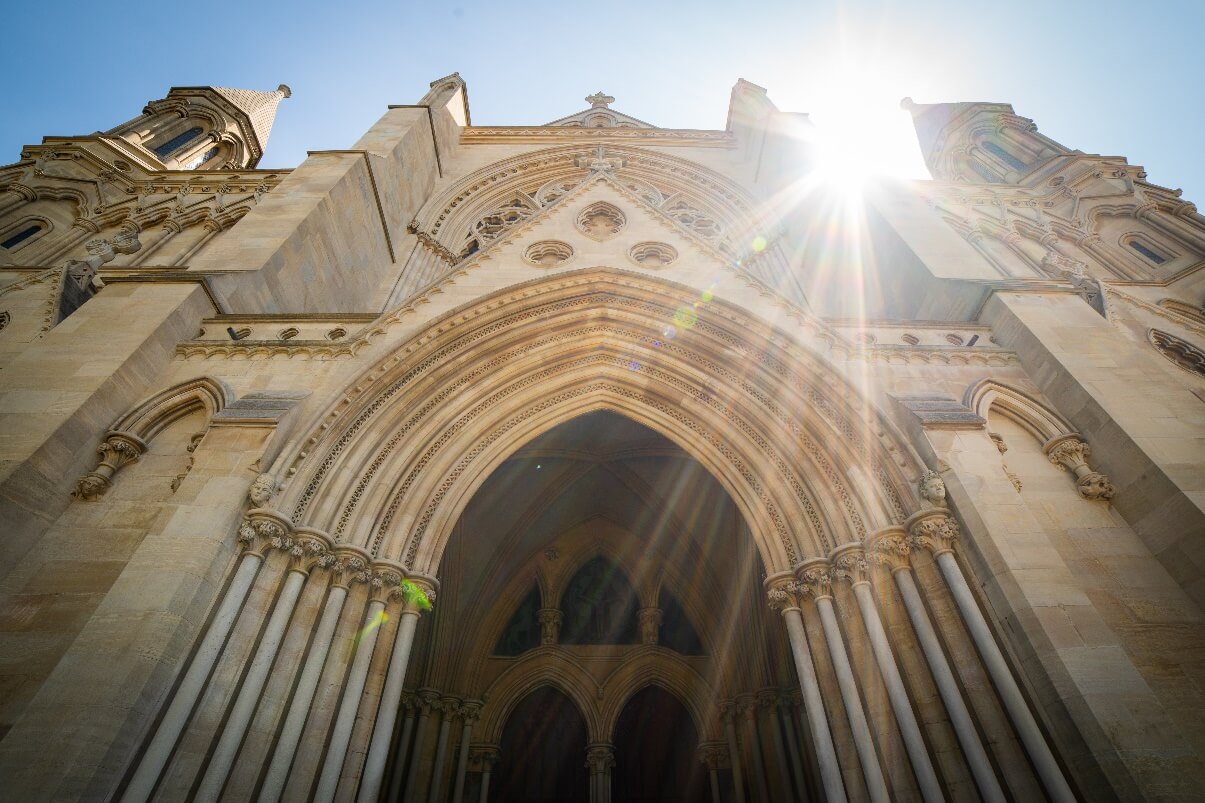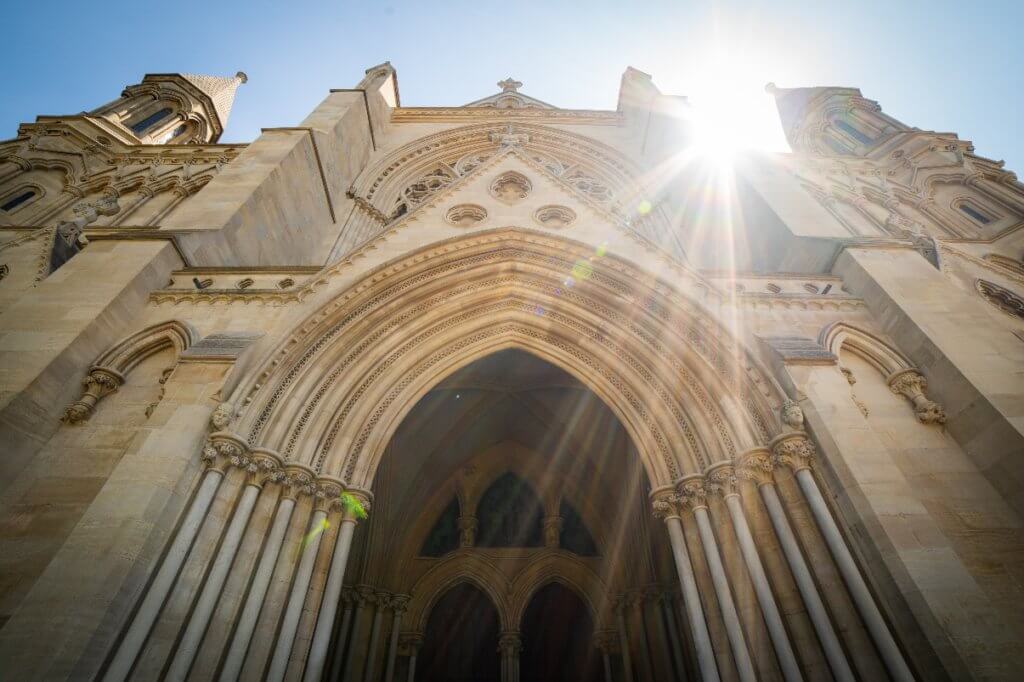 A visit to the spectacular cathedral is the next stop of the day. The centrepiece of the city for centuries, this impressive landmark stands on the site where Alban, Britain's first Saint, was buried over 1,700 years ago. St Albans Cathedral is a treasure trove of history and a must-see on any visit.
11am: Mid morning coffee…and cake!
Grab a takeaway coffee at Abbott's Kitchen in the cathedral and wander into the peaceful Vintry Gardens to reflect on the history of this unique city. It's easy to forget you are just steps away from the vibrant city centre!
11.30am: St Albans Museum + Gallery
It's time to explore more of the city's heritage with a visit to St Albans Museum + Gallery. This world-class centre for arts and culture is set over three floors and showcases over 2,000 years of momentous history. Contemporary artworks are also on display and regular ever-changing exhibitions promise a fresh experience each time you visit.
Photo credit: ©Stephanie Belton
12.30pm: Browse the shops…and grab some lunch
If you visit on Wednesday or Saturday, the legendary St Albans Charter Market which has been trading for over 500 years will be bursting with fresh produce and diverse artisan goods to tempt you. It's also a great place to grab lunch from one of the food stalls which offer tasty treats from around the world.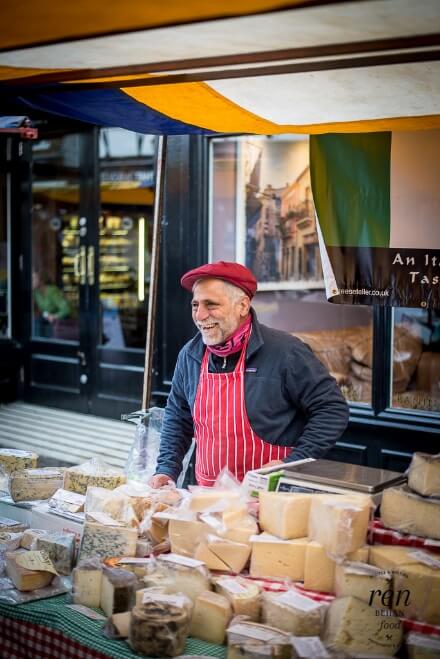 St Albans is a spectacular shopping destination. Old meets new with independent shops and boutiques offering cutting-edge and unusual items set in beautiful, Medieval buildings. Three large shopping areas play host to well-known brands and include open spaces for relaxing.
George Street Canteen offers a great lunch menu made from locally sourced fresh produce or visit CRUNCH for a healthy food bowl or homemade burger. Vegans are well catered for at this delicious eatery.
Photo credit: ©Ren Behan
2pm: Verulamium Park via the Clock Tower
It's time to get some fresh air and with over 100 acres of parkland in the city centre you don't have far to go. But, before you head to the park, stop at the Clock Tower, the only surviving Medieval town belfry in England. If you have a head for heights, and narrow staircases, it's worth climbing the 93 steps for magnificent views of the city.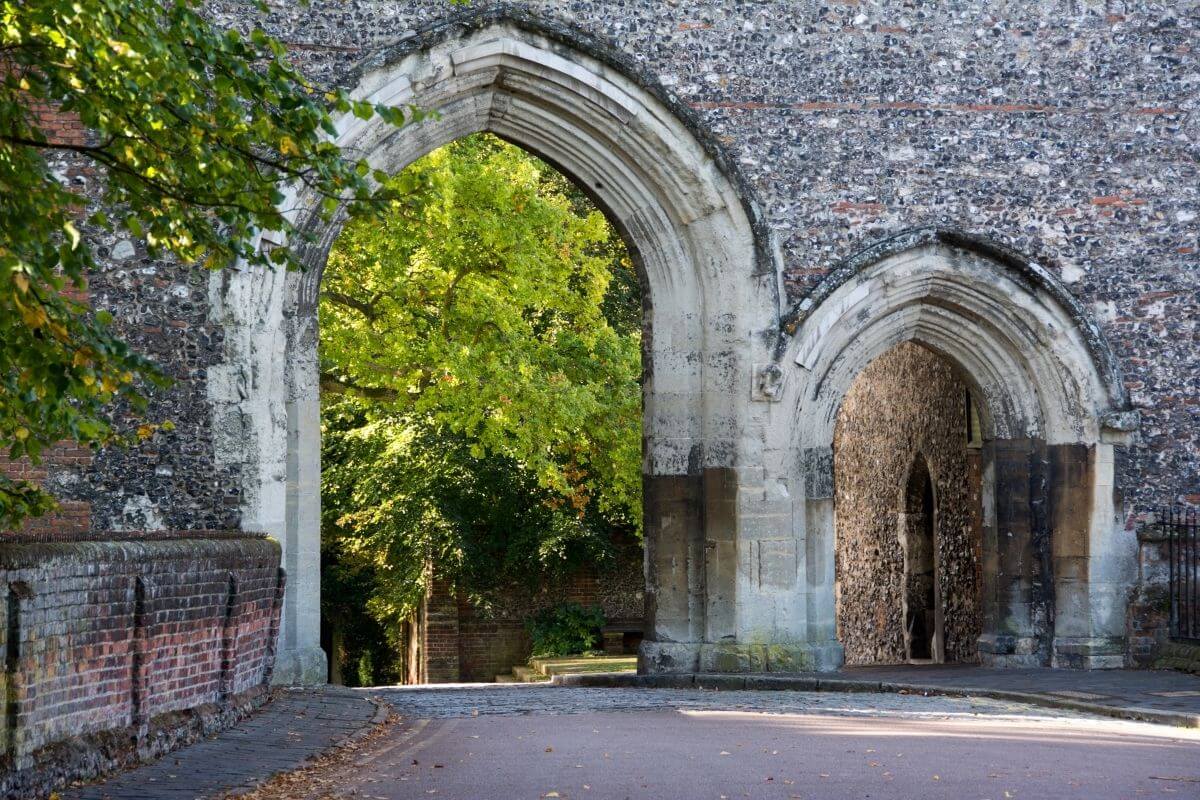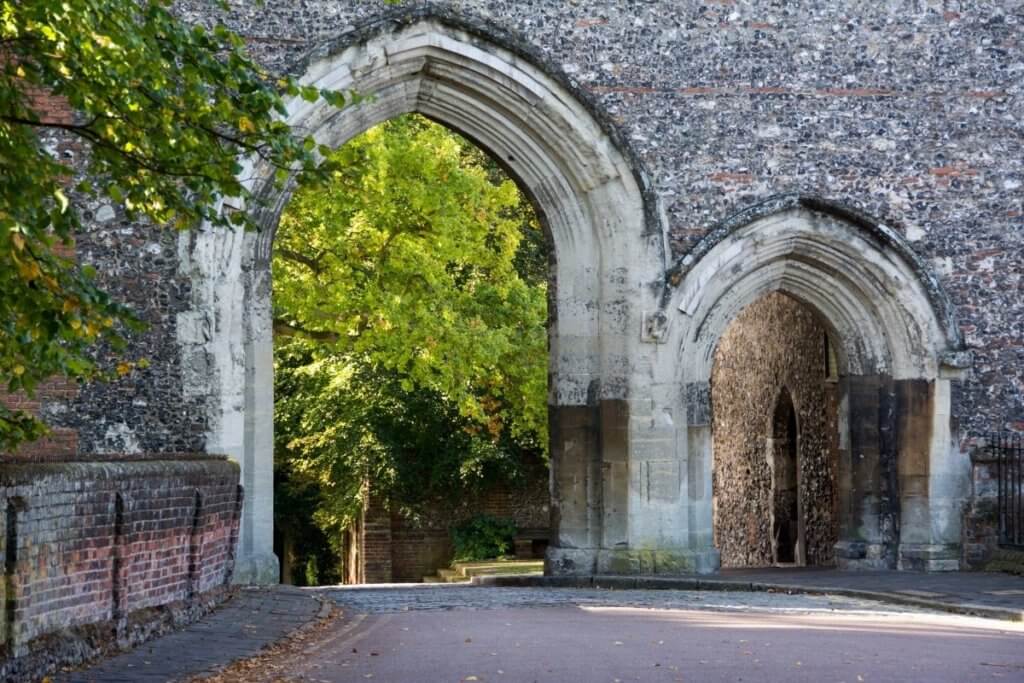 Verulamium Park, named after the Roman City of Verulamium, is a beautiful, serene area with an ornamental lake which is home to a wealth of wildlife. There are plenty of facilities for children with a splash park and playground plus loads of space for ball games. For ice-cream, snacks or afternoon tea, stop at Inn on the Park, a child friendly café close to the lake.  
3.30pm: Roman Mosaic & Hypocaust
The Park is also home to the remains of a large Roman townhouse which was discovered during excavations in the 1930s. The mosaic floor has survived along with a hypocaust – an ancient underfloor heating system and a marvel of Roman engineering. 
4pm: Verulamium Museum and Roman Theatre
For some of the finest Roman mosaic and wall plasters outside the Mediterranean, as well as to discover what life was like for people in a major Roman city, Verulamium Museum is a must. This award-winning museum displays beautiful objects from Verulamium, the third largest city of Roman Britain.
Just a short walk from the museum are the remains of a Roman theatre with a stage – the only example of its kind in Britain. Just imagine the shows and battles which took place here all those years ago!
6pm: Beer o'clock at England's oldest pub
If you like your pint with a bit of character, St Albans is your place!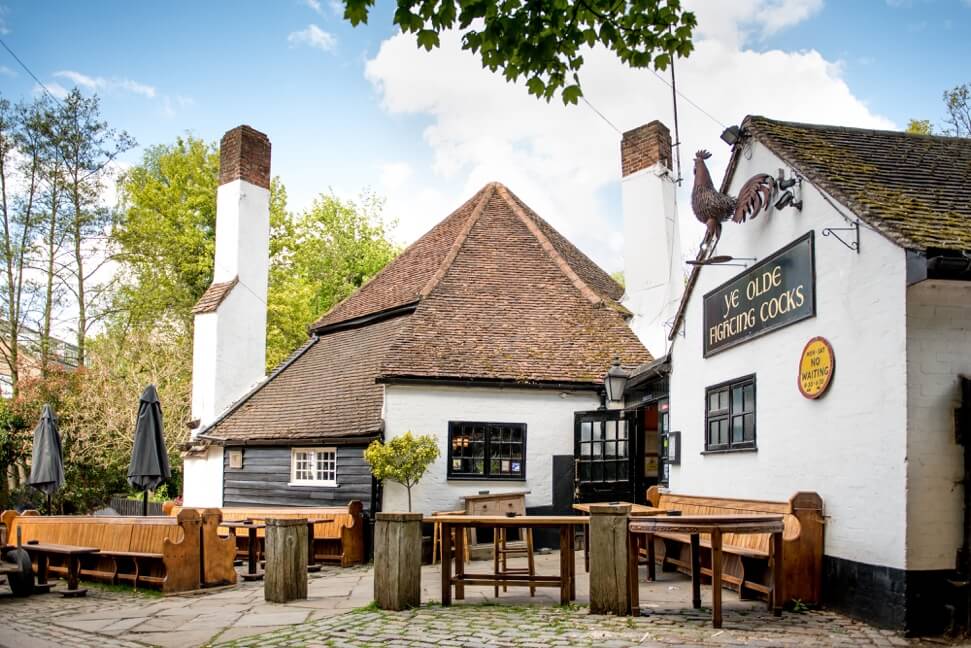 As an historic inn-keeping city, it's no surprise it has the most pubs per square mile in the country, and is home to England's oldest pub, Ye Olde Fighting Cocks, located next to the lake in Verulamium Park.
Photo credit: ©Stephanie Belton
7pm: Time to dine
St Albans boasts many award-winning restaurants so it's time to sample some incredible food. Thompsons, the only 3AA rosette fine-dining restaurant in Hertfordshire, is recognised for its quality ingredients and creative dishes, and Lussmanns, an independent fish and grill restaurant, is proud to be in the Sunday Times' list of the 100 Best Places to Eat in the UK.
There are so many restaurants to choose from, here are few others we recommend for your dinner in St Albans:
Prime Steak & Grill: high quality ethically reared beef and menus offering 'New York steak with a British twist'.
Per Tutti: family run restaurant offering incredible Italian dishes and winner of Best Restaurant for Everyday Dining 2017, 2018 and 2019.
Sauté Grill & Meze: Turkish fare crafted from freshly sourced ingredients, authentically spiced and blended into delicious traditional recipes.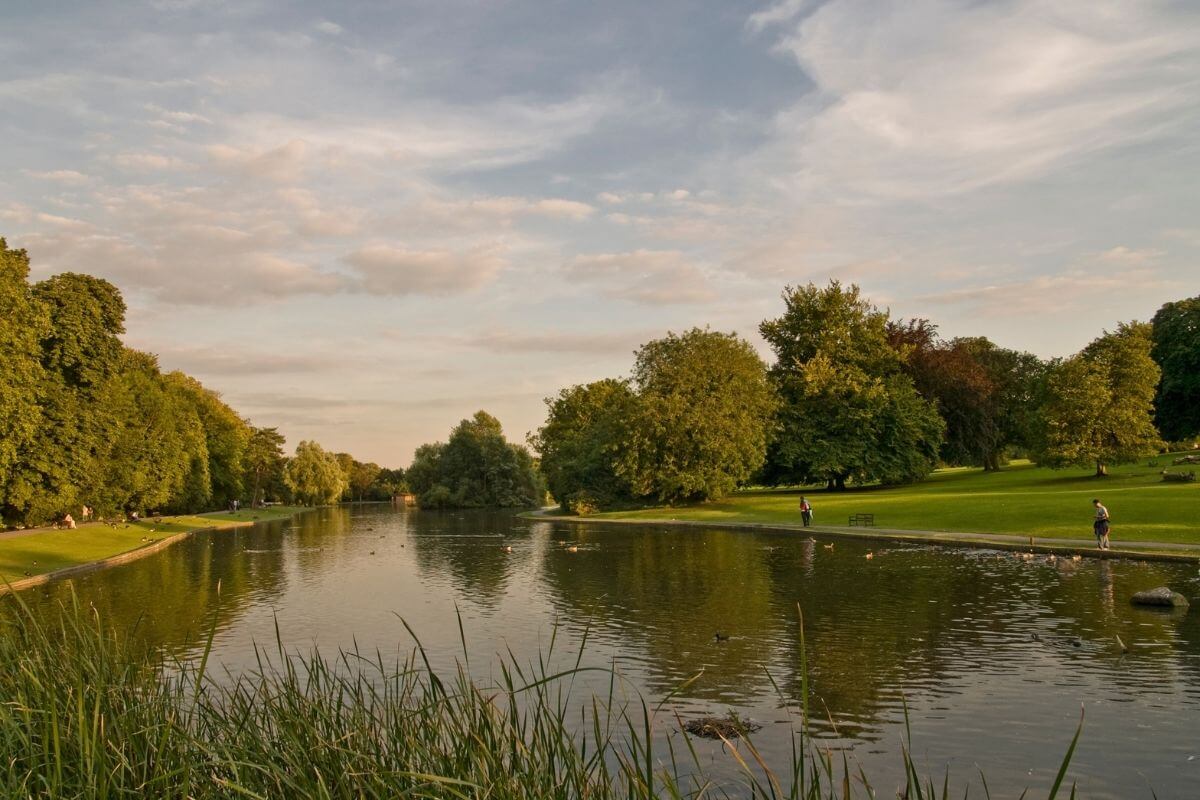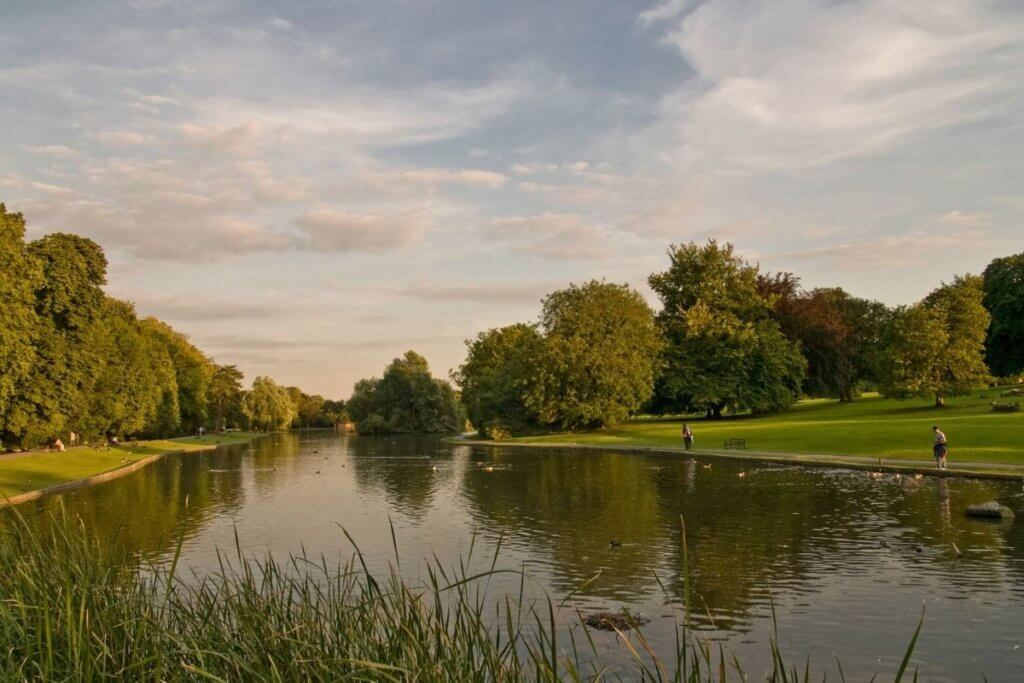 9pm til late: Hit the town for a night out in St Albans!
With a thriving arts and entertainment scene there is plenty to do as the sun goes down. The city boasts a vibrant live music scene, The Horn is a great venue for bands from every genre, plus there is theatre, comedy, cinema and more.
Before your visit make sure to check what's on and book ahead to avoid disappointment.
Day Out in St Albans
From St Albans' historic roots the city has grown into an exciting foodie heaven with an abundance of independent shops, a lively festival and event programme, and a vibrant arts and entertainment scene.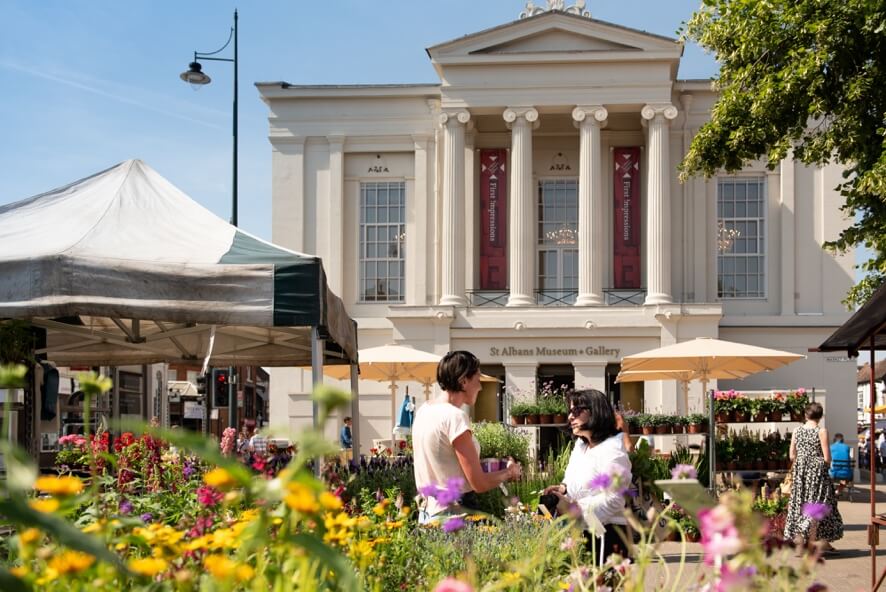 It's easy to fill a day so why not stay longer? There are many things to see if you venture further afield, including two wonderful heritage properties, Hatfield House & Park and Knebworth House, the de Havilland Aircraft Museum which boasts a unique collection of iconic Mosquito aircraft and the picturesque villages of Harpenden, Redbourn, Sandridge and Wheathampstead are well worth a visit.
We guarantee you an amazing day in St Albans, and we can't wait to welcome you!
For more information download the new 2021-2022 official visitor guide for St Albans at www.EnjoyStAlbans.com.
---