The fact that Northumberland is renowned for its striking coastline and many picturesque river banks, makes it a fantastic location for paddle boarding. We thought it was about time we shared the best places for paddle boarding in Northumberland for your days out.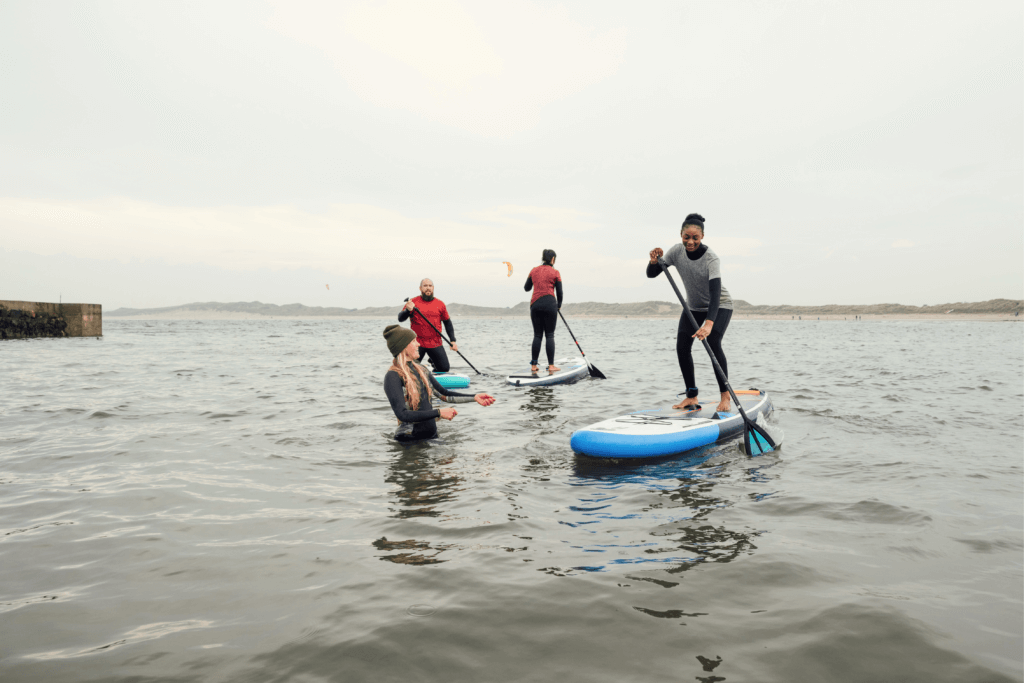 Whether you're experienced in paddle boarding or a complete novice, we have something for everyone in this round up. From coast to rivers, you'll get a taste of the true Northumberland countryside whilst exploring from the water. Some of the places to go paddleboarding in Northumberland we've recommended are guided groups and others are places you may wish to explore just you and your board. 
Northumberland has over forty miles of coastline as well as iconic stretches of river including the River Coquet and River Aln, which are popular with anglers, walkers and those searching for the best places for paddle boarding in Northumberland. 
Even if you have never been paddle boarding in Northumberland before, there are places you can hire boards and wetsuits from, meaning you can try before you buy. A little over the Northumberland border, for example, you will find Tynemouth which is an iconic water sports area of the north east coastline. Head here to hire wetsuits, paddle boards and surfboards. You can have lessons with Tynemouth Surf Company if you want to gain some experience and confidence before heading out on your own. 
6 Best Places for Paddle Boarding in Northumberland
Here are the best places for paddle boarding in Northumberland…
What is paddle boarding and why is it so popular?
Stand up paddle boarding, also known as SUP, is a water sport activity that has grown in popularity over the years. It involves standing up on a board and using a paddle to make your way through the water. Using your arms while standing or kneeling, you propel your board forward, seemingly effortlessly through the water.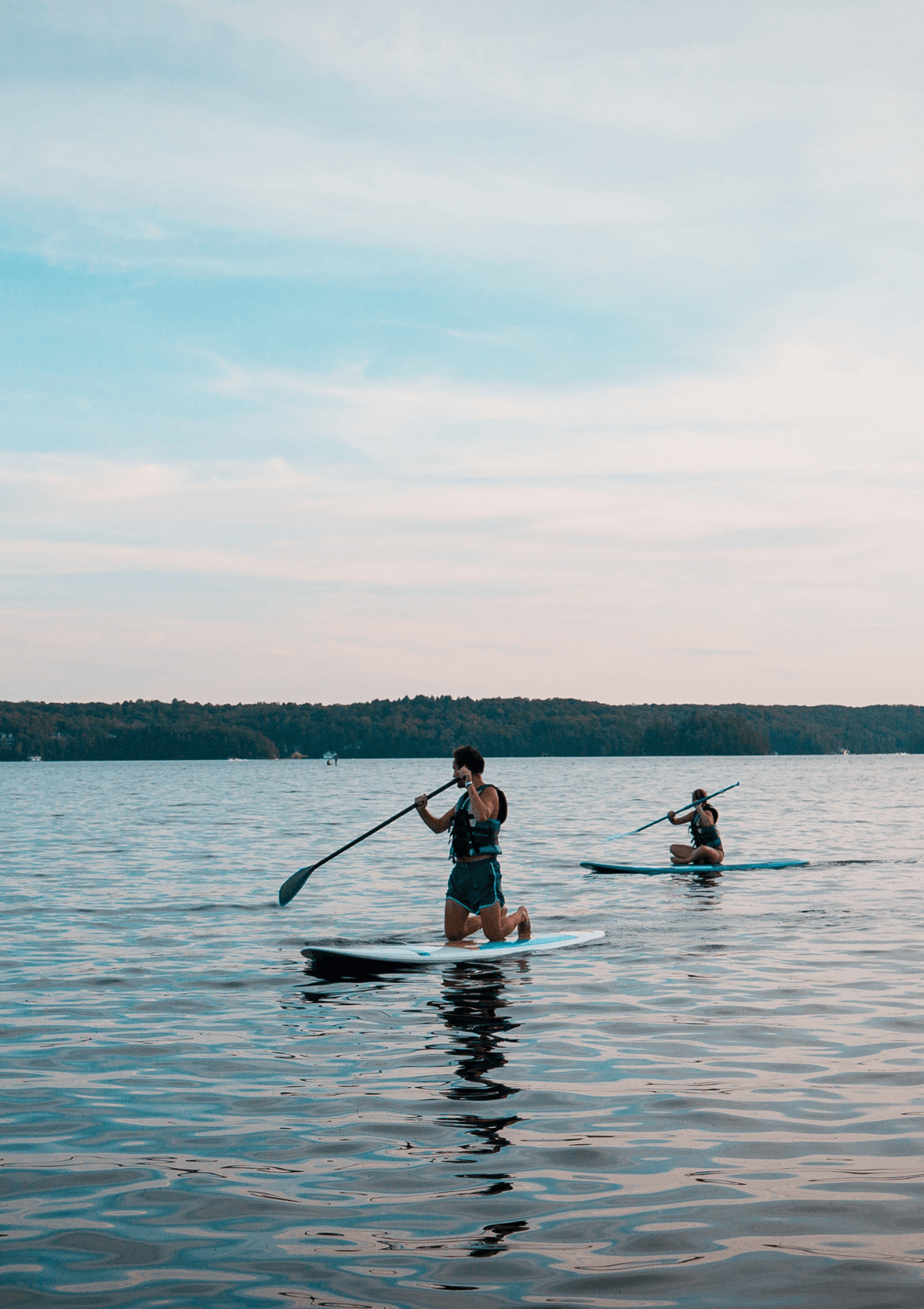 One of the reasons paddle boarding is so popular is because it is an accessible sport that lends itself to other activities. Adventuring, touring, fishing, yoga, and racing are just some of the activities people can enjoy whilst paddle boarding.
The Best Places for Paddle Boarding in Northumberland
1. Warkworth, the River Coquet
To kick off our round up, we want to share with you the picturesque location of Warkworth. The village itself is small but very popular with both locals and tourists. Many people head towards Warkworth Castle for a walk around the ruins, before making their way down the main high street, popping into quaint coffee shops such as Bertrams.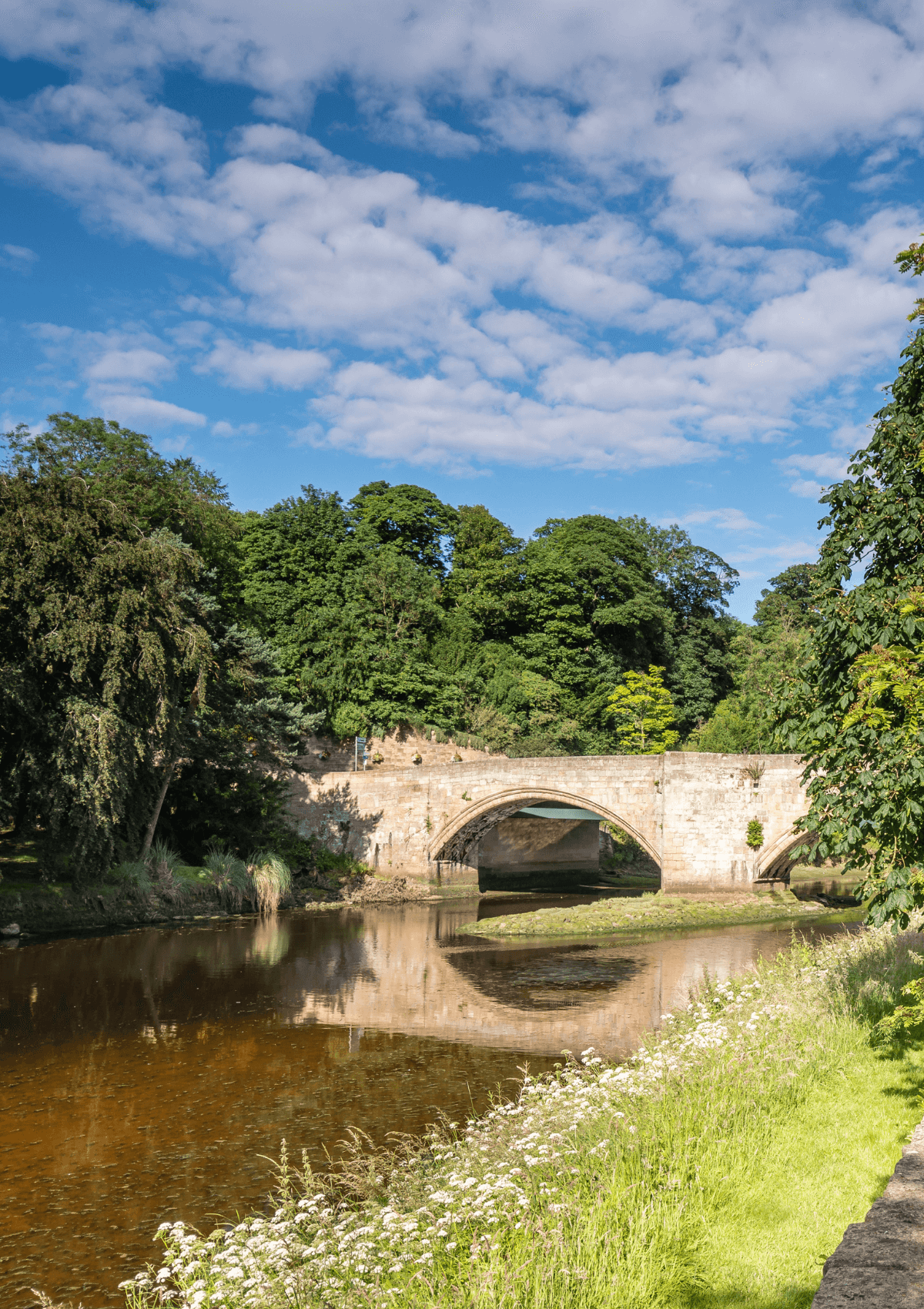 Up a steep hill, you will find the car parking for Warkworth beach; a gorgeous stretch of coastline between Amble and Alnmouth, giving you views out towards Coquet Island.
The River Coquet runs through Warkworth, before feeding into the sea at Amble. It is a popular location for those wishing to canoe or paddle board. Flat river beds slowly meander through beautiful countryside on calm waters in this tranquil setting. You will be sure to encounter plenty of wildlife on this stretch of the river.
You can head out on your own if you are familiar with paddle boarding, otherwise you may opt to go on a guided session with Northside Surf, who are based in nearby Amble. These sessions are a great introduction for beginners and run all year round, (remember to wear plenty of layers and swim boots in the winter).
Parking is free in Warkworth but arrive early in the day during the busy summer months to grab a space.
2. Druridge Bay Country Park
You may wish to visit Druridge Bay Country Park if you're looking to combine paddle boarding with a full day out; exploring the local area and wildlife spotting. 
The lake is perfectly geared up to host all kinds of watersports activities in a safe location. If you are sailing, you can launch your own boat from the park's lake and it is also popular with those wanting to wild swim.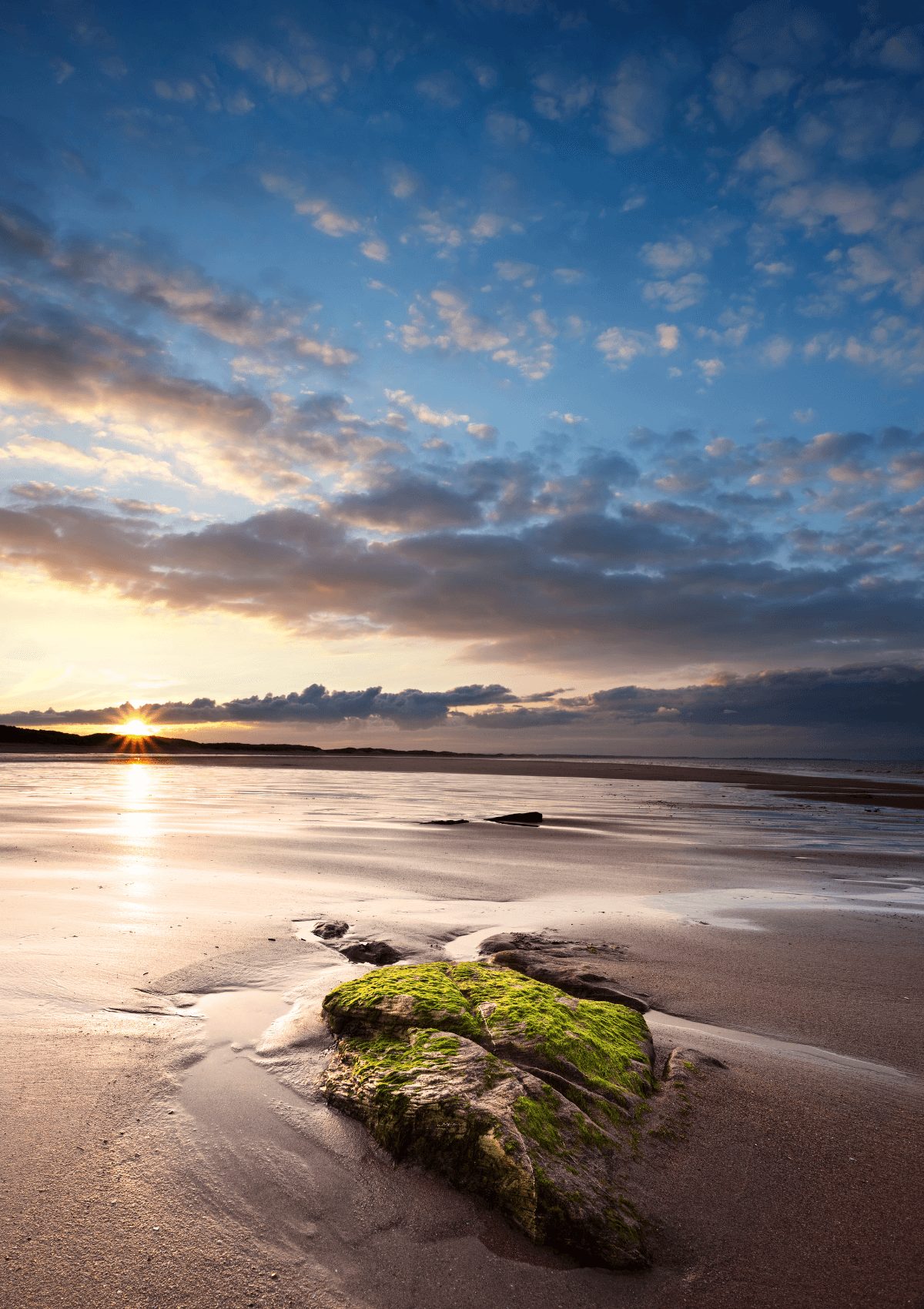 You are also close to Druridge Bay beach which is perfect for surfing and kitesurfing. It's the perfect spot for paddleboarding in Northumberland.
The country park has facilities such as toilets, visitor centre, cafe and playpark. There is ample car parking: charges apply.
Many visitors enjoy walking around the lake which is approximately a mile in length. Please check the local council's website for updates on the condition of the water before your visit.
3. Beadnell Bay
Beadnell Bay is a very popular destination for lovers of water sports. The flat calm of the bay welcomes swimmers, sailing boats, jet skis and paddle boarding. There is even a Beadnell Bay sailing club, which has been running in the village for a number of years.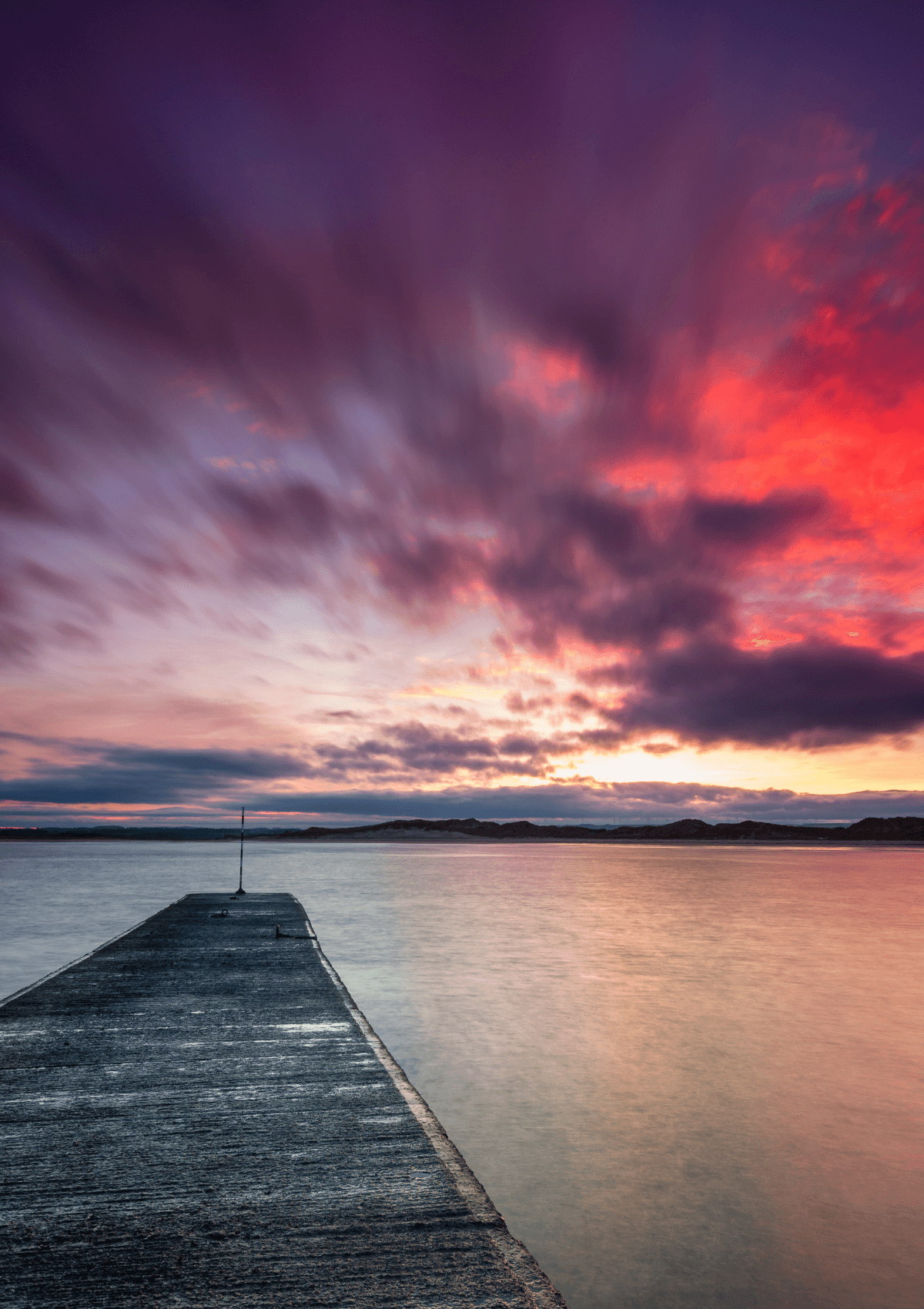 A large car park provides ample parking and is handily located right next to the beach, so you don't have far to walk with all the gear. Car parking charges apply.  Tourists and locals like to come and spend the day here, bringing deck chairs, pop up tents, footballs and of course their swimming costumes for a dip in the north sea. The beach is surrounded by high dunes which children will find great fun climbing up and sliding back down. 
It's a wonderful spot if you're looking for the ideal conditions for paddleboarding in Northumberland.
Recently opened is The Landing, offering a breakfast, lunch and dinner menu throughout the day and refuelling hungry visitors who have spent the day at the beach. Perfect stop off after you have been paddle boarding in the north sea.
4. Cullercoats
Just over the Northumberland border, you will find Cullercoats. Historically, it used to be part of Northumberland until it joined North Tyneside along with Whitley Bay. It is included in the best places for paddle boarding in Northumberland because of its popularity for the water sport. If you are looking for a place to paddle board with the reassurance of having other people around you, then this is the place to go.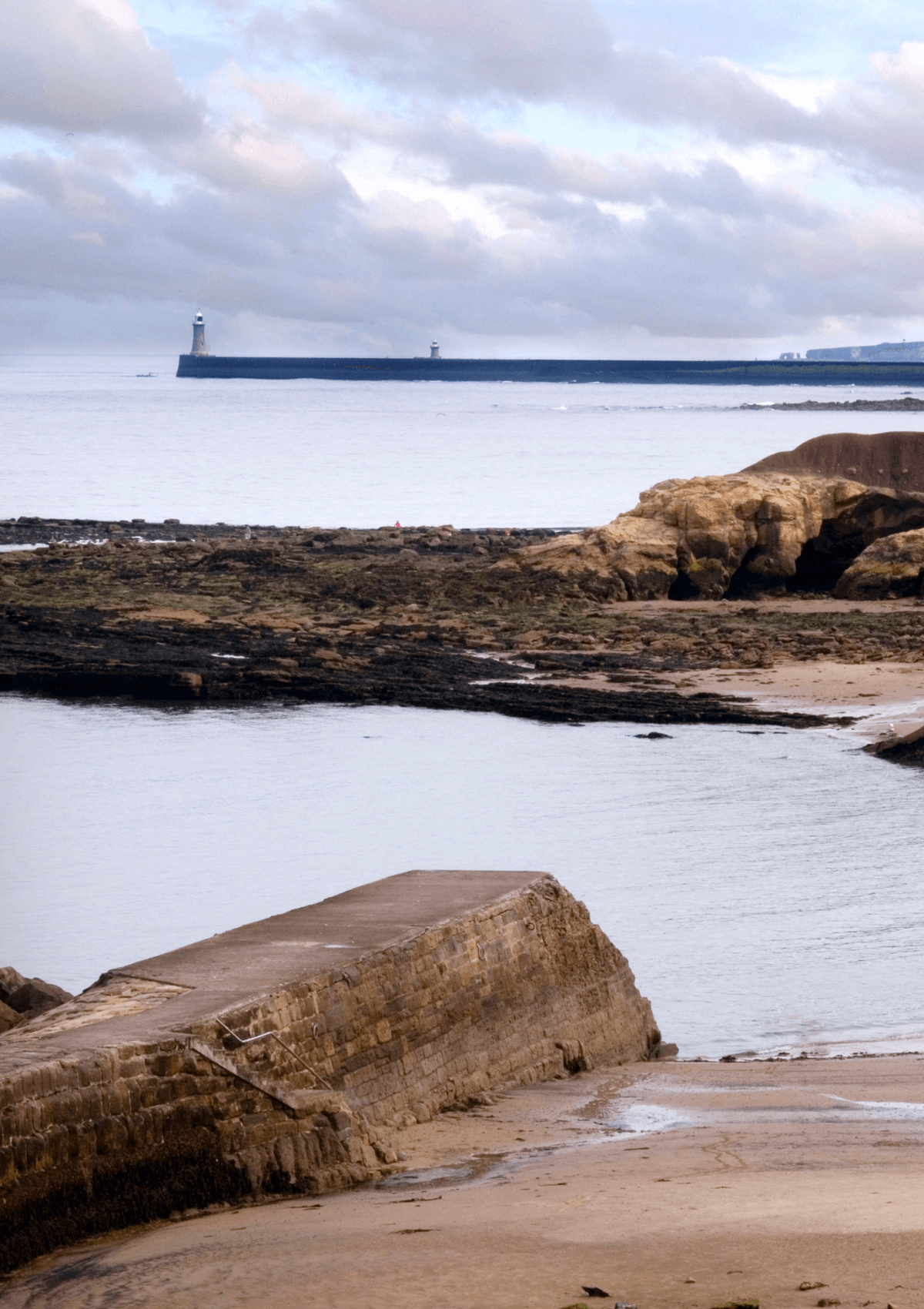 Situated along the north sea coast between Whitley Bay and Tynemouth, Cullercoats is a bustling harbour village with plenty of local shops and trendy cafes.
We recommend checking out CBK Adventures, based in Cullercoats and offering lessons and guided sessions as well as board and wetsuit hire. They have made a name for themselves over the last few years, and now are the 'go-to place' for SUP and kayak hire in the north east. You can also check the best times for heading out with your board via their website. 
5. Amble
If you enjoyed exploring Warkworth, previously mentioned, then you may wish to extend your paddle boarding session to Amble.
Amble is a fishing harbour located immediately south of Warkworth beach, and over the last few years, has seen some serious renovation to make it a trendy place to eat and drink. Many people like to walk along the pier, watching the fishermen and activity on the water. Boat trips head out towards Coquet Island and private boats sail from here too.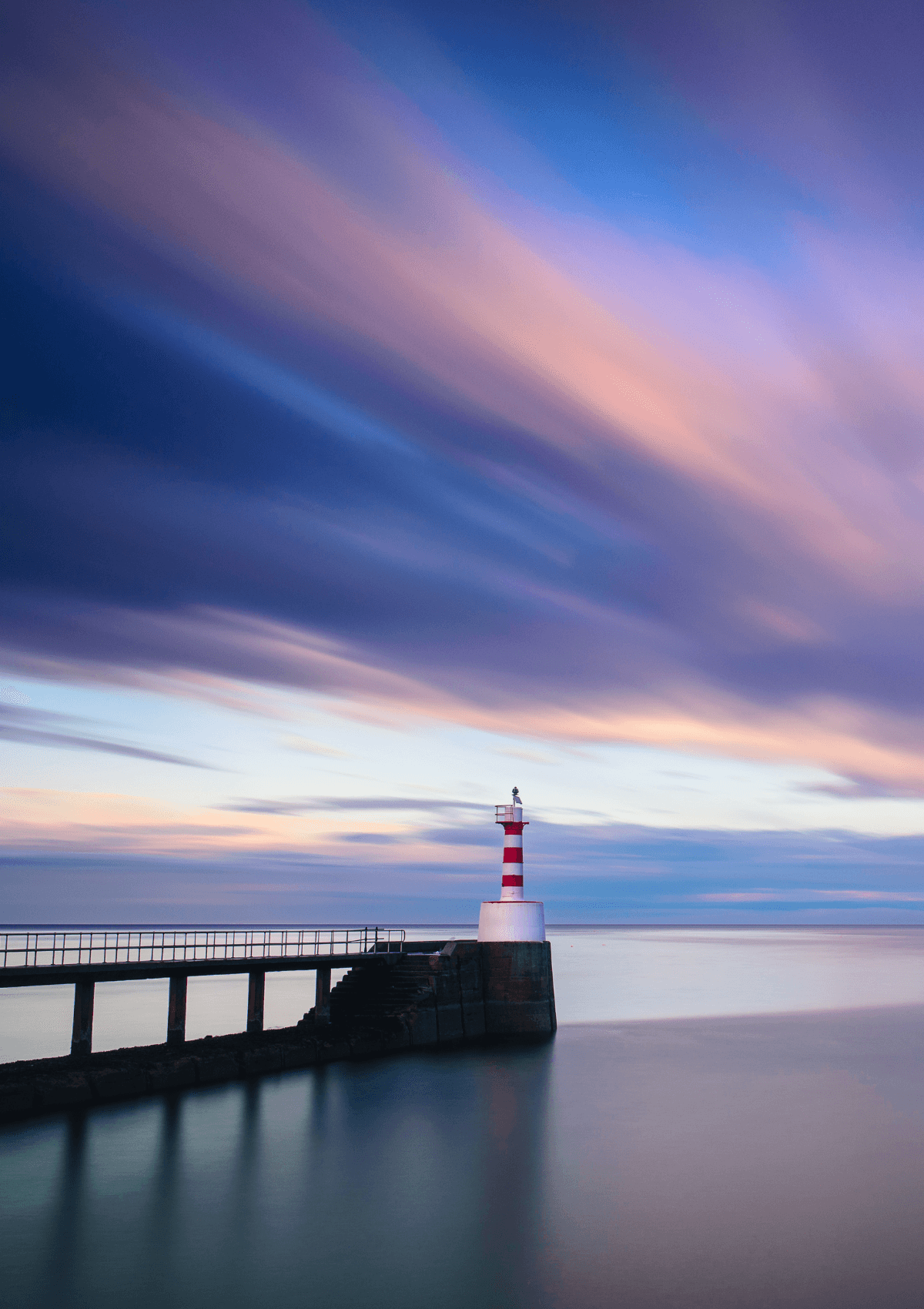 There is a small bay with a stretch of sandy shore, where young families like to paddle in the water and sit to eat takeaway fish and chips.
The river Coquet, which you can join from Warkworth, flows into the sea at Amble. The best route is to head upstream starting in Amble and making your way to Warkworth.
A word of caution if you are paddling downstream of the Braid: it is best to keep to the north side of the river away from moored boats.
"There is often quite a lot of movement of boats in and out, but they mainly keep to the south side, where the deeper channel is. There are extensive mudflats to the north of the harbour (covered at high tide)."

– British Canoeing Guide
The above guide offers some useful information on paddle boarding or canoeing.
Always check the tide times and weather forecast before heading out. Many people like to head down the river here as it is alive with wildlife. Expect to see plenty of eider ducks, herons, swans, terns and cormorants.
6. Adventure Northumberland
Adventure Northumberland offers the "Stand up paddle boarding from Craster Harbour" as a guided package deal.
This is a perfect trip for anyone looking for some fun and excitement during their trip along the Northumberland coast. Craster Harbour is in a picturesque location just south of Embleton and Dunstanburgh Beach. Adventure Northumberland have access to their own changing rooms and free parking, located at Craster Tower. Use postcode: NE66 3SS.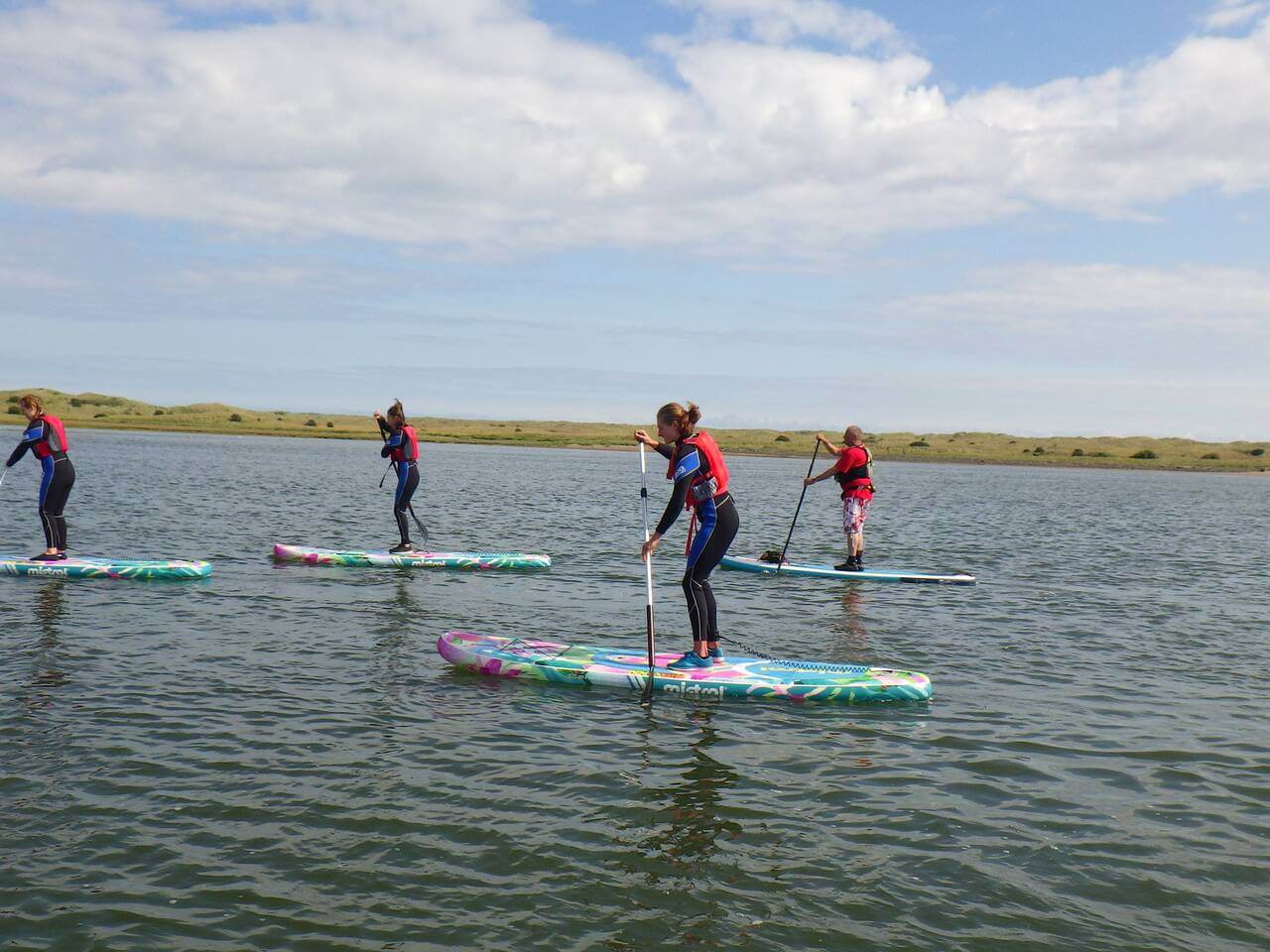 The paddle boarding season with Adventure Northumberland runs from May until the end of October. They supply the boards and wetsuit as well as safety equipment. It is advised that in warm weather you may wish to wear your own clothes such as shorts and t-shirt, but a polite reminder that the north sea can be very cold.
Be sure to bring footwear that you are happy to get wet and don't forget your swimsuit and towel for drying off afterwards.
There is a minimum booking requirement of two people, however if you are travelling solo you can call up the office and be added onto another group booking. Priced at £50 per adult and £40 for a youth (16-18 yrs).
We are sure you will agree that Northumberland has plenty to offer for those looking for a paddle boarding experience. Whether you are beginner, professional or just looking for a bit of fun, you will find something to suit you from this round up of the best places for paddle boarding in Northumberland.
Quick List: 6 Best Places for Paddle Boarding in Northumberland
Warkworth, the River Coquet
Druridge Bay Country Park
Beadnell Bay
Cullercoats
Amble
Adventure Northumberland
---