If you'd like to work with someone who's born and bred in England, and is passionate about tourism in England, then I'd love to work with you too.
I set up this site to show off some of the great day trips in England, that can be enjoyed on all budgets. If you'd like to appear on the site, write for the site, promote to the Day Out in England readers or think you can help in another way, get in touch. We have a range of opportunities available for all.
This is the site for anyone looking for tips, guides and itineraries for a day out in England.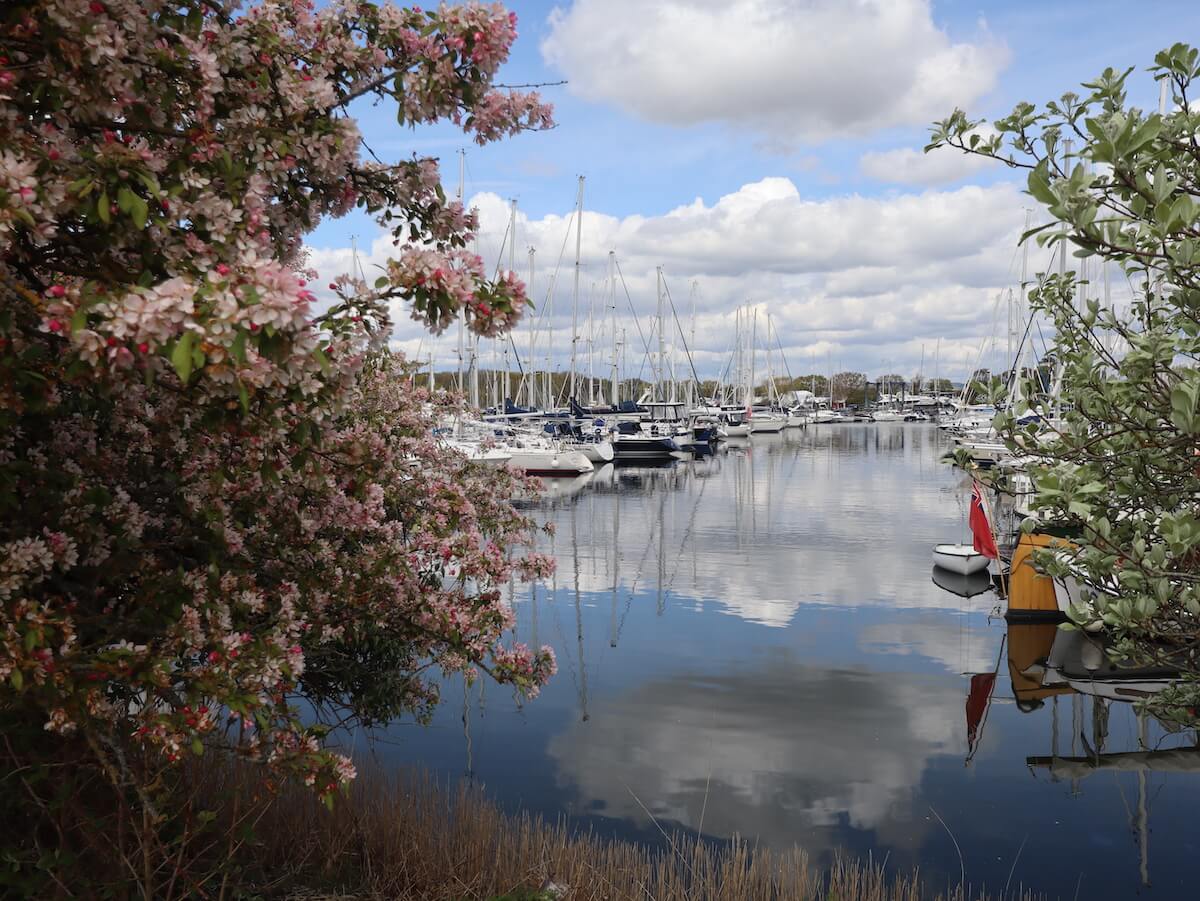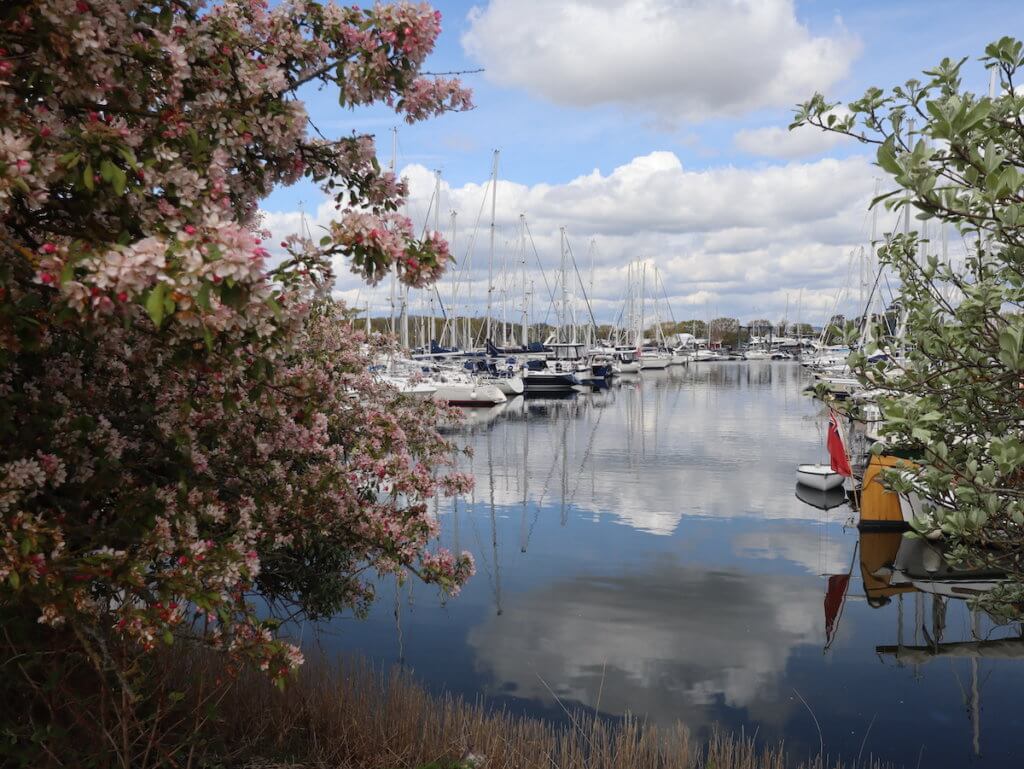 In September 2021 Day Out in England was announced as a finalist in the Top Travel Blogger category at the Travel Media Awards. You can read more about the award here.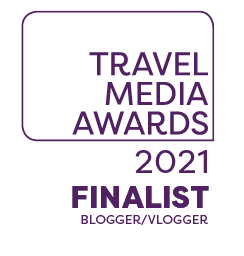 Top England Travel Blog
Day Out in England is number 22 on Feedspot's list of 'Top 60 UK Travel Blogs, Websites & Influencers in 2021'


DAY OUT IN ENGLAND HAS BEEN FEATURED IN

---
RECENT COLLABORATIONS


Visit England and Discover England's Great Walking Trails on our Norfolk Coastal Path Guide.
FlipFlopShop and SandalShop on our Chichester Harbour Travel Guide.
Passport-Photo.online on our guide to UK driving licence photos.
Traverse and Princess Cruises to promote their lockdown seacations trips around the UK.
---
MEDIA PACK STATS
Download the Day Out in England Media Pack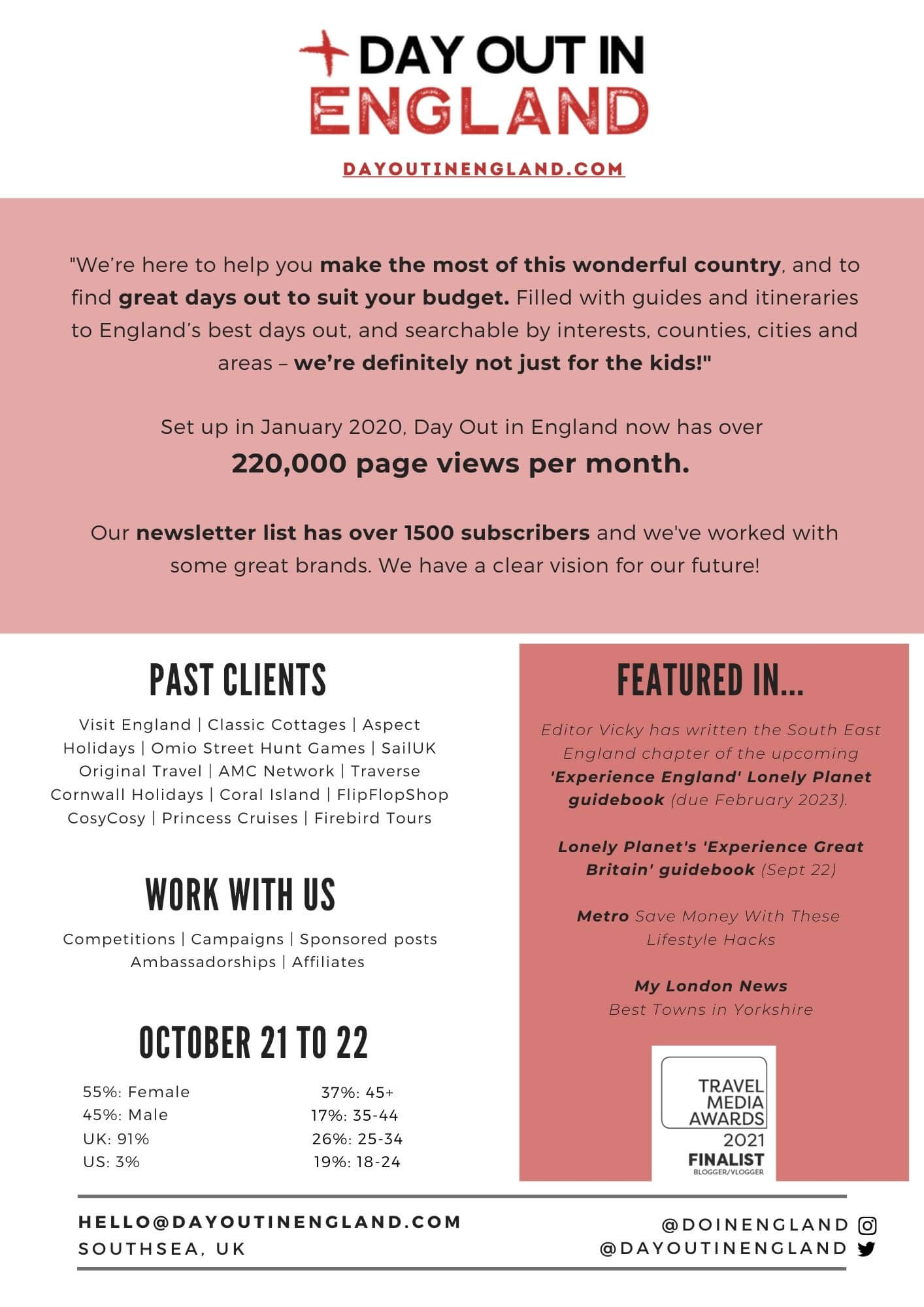 ---
Day Out in England Newsletter

---
---

---
Day Out in England on Twitter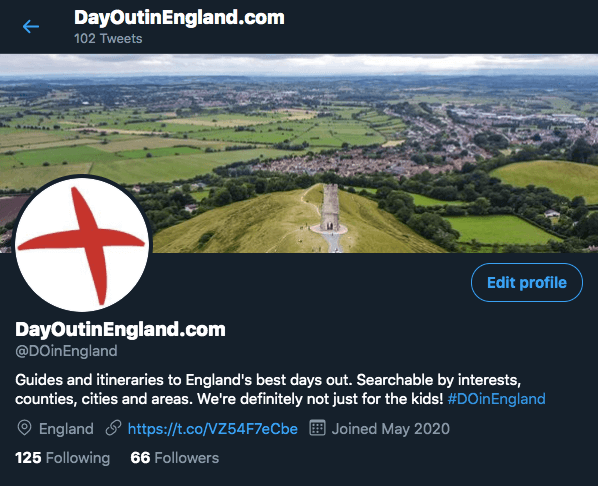 ---
Day Out in England on Facebook
---
Day Out in England on YouTube
---
Sign up to the newsletter
---
My work
As well as Day Out in England, I'm also one of the UK's leading travel bloggers at VickyFlipFlopTravels.com. I've had this blog for almost 10 years now and have played a part in shaping how the industry works in the UK.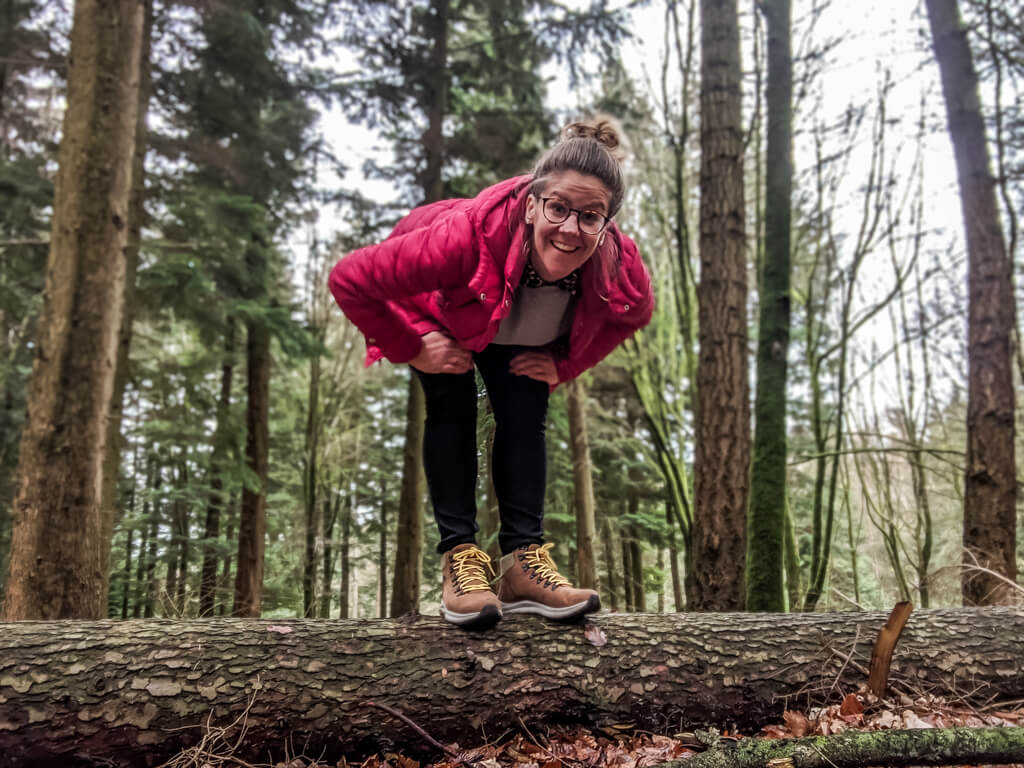 I'm an award-winning blogger and regularly feature in best blogger lists. I've been quoted on TravelZoo, on Trip Advisor, in Wanderlust Magazine, The Huffington Post, The Guardian, The Evening Standard, and featured in the Daily Mail and on BBC Radio too.
In the past I've written for Thomas Cook, NetFlights, Flight Centre, The Big Issue, Travelettes, Intrepid Travel, Round the World Experts and Busabout, among many other sites. I was the Travel Editor for the awesome Blogosphere Magazine too.
Day Out in England is my latest project, and so far, it's a success!
If you'd like to advertise on Day Out in England, you can see my rate card here.
---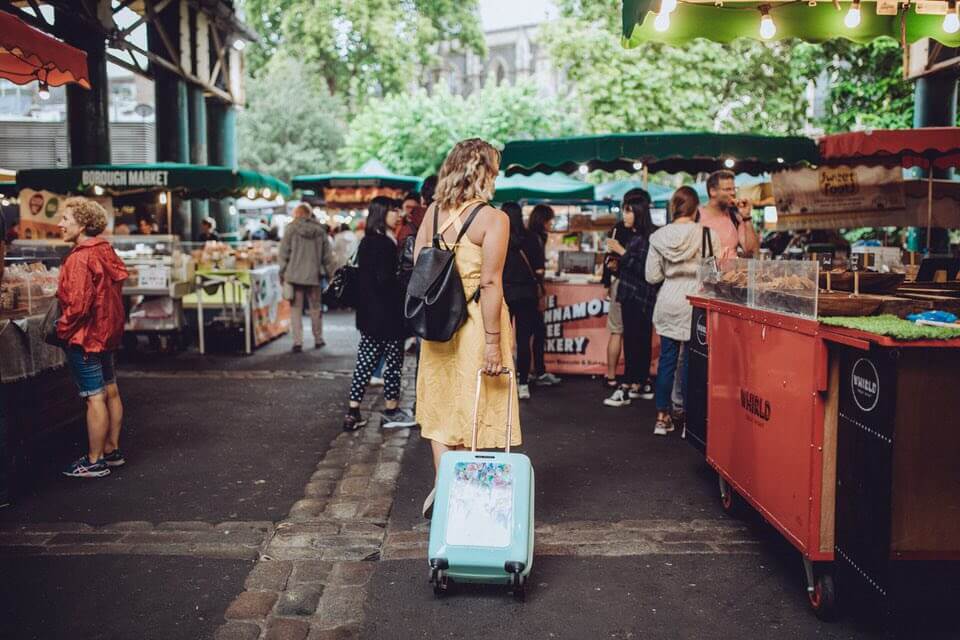 Public speaking
I've spoken at conferences, in store events and media colleges about various topics within travel blogging and travelling, including…
– Speaker at the Atlas Festival on backpacking on a budget
– Lecturer on travel blogging at Arcadia University, Holborn
– Talk on How to Be a Travel Blogger at WTM London
– Speaker at the Short Waves Film Festival in London
– Guest speaker at Sheffield Hallam University on How to Be a Travel Blogger
---
MENTIONS
Metro Newspaper: Save on money and on waste with these offers and lifestyle hacks
Lonely Planet 'Experience Great Britain' Guidebook
---
Suggestions for great days out in England?
Let us know!