If you like the idea of being in among the great outdoors while you sleep, eat and play, but you don't like the idea of carrying camping equipment and having to set it all up on arrival, then 5 star camping could be for you.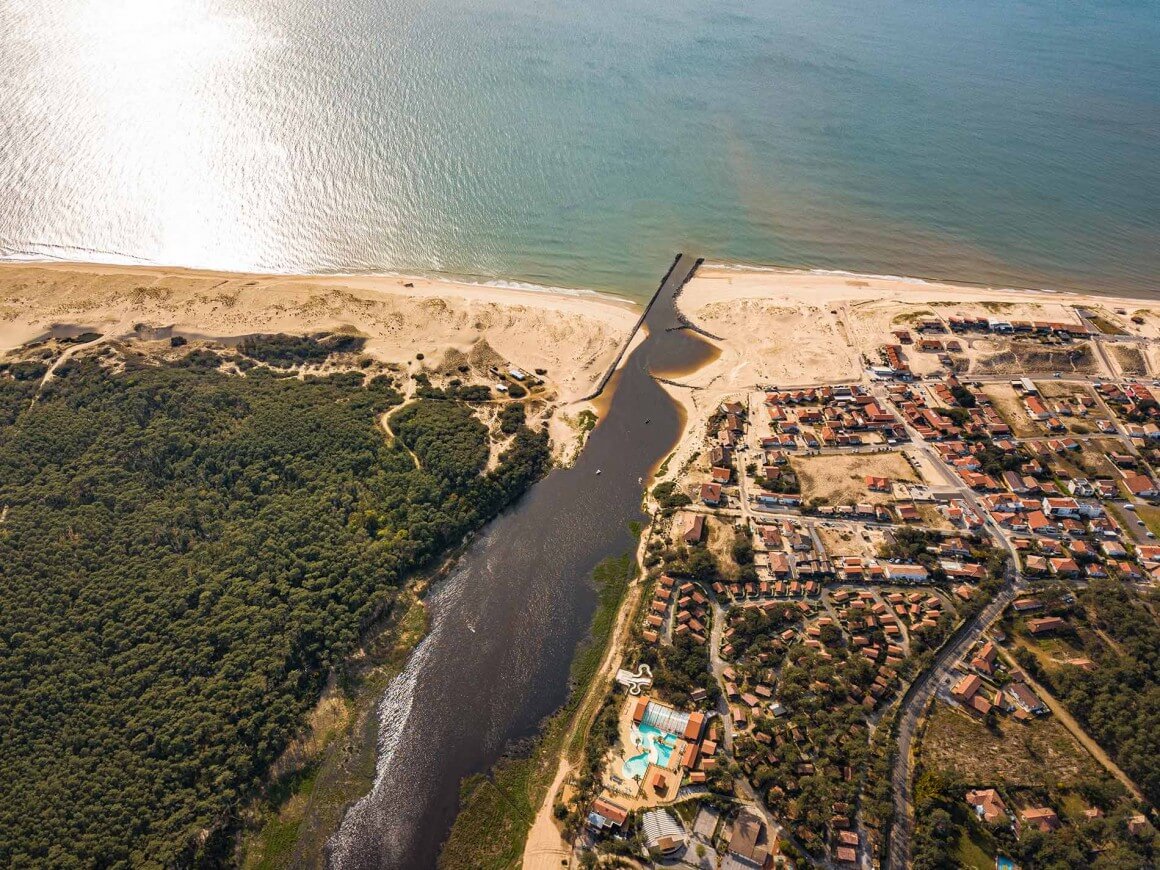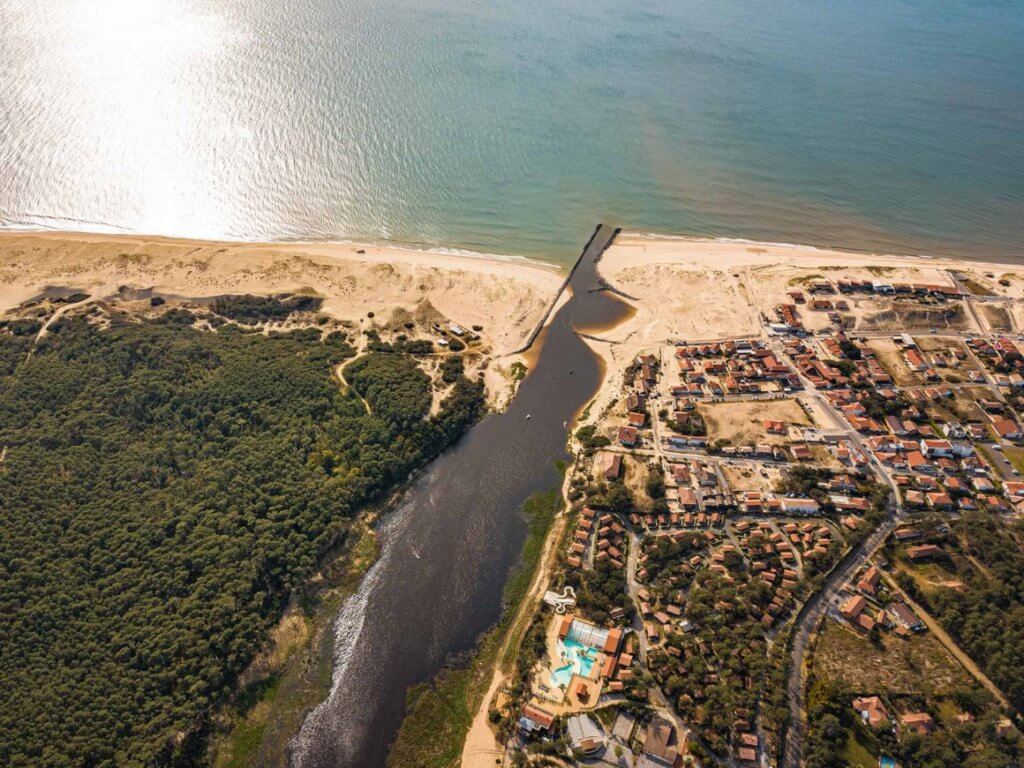 Opting for a 5-star camping site is a great way to make sure all the family are happy with the set up. You'll have more time to relax, more things to do on site, and less worries in keeping everyone busy. It's the perfect way to have a holiday that's so different from your home life, while still enjoying some home comforts. 
Let's take a look at the benefits of 5 star camping for you.
1. Your camp is set up
Enjoy the luxury of having your camp set up for you on arrival when you opt for 5-star camping. The comfort of not having to carry your stuff with you, and then organise it when you arrive makes the holiday so much more relaxing.
Having the camp set up for you means you don't have so much to organise before, making the logistics of a camping holiday SO much easier too.
Your pre erected campsite could be a luxury tent, with real beds. Or you could stay in a 'ready to camp' Lodge tent instead. There are also cottages available, complete with showers, electricity and plenty of space for the doggies too.
You can choose the best set up for you and your travel companions.
Check out Yelloh! Village for its 5 star camping. Camp with them and you can enjoy some of the most luxury campsites in the world. Each and every campsite has to meet strict selection criteria to ensure they are suitable – they're committed to quality.
2. There are more facilities
Opt for 5-star camping and you'll love the range of facilities on offer. In general 5 star camping sites have wellness centres, grocers, WiFi and heated bathroom facilities too. HEATED bathroom facilities – amazing!
You could also find swimming pools and jacuzzis, waterslides and cafes and restaurants too. And even laundrettes, private sanitary facilities and weight training centres too. How does an evening spent with a drink on a terrace sound to you?
You can expect to find great high quality facilities at 5 star camping resorts.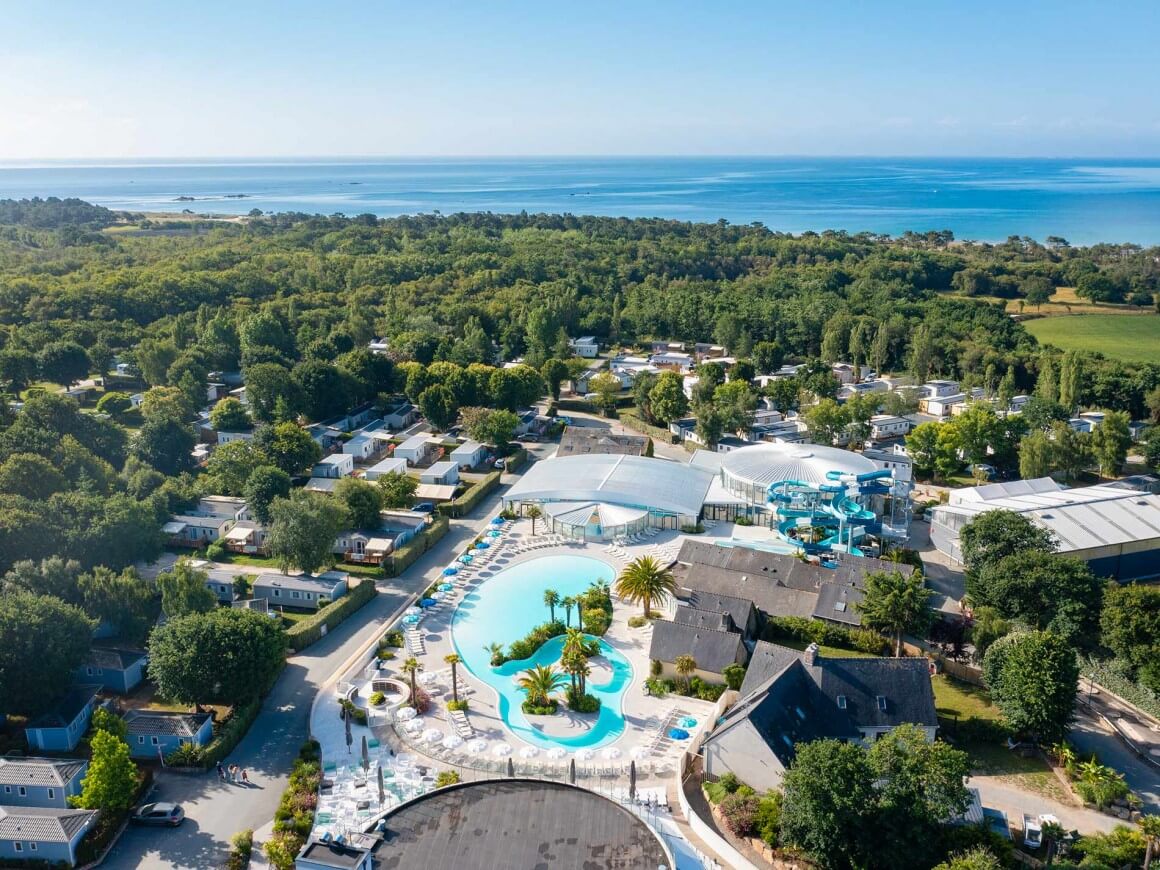 If you look at campsites like Camping L'Atlantique, you can enjoy its 4,000m² aquatic park, with no less than 1,200m² under cover, is certain to delight the whole family: the children's island, a covered area offering 600m² of fun and play; an outdoor area with waterslides; solarium terrace; sunloungers and top-of-the-range cottages.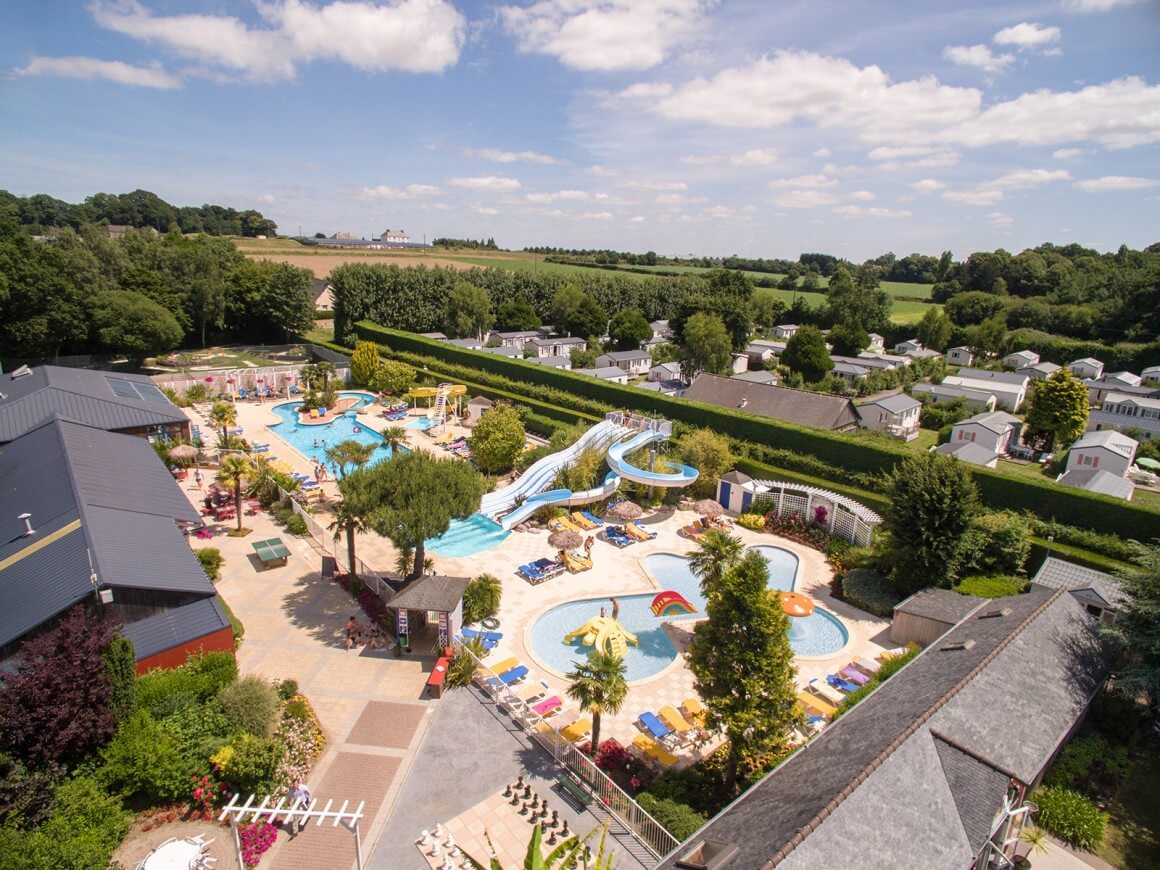 Or try somewhere like Le P'tit Bois. It's just a stone's throw from Saint Malo just over the Channel in France. You'll find everything you need to have fun in the water: a heated aquatic park, an indoor pool with whirlpool bath, and a lovely sandy beach just a few minutes from the campsite. Set in tree-lined, shaded grounds fully expressing the beauty of the Breton countryside, you'll find a wide selection of high-quality accommodation and can enjoy a camping holiday in Ille-et-Vilaine surrounded by nature.
3. Better entertainment options
When you stay at 5 star camping facilities you'll love the evening and daytime entertainment options available. You could expect to find aquagyms, fitness centres, sports halls and pop up outdoor fun too.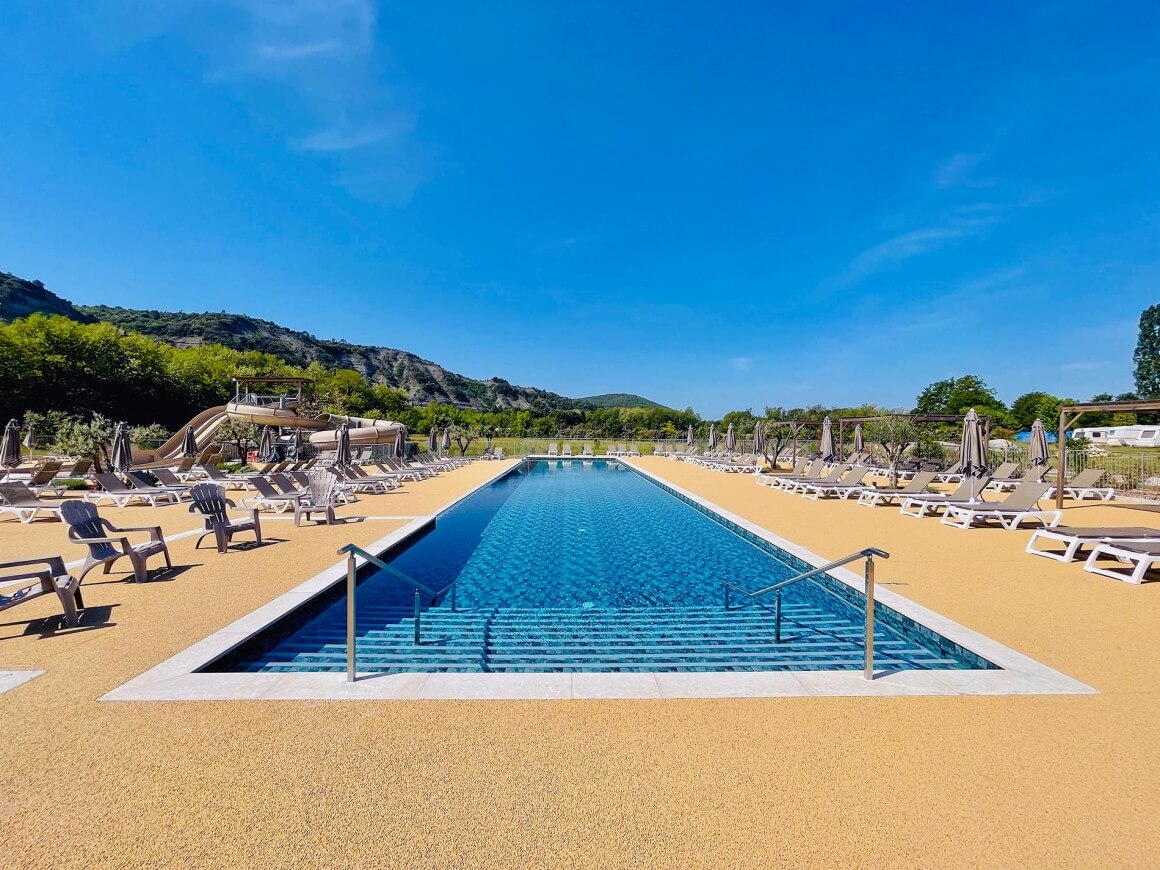 The great range of entertainment options means you'll have plenty to do at the campsite day and night, and so won't have to go out spending money and worrying about transport!
4. Wide open spaces and unspoilt nature
The greatest thing about 5 star camping is that it takes the best of camping, and the best of cottage, apartment and hotel stays, and brings them together in beautiful matrimony. And one of those wonderful things is the wide open spaces of camping.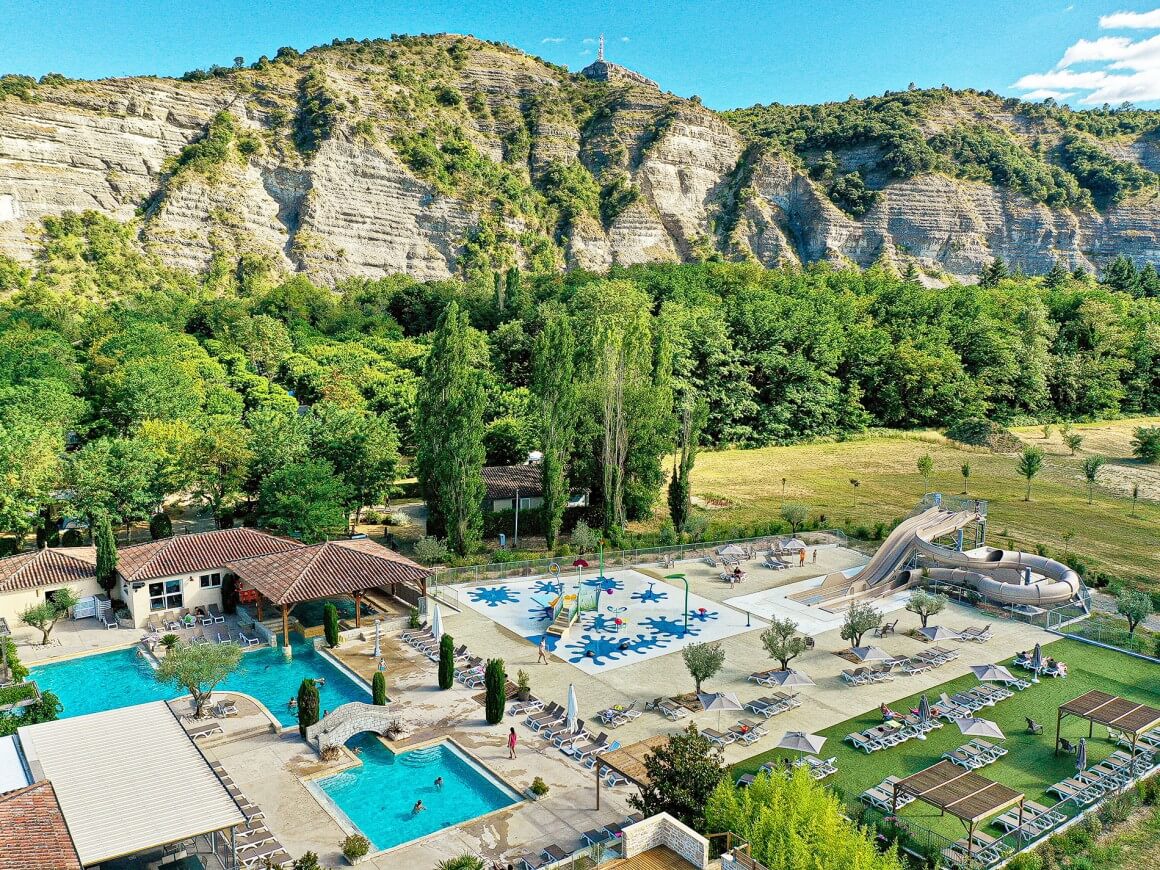 You can stay in a fully equipped cottage in the depths of woodland, with all the facilities you could need just steps away beyond the trees. You could also stay surrounding lakes and pools, with all the wildlife you can discover.
Some of these luxury campsites have beautiful views across valleys and landscapes. Meaning you can just relax on your cottage terrace and admire the vistas. Your campsite could be right in the midst of hiking, mountain and biking fun, and you won't have to travel far to love your surroundings.
And how does a fabulous campsite with beach access sound?!
5 star camping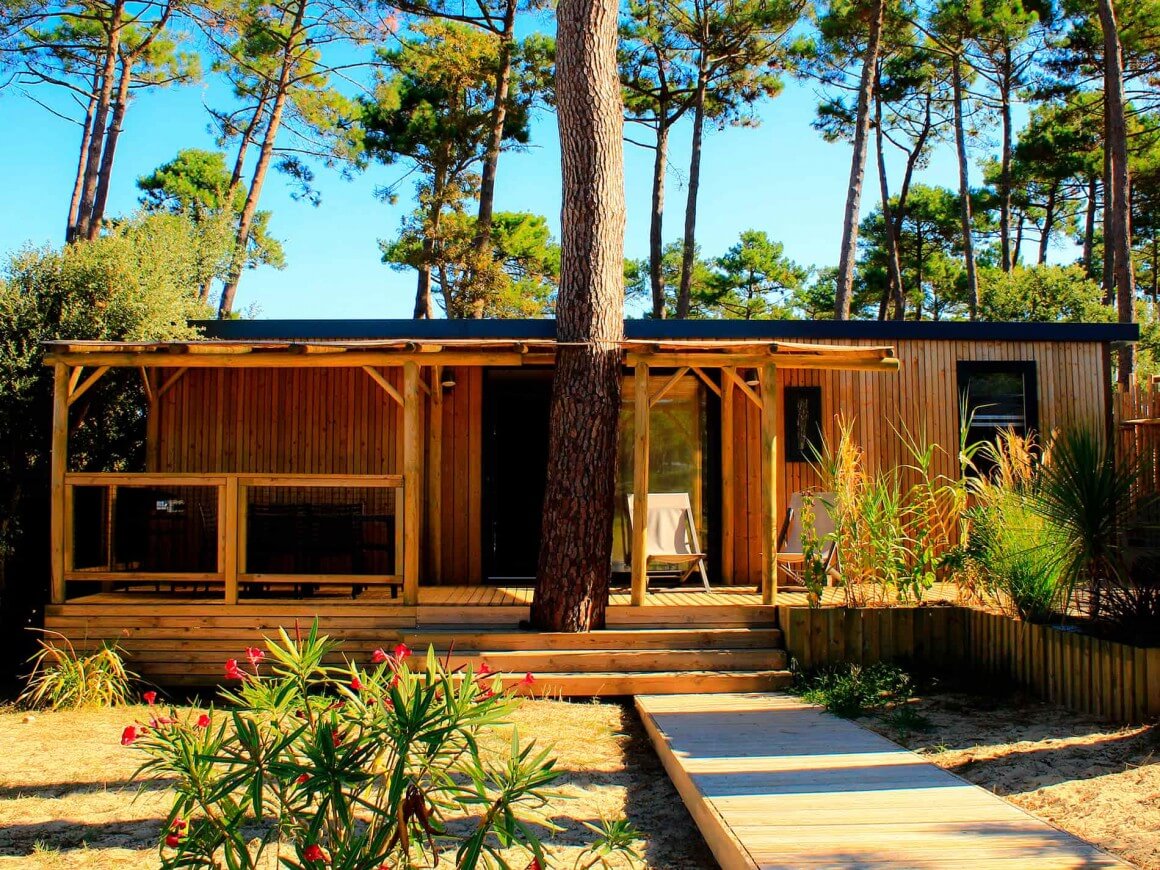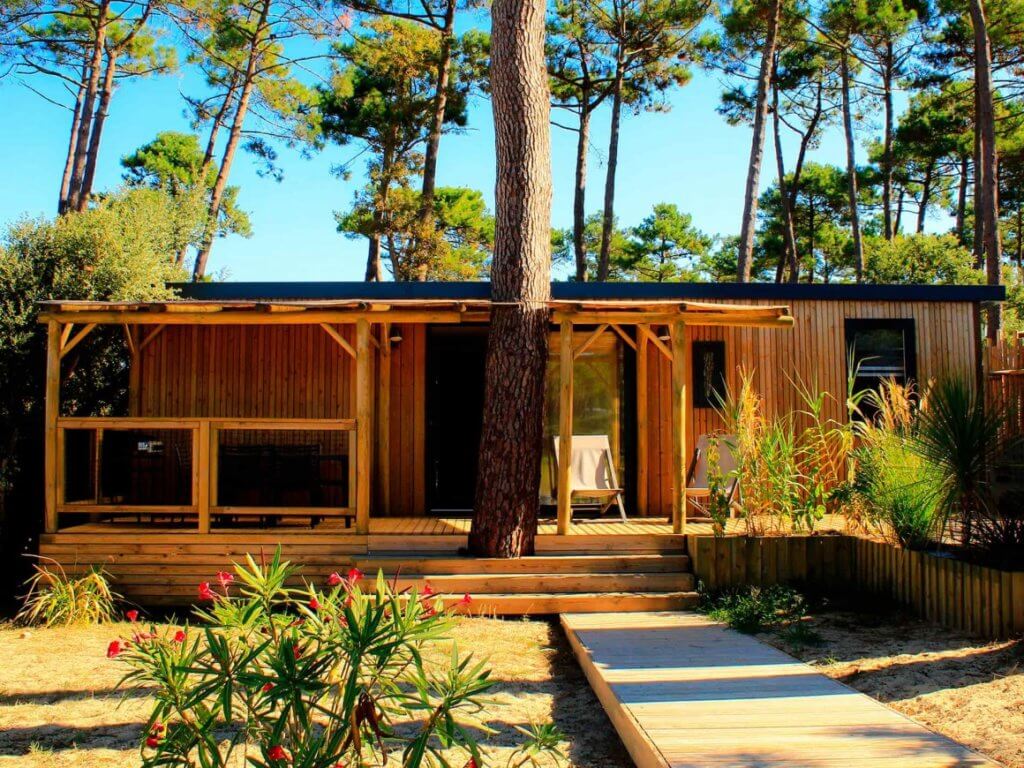 So, what do you think about trying out some 5 star camping this year? Check out Yelloh.com for some great opportunities.
5 star camping can be as luxury as you like it – from basic tent pitches with the luxury of all the on site facilties, to full on cottages with all the authenticity of space and woodland. You can choose the perfect camping style for you!
---