Sweaters are arguably the best clothing item for the cold season. They are soft and comfortable and envelope your body like a warm, lingering hug. And because they come in an array of styles, materials, and colours, sweaters are ultra-versatile. You can pair them with just about anything in your closet and transform them into many different outfits with the appropriate styling and accessories.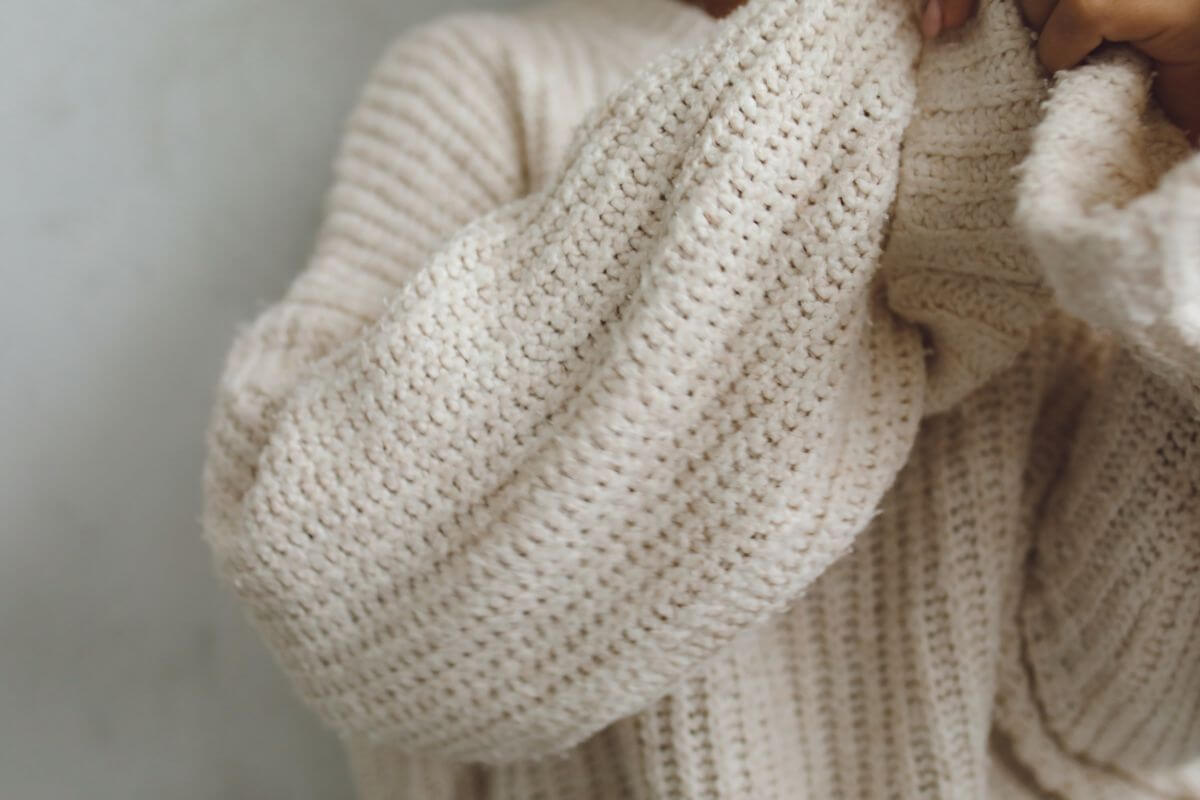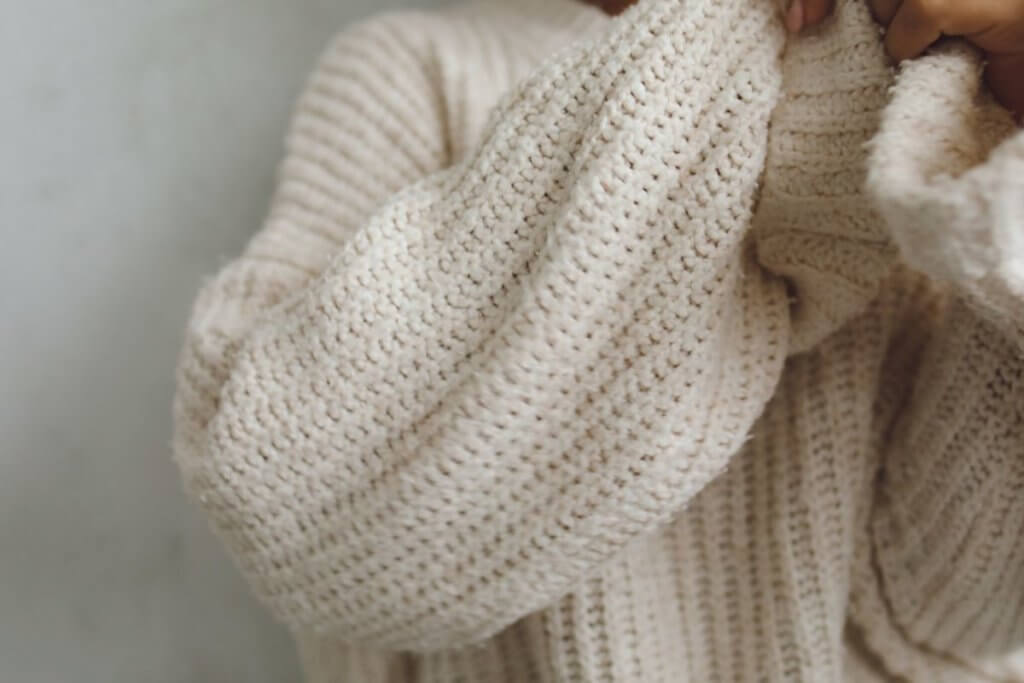 Now that the weather is getting colder, it's time to take them out of storage and have fun with your favorite sweaters. You can pair them with ripped jeans and retro sneakers for a comfy yet stylish look, or with wide-legged pants and heels, perfect for holiday parties.
Need more style inspiration? Here are 8 sweater outfit ideas to keep your style game on point in the cold weather.
1. Boyfriend sweater and leggings 
Because of their oversized and relaxed fit, boyfriend sweaters are the ideal cold-weather clothing staple to keep you warm and comfy. However, make sure to style them correctly to avoid looking frumpy.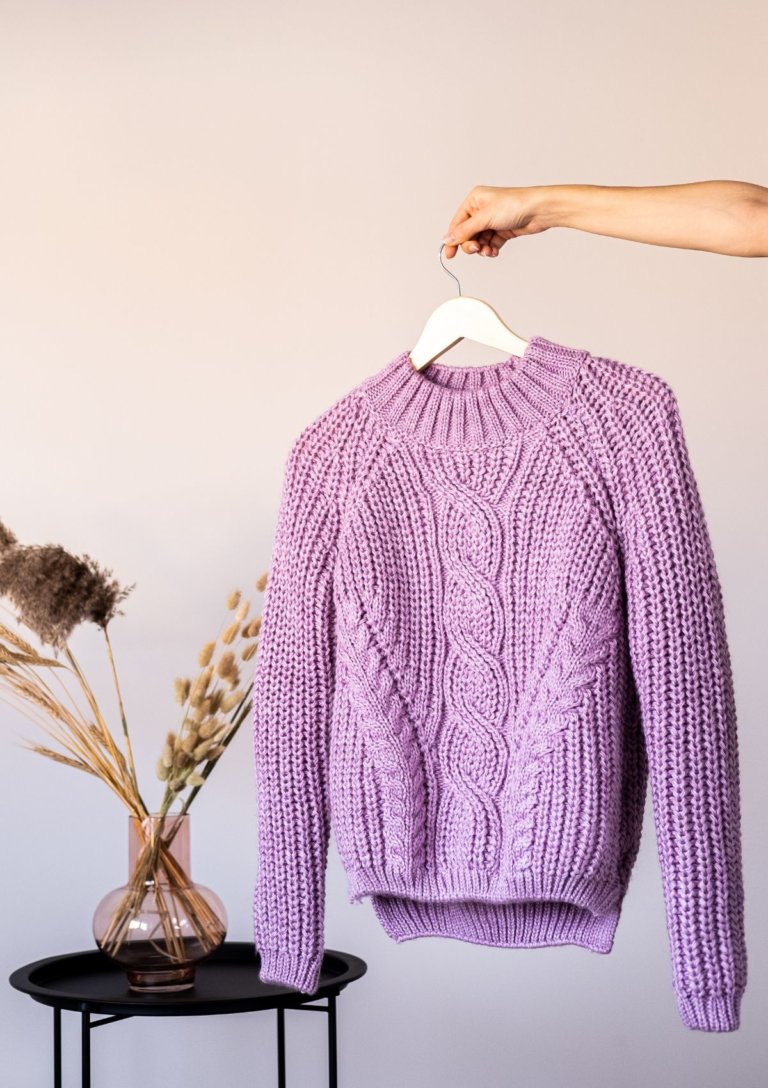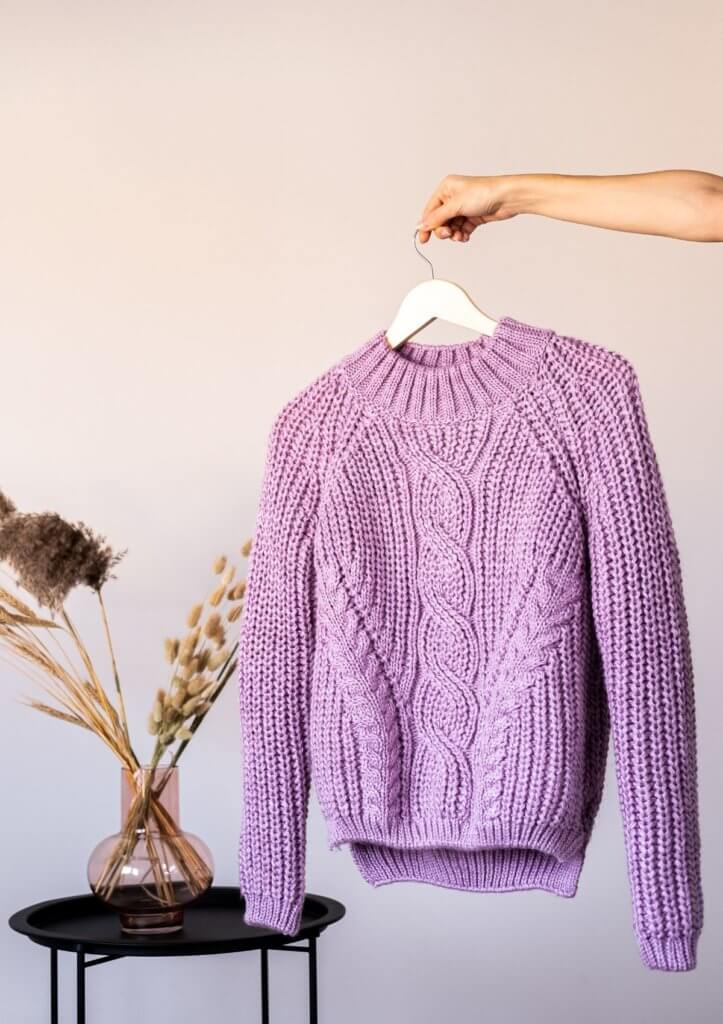 Your best bet is to pair them with cotton leggings to create balance and an aesthetically pleasing structure. For leggings, opt for the classic black pairs, as they go well with all kinds of sweaters, including neutrals, vibrant colours, and prints. Complete the look with heels to elongate your legs, or, if you want a more laid-back ensemble – choose a pair of flats, canvas shoes, or ankle boots.
2. Knitted off-the-shoulder sweater and pencil skirt 
Are you sad to say goodbye to your off-shoulder flowy summer tops?
Swap them with knitted off-the-shoulder sweaters to stay comfy, cute, and feminine during the chilly season. To create a chic outfit for work or fancy dinners, wear them with dark-coloured pencil skirts and heels. You can also wear opaque tights that match the colour of your skirt and shoes for additional sophistication and warmth.
For an edgy look, pair an ash-gray off-the-shoulder sweater with a leather pencil skirt and knee-high leather boots.
3. V-neck sweater over a button-down shirt
V-neck sweaters look fabulous on their own, but if you're looking for variety, try layering them over a long white button-down shirt. Wear the shirt collar outside the sweater neckline for a stylish and polished appearance. You can pair this sweater-and-shirt combo with your favourite trousers, skirts, or dressy shorts in neutral hues. That way, you can wear sweaters in various colours and prints without going overboard.
While you can choose the shoes depending on your mood and preference, you can go for versatile options, like leather ankle boots or loafers, if you're having a hard time deciding.
4. Belted sweater dress
Perhaps you're searching for a cute and hassle-free outfit for fall or winter. If so, you can't go wrong with sweater dresses. Cinch the waist of your neutral-colored pieces with a stylish belt, wear black tights and chunky leather boots, and you're good to go. Do your hair, wear a bit more make-up, and change into heels for a date night look.
5. Chunky cable knit sweater and skinny jeans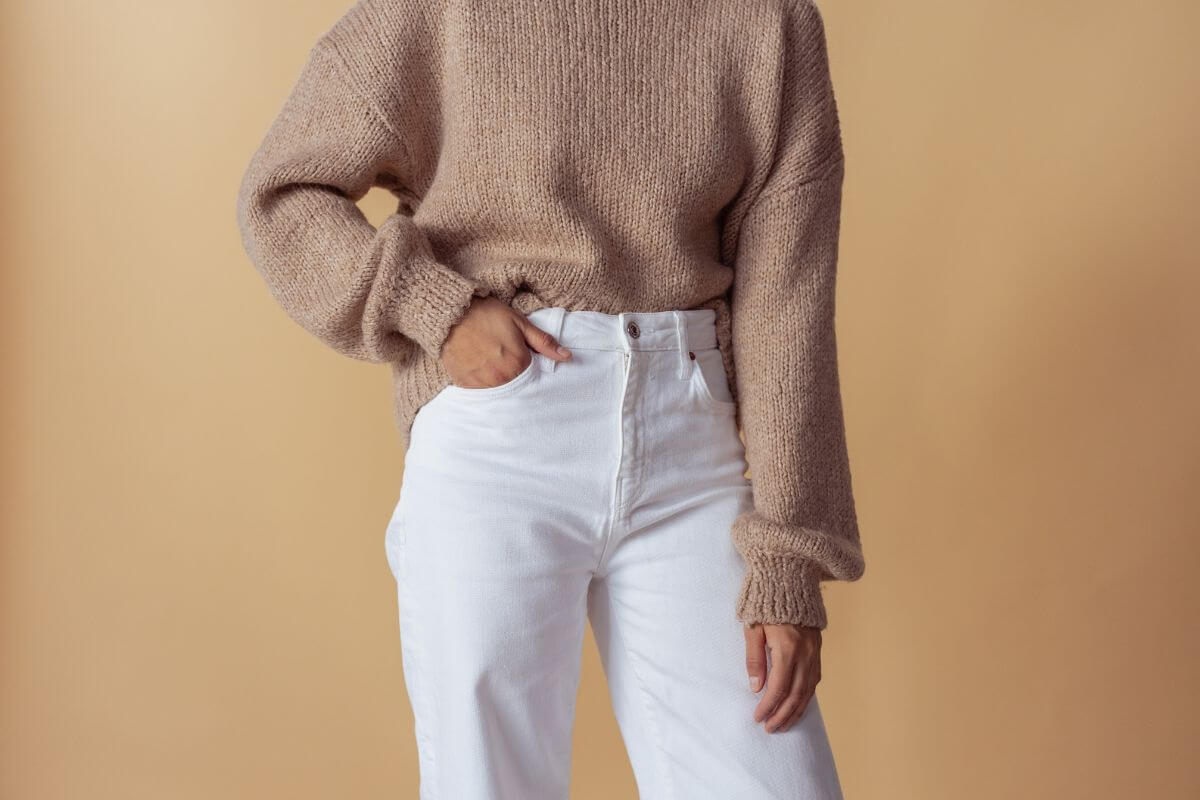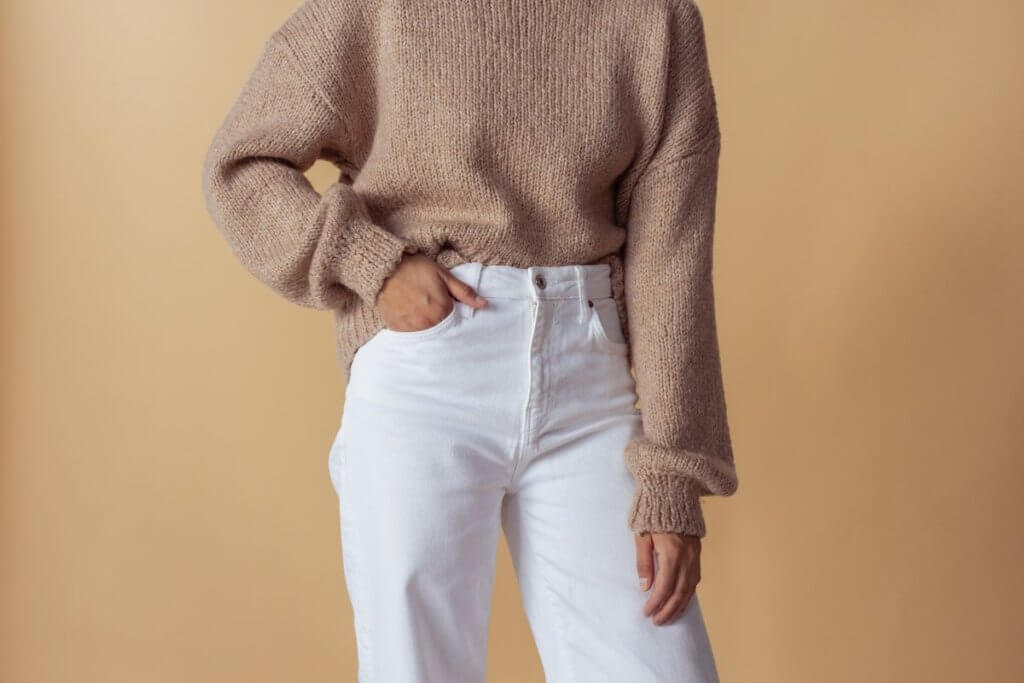 By wearing your chunky cable knit sweaters with skinny jeans, you create a fall/winter look that never goes out of style. Try sweaters in vibrant colours like orange or yellow to brighten your mood and avoid the winter blues. Pair this fun and playful attire with leather flats, ankle boots, or low-top canvas shoes to tie everything together.
6. Wrapped sweater with cropped pants
Do you want to look effortlessly feminine and sophisticated yet comfy?
Pair your wrapped sweaters with stylish cropped pants. Opt for neutral-coloured sweaters for a classy appearance, or pick printed pieces if you want a trendy and bold look. Alternatively, you can also put together a monochromatic outfit to create visual impact with minimal effort. A tan-coloured wrapped sweater worn with earth-brown cropped pants and brown leather ankle boots is one example of an elegant monochrome style for different occasions.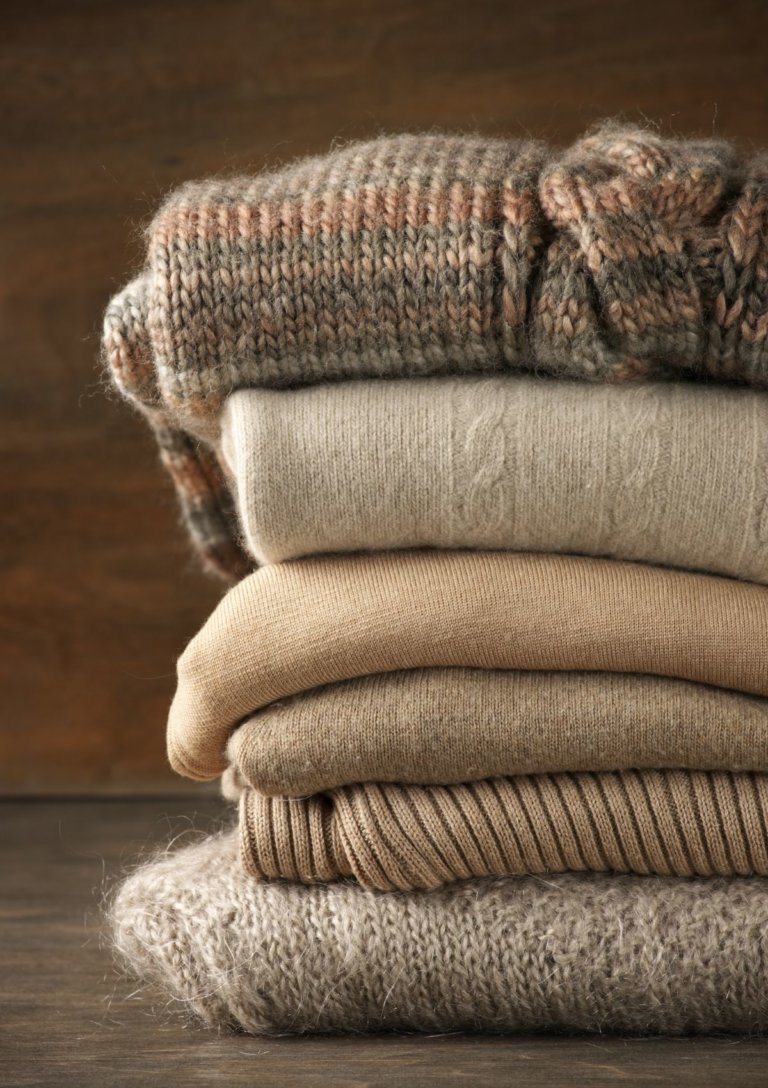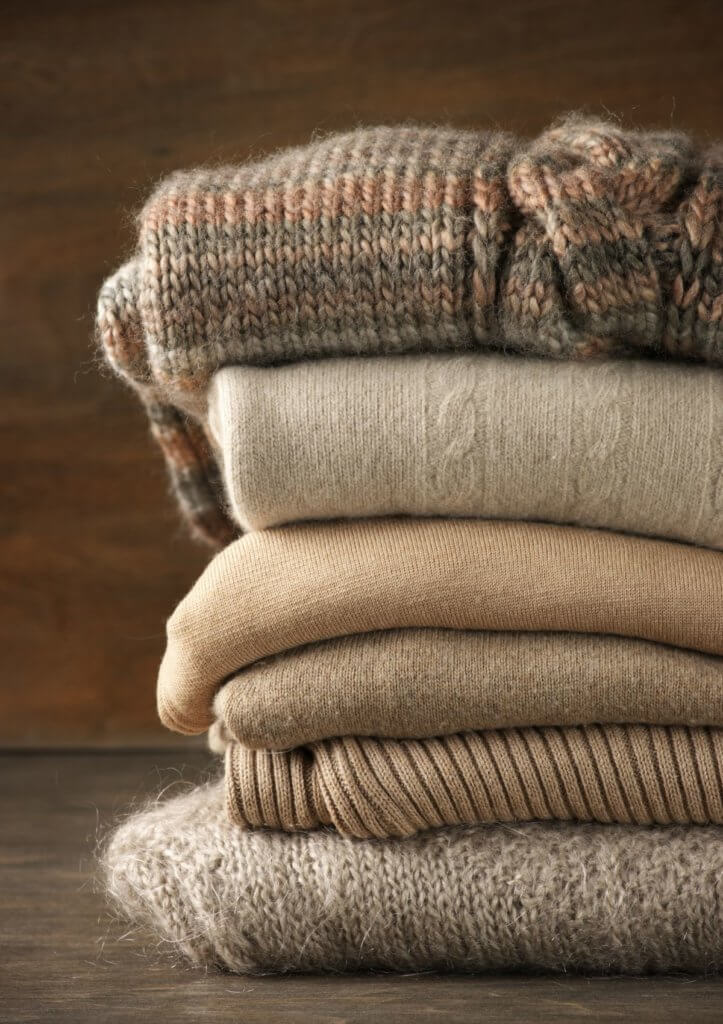 7. Cashmere sweater over maxi dress
Maxi dresses are a must-have for summer and spring, but you can transform them into stylish and cosy outfits for the cooler months by wearing them under cashmere sweaters. This styling trick works best when combining solid-coloured sweaters with printed dresses.
Choose a cashmere sweater in a shade that complements the most dominant colour in your printed maxi dress to create a flattering and harmonious look. When in doubt, your best bet is to wear a black cashmere sweater, as this neutral hue works beautifully with all shades. Complete the vibe with black ankle boots or kitten heels.
8. Cropped sweater and high-waist denim pants
Pair your favorite cropped sweater with high-waist denim pants, and you have an ultra-comfy yet uber-stylish outfit that works great during cold weather. Go all-black and wear heels to create a lean and long silhouette. Finish the look with an off-white pea coat to add contrast and visual interest. 
Sweater weather outfit ideas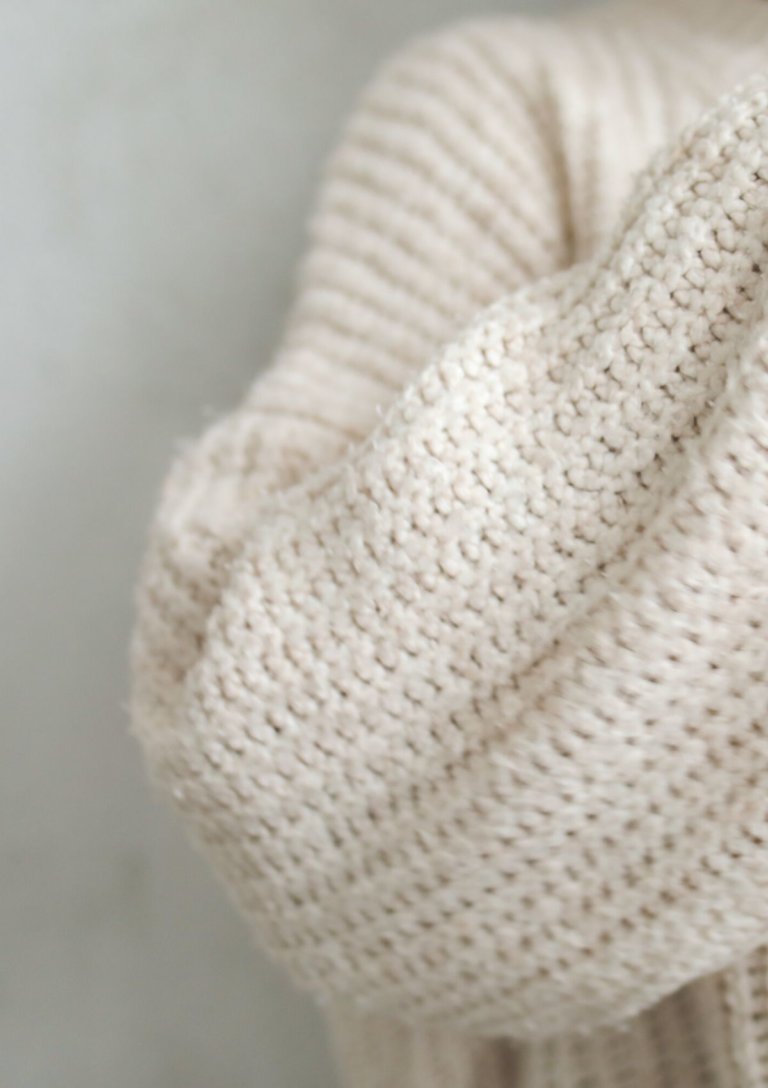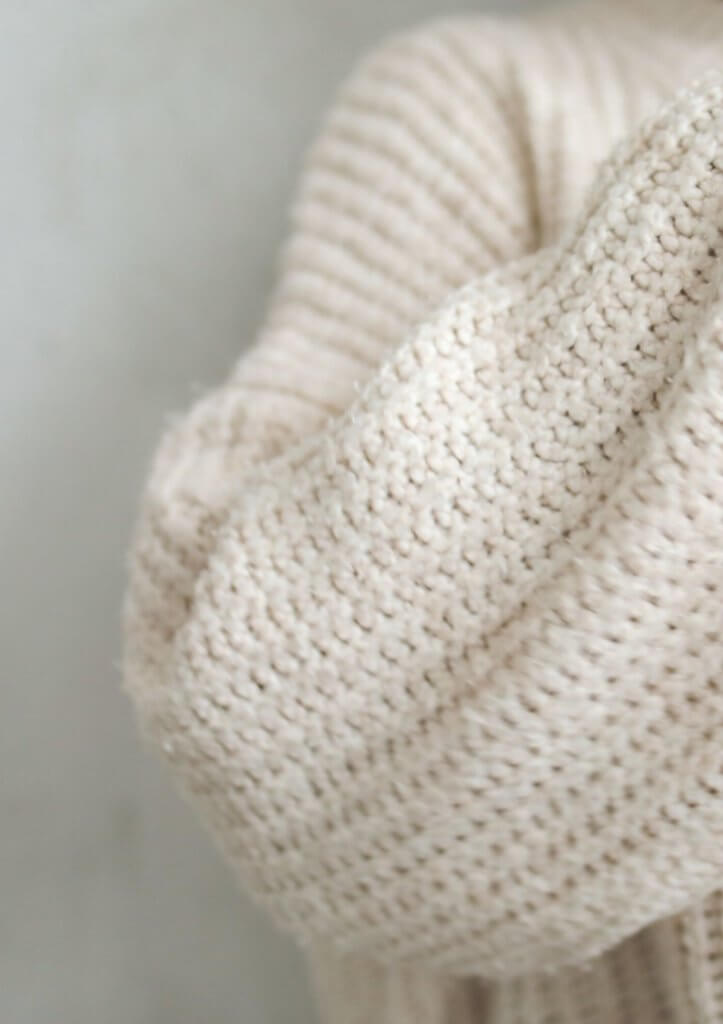 Whether you recreate the outfit ideas discussed above or use them as inspiration to create chic and fashionable outfits, one thing is for sure: sweaters are a must-have piece in your fall/winter wardrobe. Invest in different styles, colours, and lengths to have more options.
More importantly, don't be afraid to experiment.
Mix and match them with your other clothing pieces until you find styles that make you feel and look your best. 
---