Jaques of London is a family-run toy manufacturer, making toys since 1795. With over 200 years of toy making in the bank, you know they know what they're doing!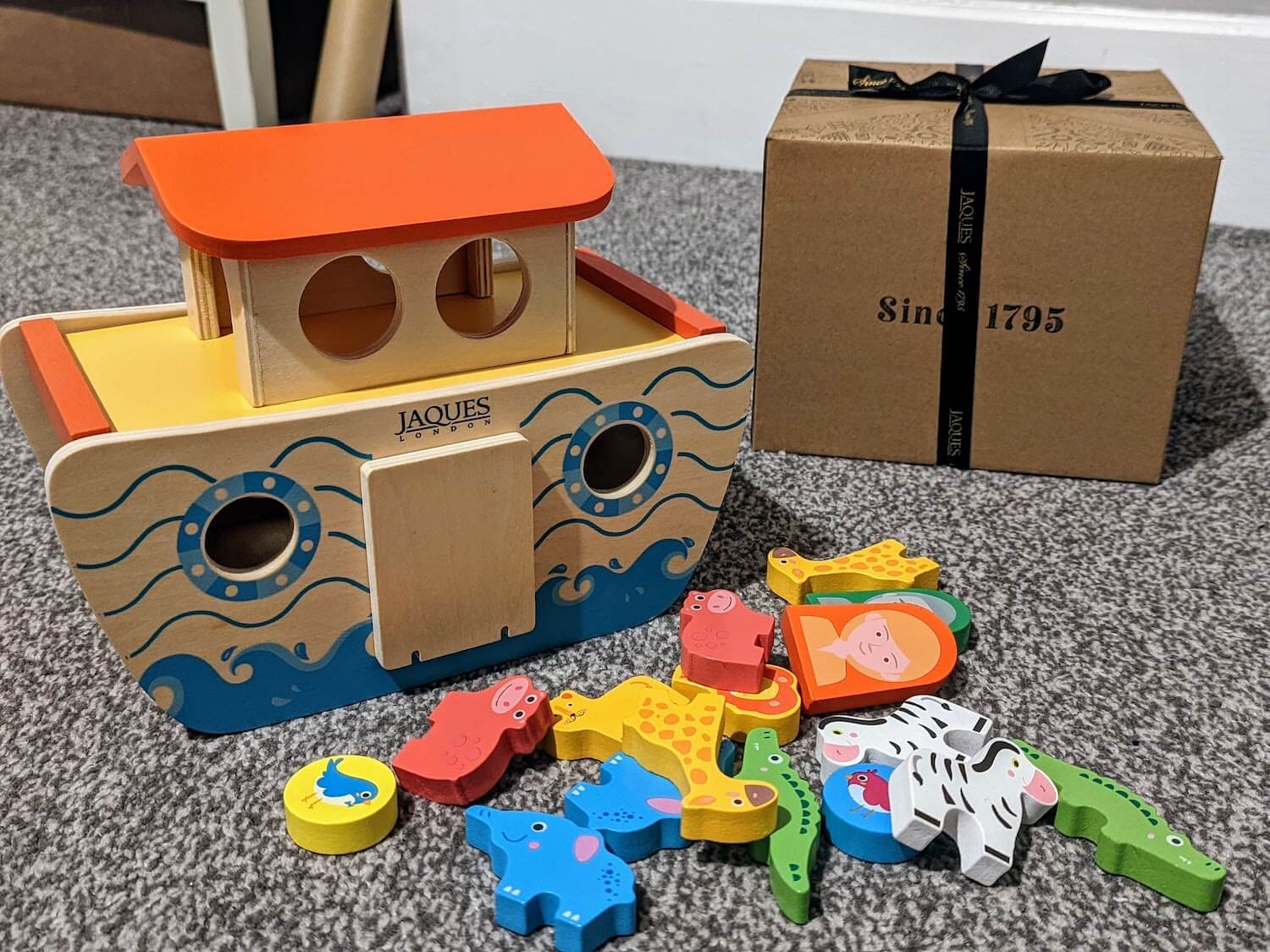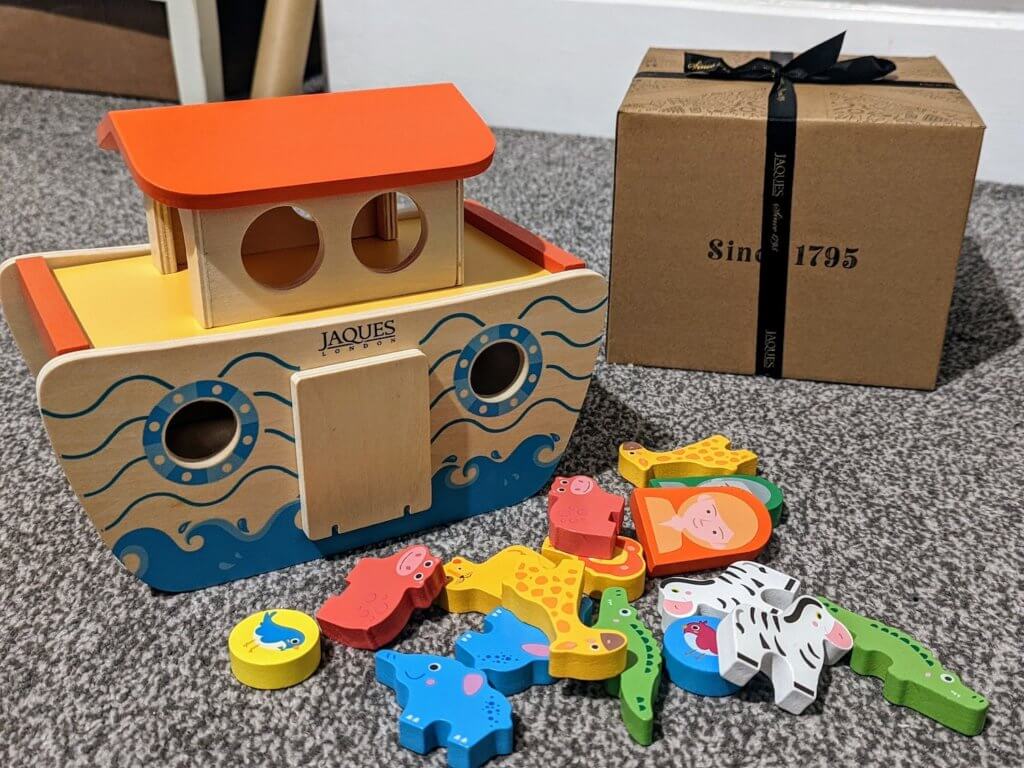 Jaques' toys are fun and educational. With bright colours and simple designs they're aesthetically pleasing for kids and adults, as well as being entertaining for children to play with. The toys are well made, and hardy, and can withstand all kinds of rough play from children – there's no need to worry about bits falling off, or them falling apart.
Their website is well set out with their toys divided up by age – very useful if you're buying presents and feel unsure about what the child / toddler will like. The Noah's Ark toy above is one of the most popular on the site.
You can also buy presents for older children and adults, including board games and outdoor games too.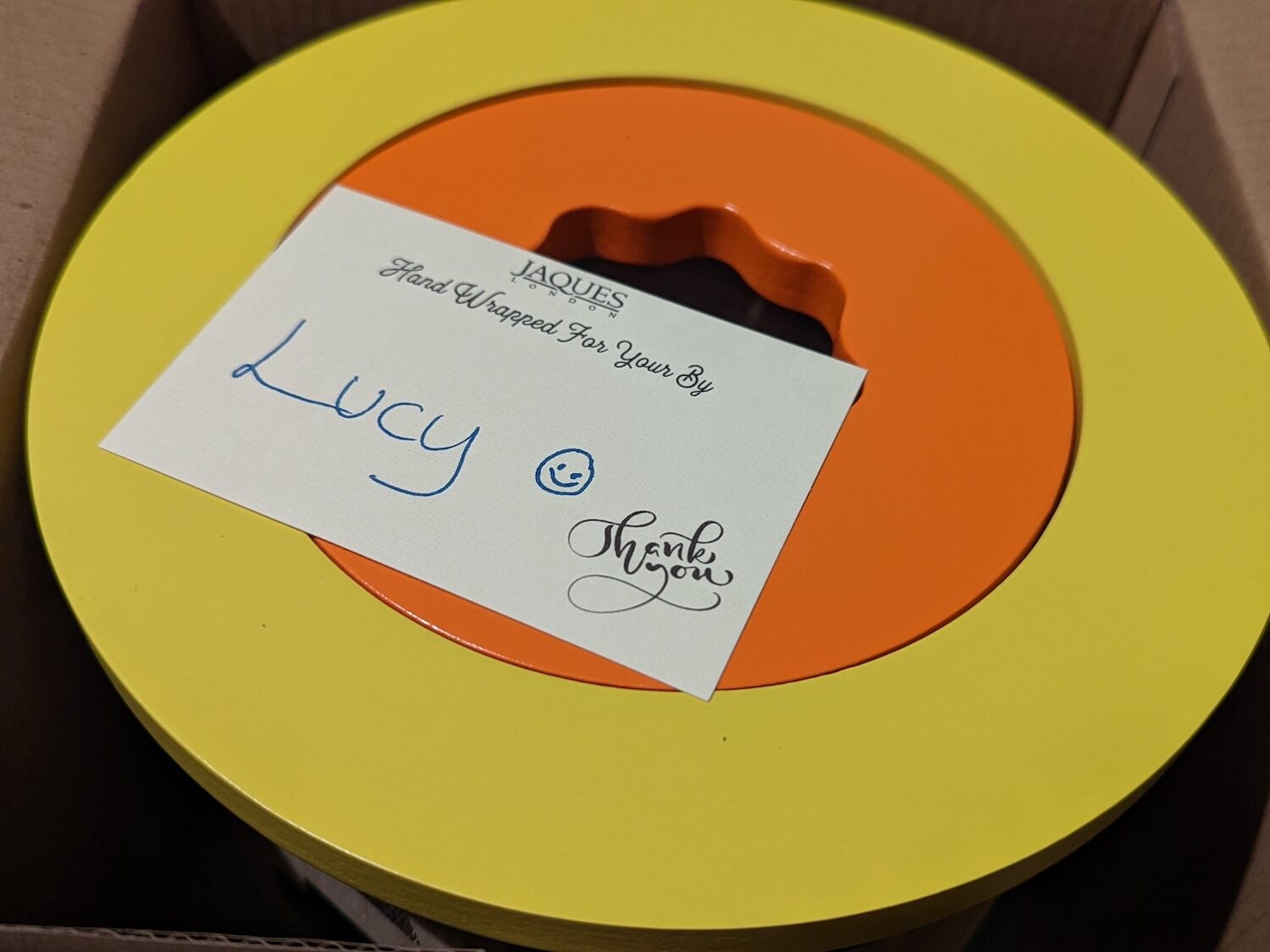 Developmental benefit of toys
Many classic wooden toys including puzzles and building blocks can help children with numeracy, literacy, motor skills and problem solving. There's no wrong way to play with these toys. It's also been proven that wooden toys are just more calming to play with, and the weight of them encourages sensory skills too.
Wooden toys are hard wearing, durable and timeless, and they look better in your living room than plastic ones too.
The fact that Jaques of London make wooden toys, rather than the plastic rubbish you find in the shops means they have a focus on sustainability, and the toys will last a long time. The wood used by Jaques is FSC approved, and the packaging is all biodegradable.
Love this Let's Play Activity Cube – excited to see it get some use over the next few years!
Cost of the toys
The UK business makes high quality wooden toys that are still good value for money.
Wooden toys are often just far too expensive, but Jaques of London ensure that theirs are fairly priced. Many of them come in at under £20, and they often have sales on to make them even more affordable. Sign up to their mailing list to learn more about these.
Delivery from Jaques of London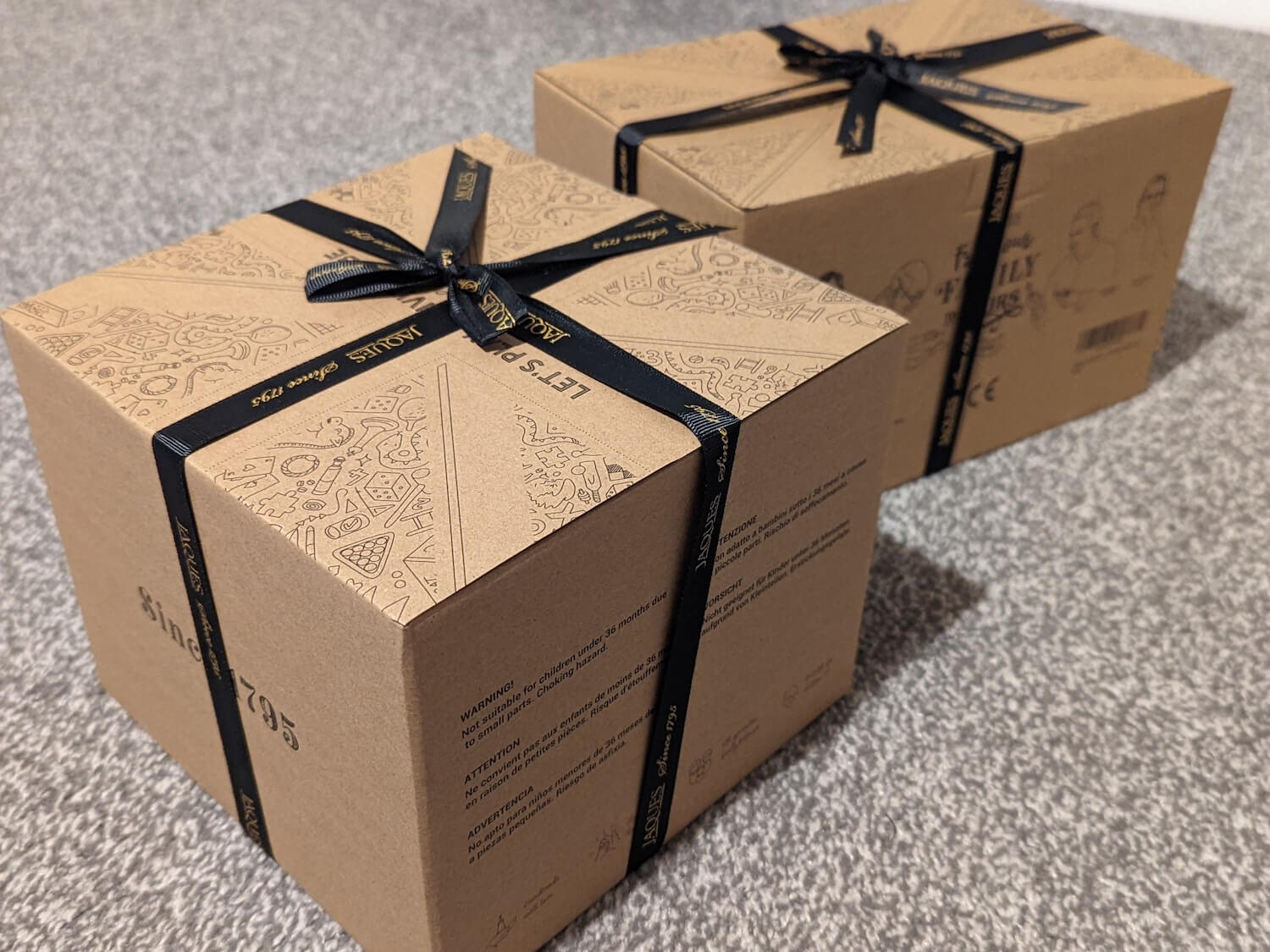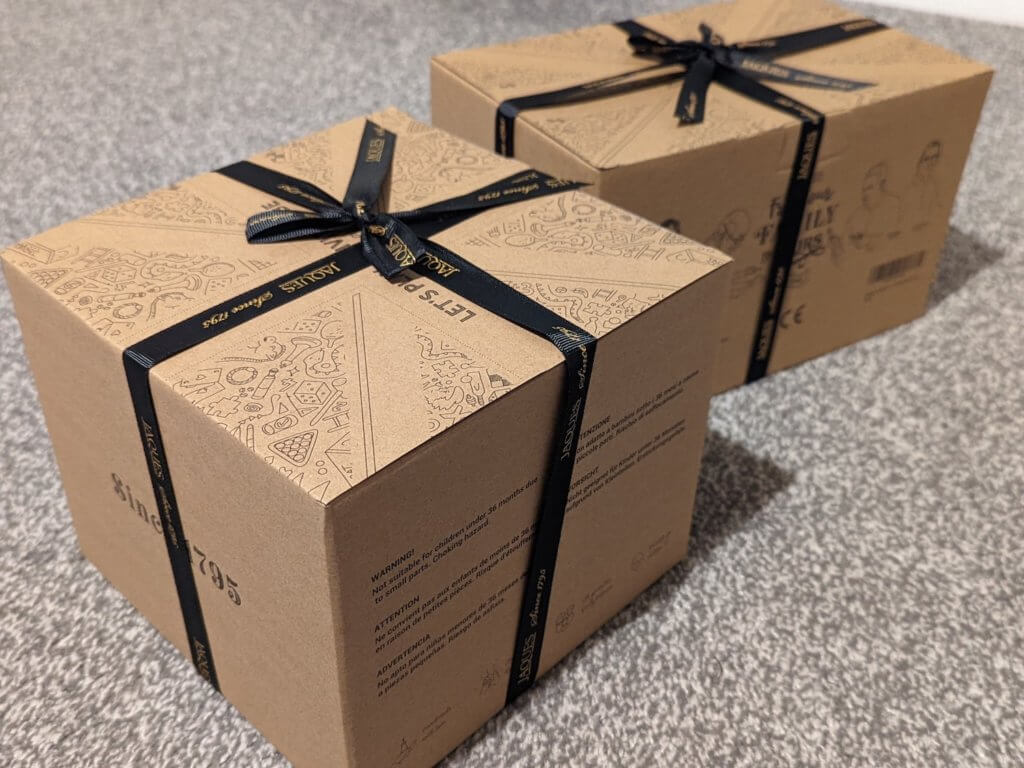 Delivery from Jaques took about three days, and once we got the packages out of the cardboard box, the Jaques personalised packaging was a delight. These beautifully presented brown parcels, with their branded ribbon make for the perfect gift. There was even a little thank you note inside from the personal packer.
So lovely to have them delivered so thoughtfully and carefully.
So as well as a beautiful gift inside, you've also got the visual gift of the ribbon and box.
They also do gift cards, if you've left your shopping a bit late!
---
This post is sponsored by Jaques of London, but, as ever, this is an honest review and all opinions come from the team.