You might have heard educators say that becoming a teacher will not make you rich, but it will enrich your life. You'll find that this is true in any kind of educational setting, but even more so in the TEFL industry. This is because Teaching English as a Foreign Language – be it online or in-person – will push you to the limits (and beyond!) of your comfort zone, and that's where the magic happens!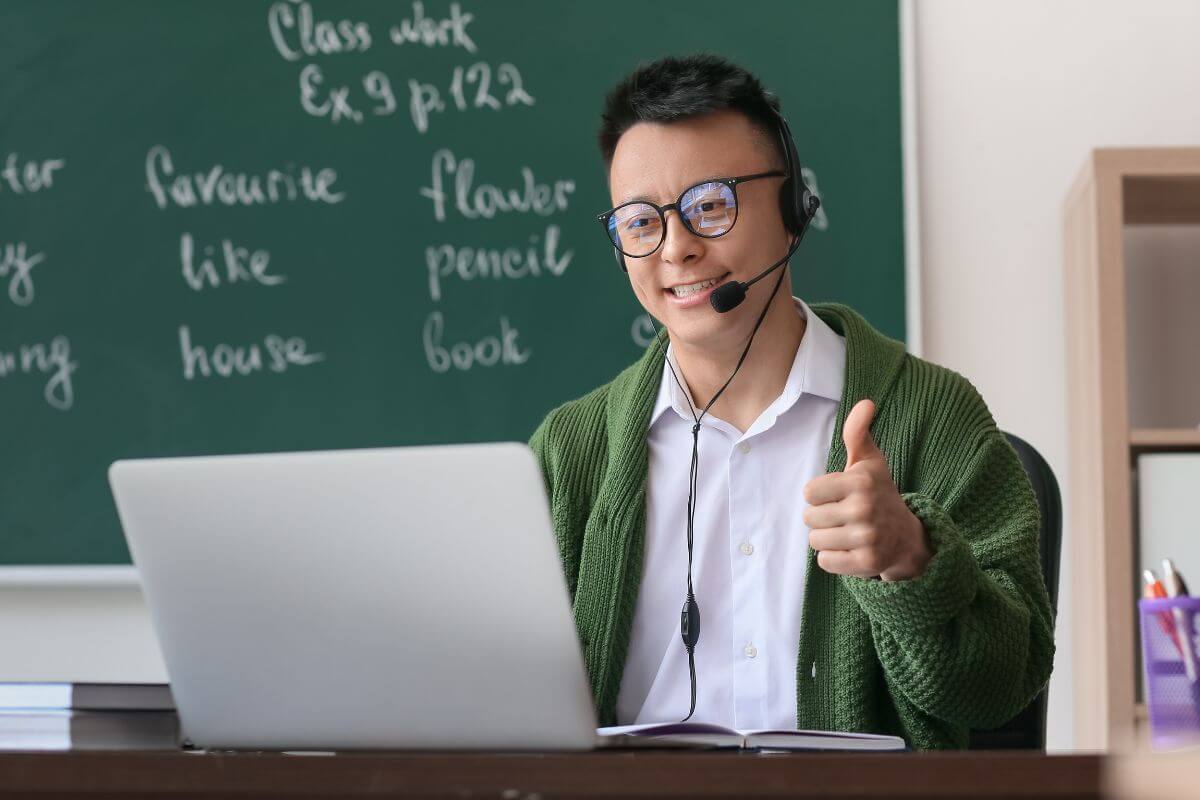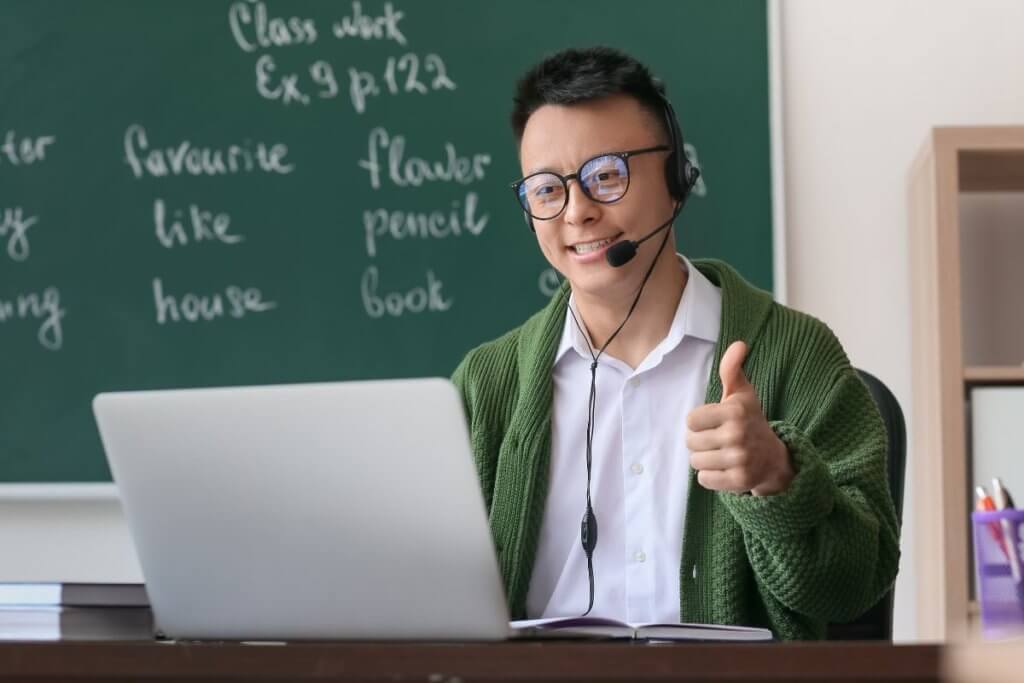 Think about it for a moment. There aren't many jobs around that allow you to meet hundreds of different people, unique in their own way, from different cultures and backgrounds; that offer the possibility to work either while travelling the world or from the comfort of your own home; that give flexibility and independence; that let you experience different customs and traditions.
That's all good and well, but with the rising cost of living in mind, how are you going to provide for yourself, your family, and fund your travels all at the same time with an average salary? There are two options that might help, depending on your lifestyle and current situation.
Option 1: Teaching abroad
If you are willing to embark on this challenging yet fulfilling adventure, you'll be able to choose your destination from one of the countries that pay the highest TEFL salaries. Let's see if there's one that takes your fancy: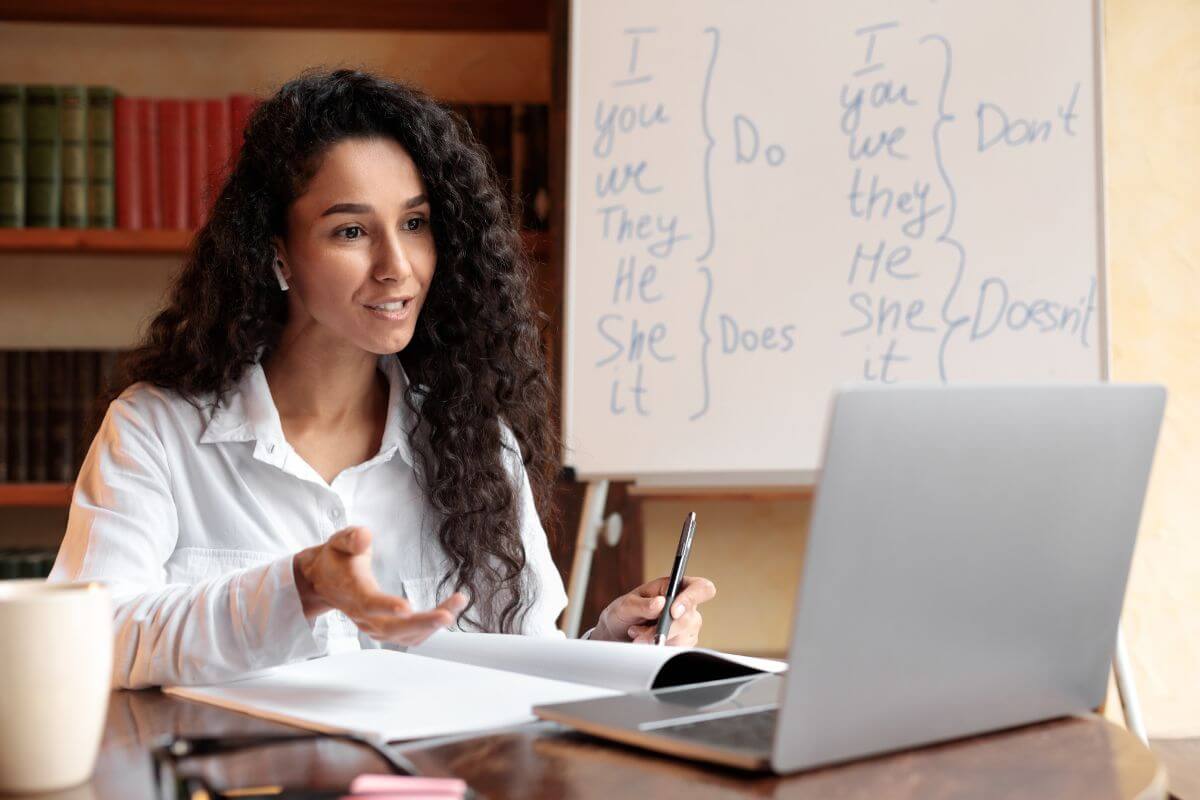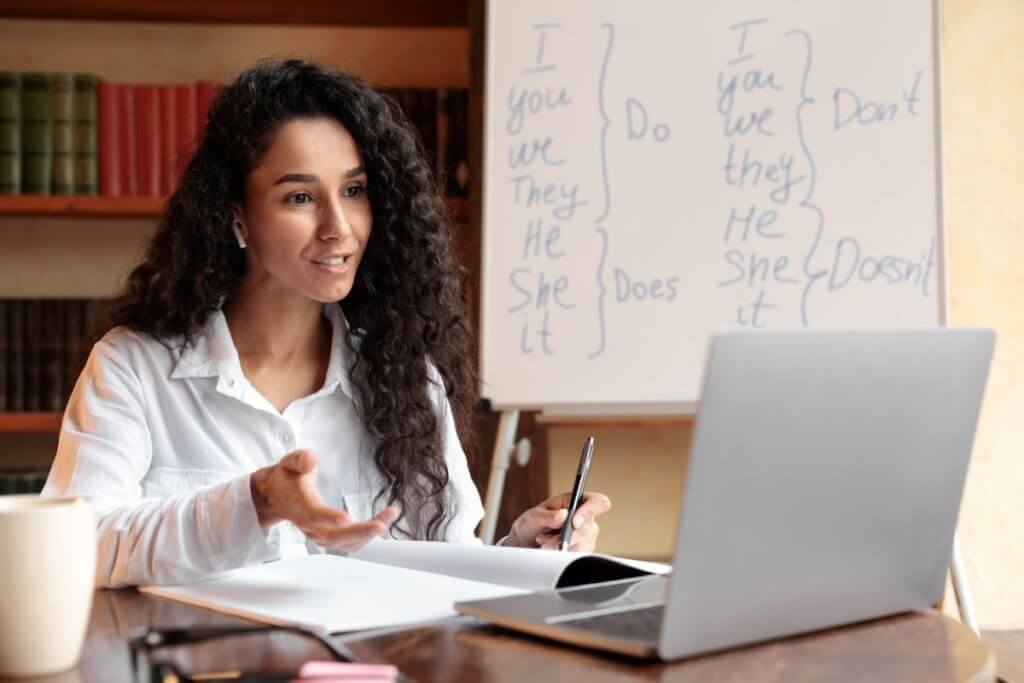 Kuwait
Kuwait is one of the smallest countries in the world, and it is one of many countries in the Middle East, like Oman and UAE, where salaries for English teachers are extremely high. This is because they require language experts that focus on teaching Business English (BE) and English for Specific Purposes (ESP). There, your learners are likely to be professionals in the oil industry that are looking to improve their language skills for business and work.
Salaries in Kuwait are between $2,600 and $4,000 per month and are tax free, with exceptional benefit packages that comprise of housing and related bills, transfers to and from work, return flights, and medical insurance. Newly qualified and inexperienced teachers are welcome in Kuwait if they hold a degree and a TEFL qualification. To work in this country, you should have a residence visa and a valid work permit.
South Korea
This is another country where TEFL salaries are among the highest in the world, varying between $1,350 and $3,100 depending on the type of school you work for.
If you want to teach English, South Korea allows you to apply directly to private language schools, or hagwons. They offer flexible timetables and competitive salaries. However, most international teachers prefer to apply for teaching posts in public schools through programmes organised by the government, such as SMOE (Seoul Metropolitan Office of Education), GEPIK (Gyeonggi English Program in Korea), and the most famous EPIK (English Program In Korea).
Japan
When talking about high TEFL salaries, Japan cannot be excluded. This is a highly sought-after destination for international English language teachers not only for its pay, between $1,300 and $4,100 US dollars a month, but also for its low crime rate, efficient and reliable public transport service, and amazing food.
Similarly to South Korea, you can apply directly to private language schools or via government-led programmes such as Jet, for teaching roles in public schools. In this instance, you'll be hired as an Assistant Language Teacher (ATL), to support local teachers during their lessons and to give them and the students an insight of your culture.
Note about working abroad. Working abroad is an incredibly exciting adventure, but it poses some challenges too. Understanding and accepting different cultures and unusual laws isn't always easy: always keep an open mind and be respectful. Most importantly, try not to make comparisons between your home and your host country.
Option 2: Teaching online
If you feel that working in a traditional brick and mortar setting isn't for you, online teaching could be a more suitable choice. It offers you the opportunity to diversify your employers – working for multiple one online schools at the time – while enjoying more flexibility and independence.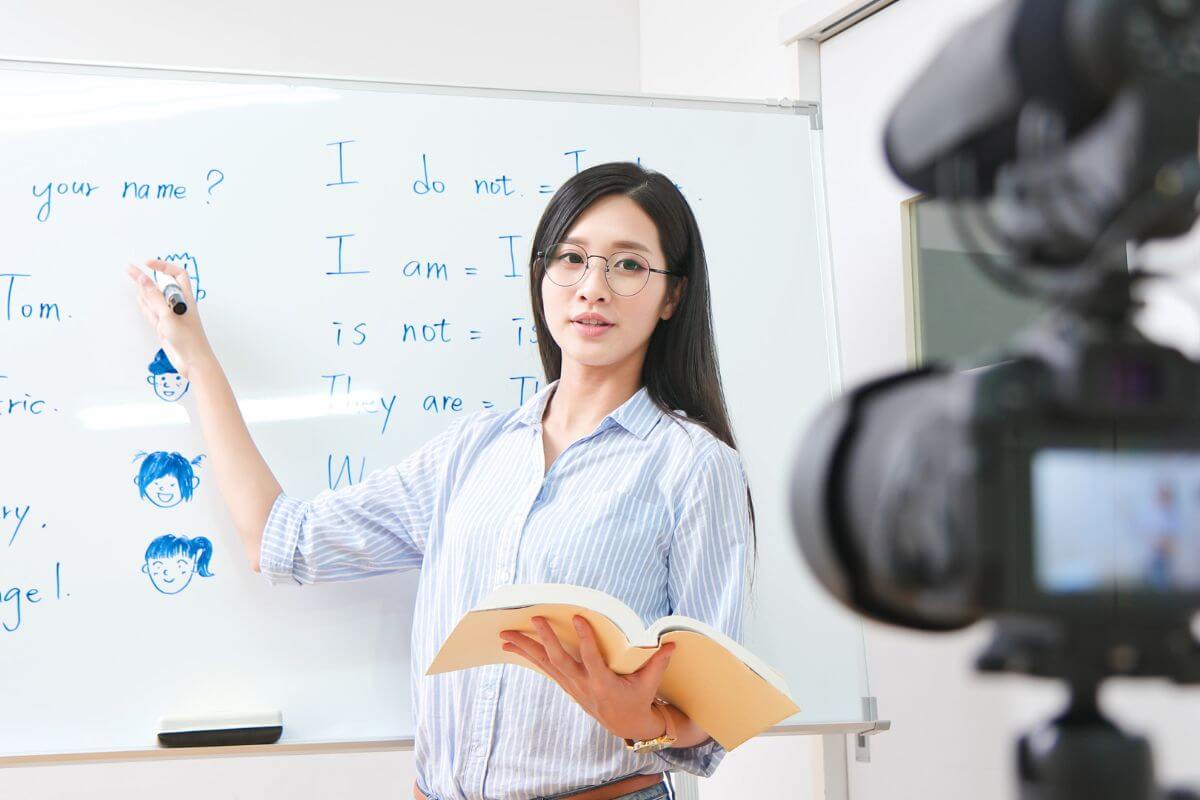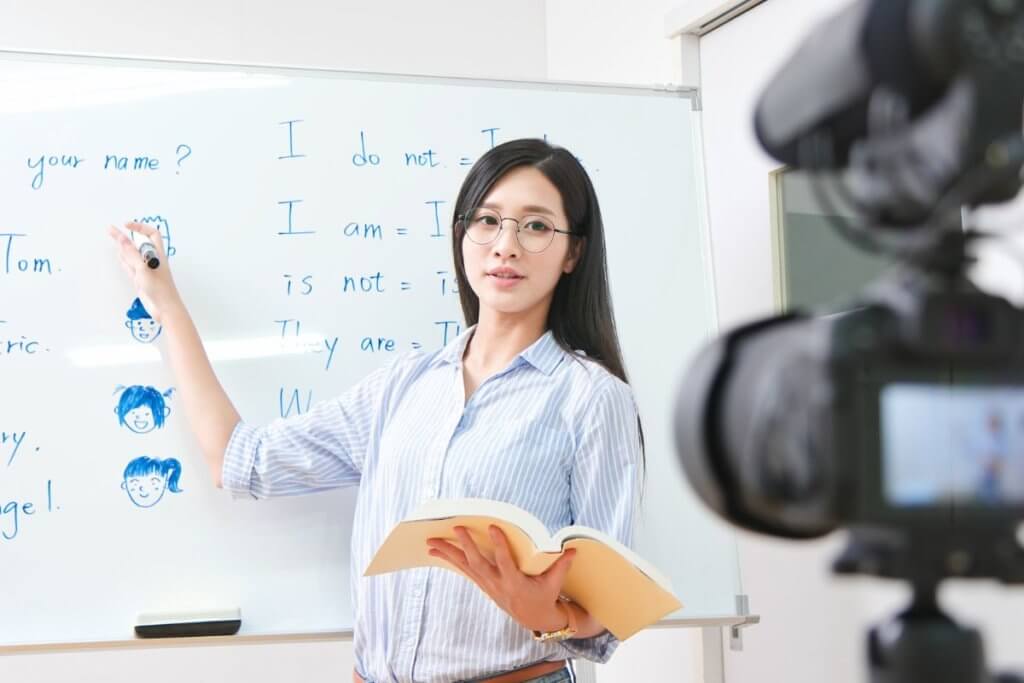 The easiest way to get into online TEFL teaching is to be hired by one (or more) of the online schools that work through a platform. They take care of the admin and legal side of things, while you concentrate on your teaching. Let's see which of the many online schools available to students from around the world pay the highest salary.
English from A to Z offers an hourly pay between $18 to $72 US dollars, depending on your class size, up to 8 students. The lessons are 60 minutes long and are built on a platform called YourAgora. You can book as many teaching slots you like at times that suit you, as long as you guarantee a minimum of 5 hours per week. They prefer teachers who hold a degree and a TEFL qualification with one year teaching experience as a minimum.
Live Lingua offers one-to-one, 60-minute lessons for $20 US dollars each. You are required to create your own lesson plans and assess your students. They have a very flexible timetable to better fit around your life commitments. They only hire teachers who hold a TEFL qualification and a bachelor's degree, but Ph.D holders are preferred, and at least 2 years of prior teaching experience. They prefer teachers who have learnt (or are learning) a second or additional language, to better understand the challenges their students might face.
iTalki gives you the opportunity to set your own hourly rates, but they'll take a 15% cut. You are free to teach as much or as little as you like, and to take weeks off whenever you want, but you will have to create your own materials and lessons. They hire candidates who hold a university degree and a TEFL certificate and have some teaching experience from one of the following countries: UK, USA, Canada, Australia, New Zealand and Ireland.
With SkyLearn, as the name suggests, the sky is your limit. You can earn up to $35,000 US dollars a year with a full-time position with them. All the lessons and materials are provided for your 50-minute lessons. To work for SkyLearn, you must hold a university degree. They prefer teachers with a North American accent who are TEFL qualified.
What's your favourite option?
Either in a classroom-based environment or online, there are plenty of opportunities to start your career in teaching English as a foreign language. Start by deciding what you want to get out of your new life and follow your heart for a prosperous and wealthy career.
---